Thanksgiving is all about food and family… so it can be easy to forget about fashion.  But I have to recipe for the perfect Thanksgiving outfit so you can cook, entertain, and still look fabulous (how good you feel may depend entirely on how pleasant your family is).
Ingredients
1 easy and chic updo to keep your hair out of your face (and the food)… mine is just clipped under for a 30s inspired bob, but you can try my quick and easy bun tutorial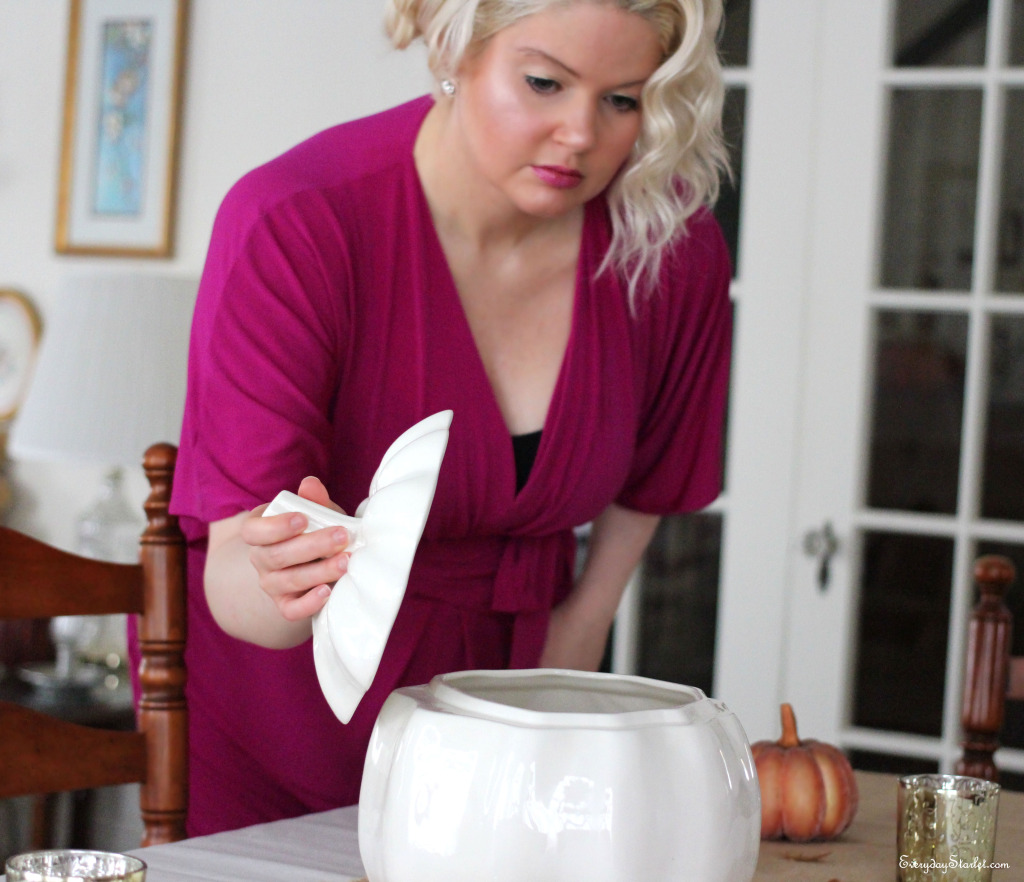 1 jersey dress in a fun fall color.  Mine is from Victoria Secret and is no longer available, but every woman should have a jersey dress in her closet.  There is no better go-to dress for when you need to be comfortable and stylish.  If you don't have one, invest in it… I promise you'll were it more than just on Thanksgiving.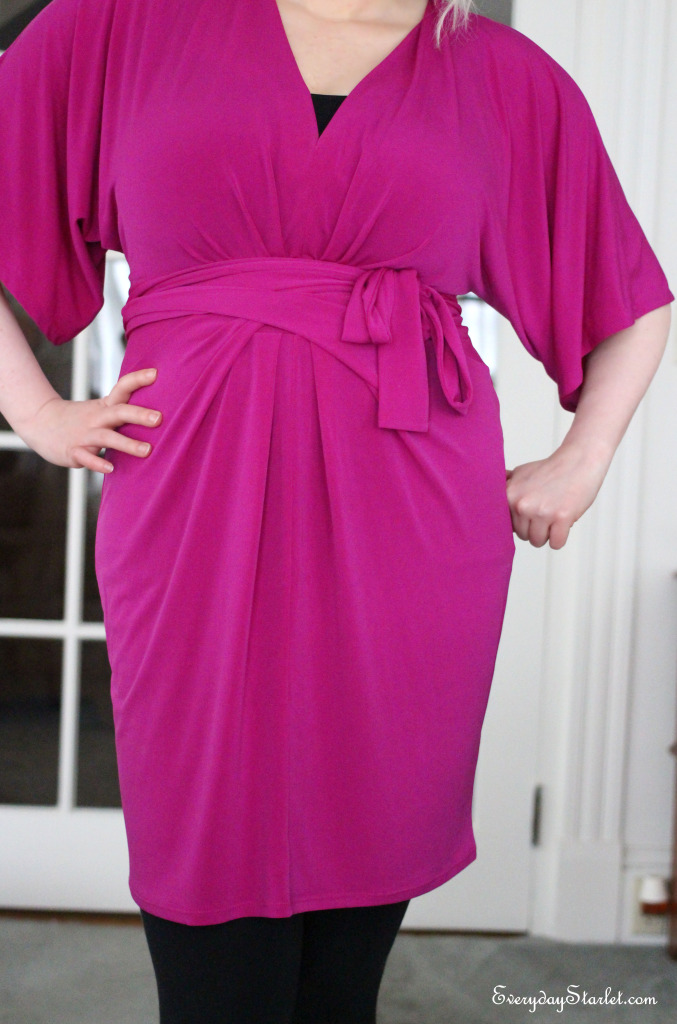 1 pair of leggings.  I live in New England, and my mother is a thermostat natzi, so covering up my legs is essential… and leggings have plenty of give so I won't feel constricted after a big meal.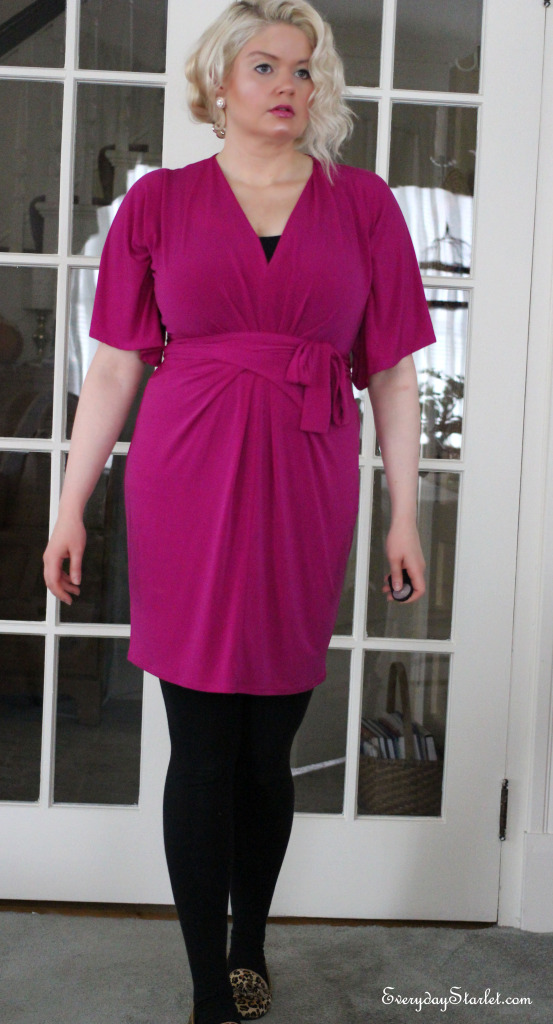 1 pair of cute flats.  These are inexpensive leopard flats from Amazon.  They are comfortable enough for running around a kitchen, but chic enough for company.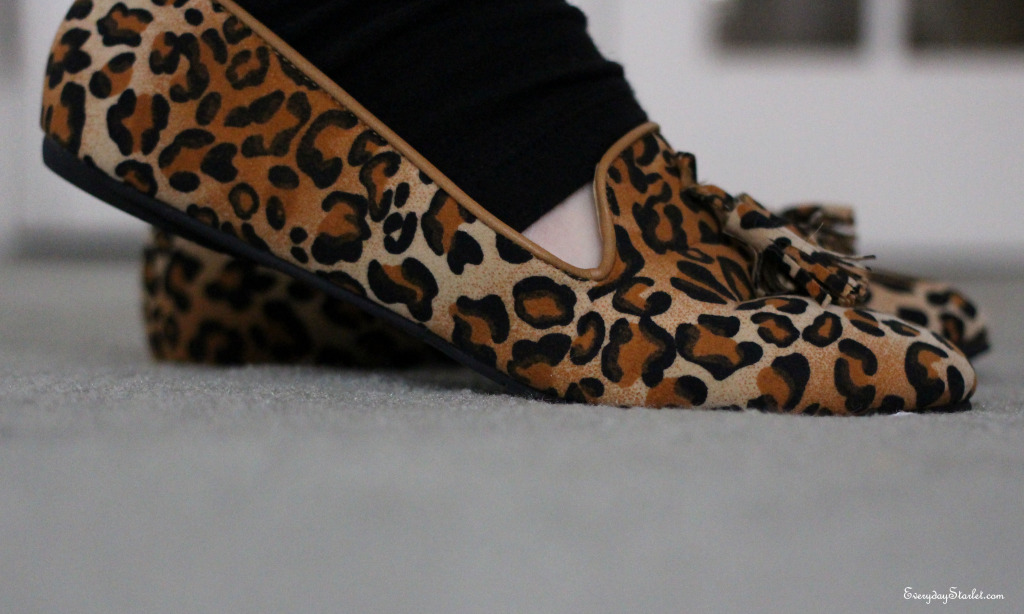 Add sparkly accessories (like my earrings from Forever 21) and beautiful makeup (stay tuned for next week when I show you how to get this 30's inspired modern makeup look) to taste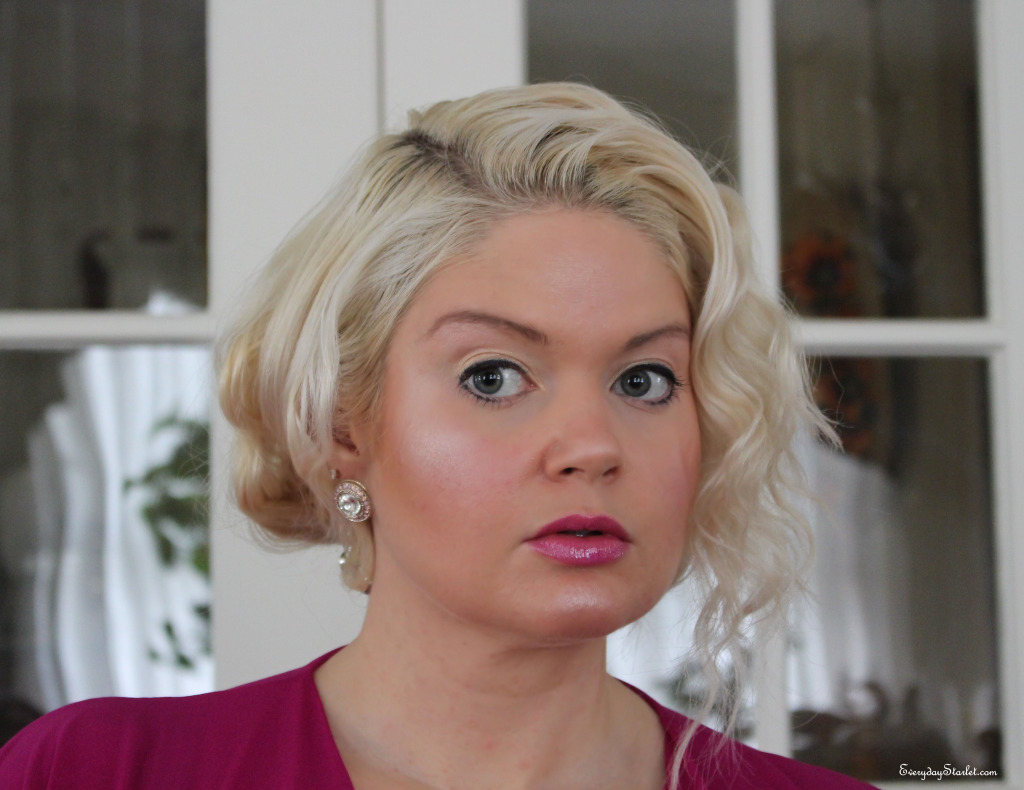 Combine all ingredients.  Serve hot.  Enjoy!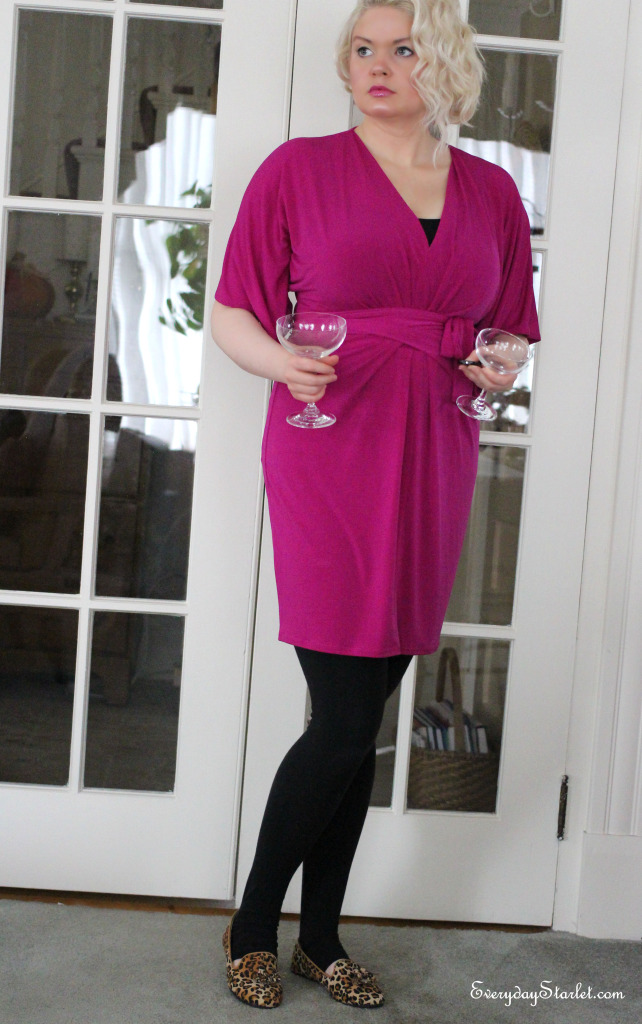 Kisses
Sarah
Feel free to comment/like/share with all of your fabulous friends
And don't forget to sign up for the Everyday Starlet mailing list…
LIKE Everyday Starlet on Facebook, Subscribe to the YouTube Channel…
…and Follow ES on Twitter, Pinterest, and Instagram