I've been hearing that dark florals are going to be big for Fall.  In my opinion they are timeless, seasonless, and ageless.  So I decided to take this ModCloth dress and style it 4 different ways, to show how versatile this basic dress is.  This was especially challenging for me because this dress is actually navy and I usually wear black.
Classic
This is my favorite look.  It's very Grace Kelly/Betty Draper.  I paired this dress with pearl earrings, nude pumps, and a classic straw purse.  I finished this look with a peachy pink lipstick.  This is a great look for work or a special luncheon.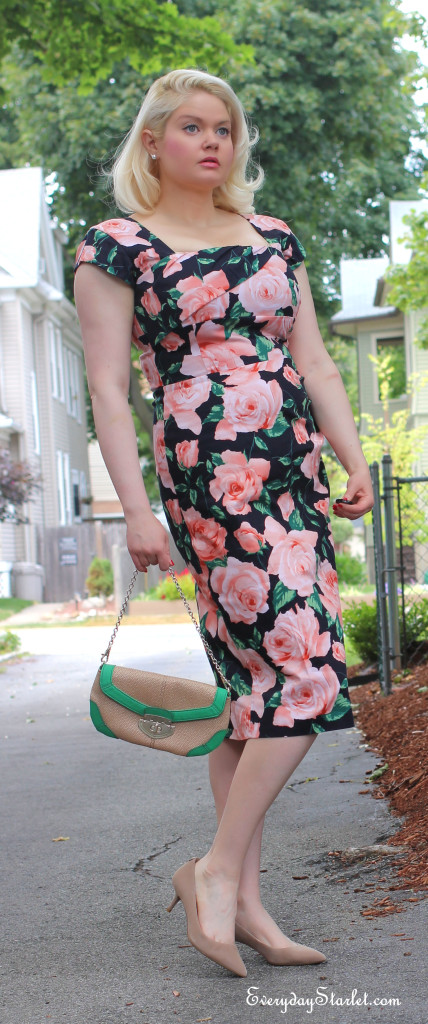 Glamorous
To up the glamour factor I pulled up my hair to show off my neck and my sparkly DIY cocktail glass earrings.  I added red lips, metallic strappy shoes, and a rhinestone clutch.  This is a great look for a dressy dinner or a day wedding.
Edgy
For you modern Starlets, I took this very proper dress and did a Miley Cyrus inspired updo (probably the closest I'll get to looking like Ms. Cyrus).  I added a dark berry lip, a dramatic necklace, and snake-print pumps.  This is a great look for a girl's night out.
Casual
This isn't my usual look but I wanted to show just how versatile this dress is.  I pulled my hair into a ponytail and paired this dress with some cognac boots, a slouchy cardigan, and a rose lip gloss.  This look reminds me of Molly Ringwald in The Breakfast Club… making it perfect for a brunch and day of shopping.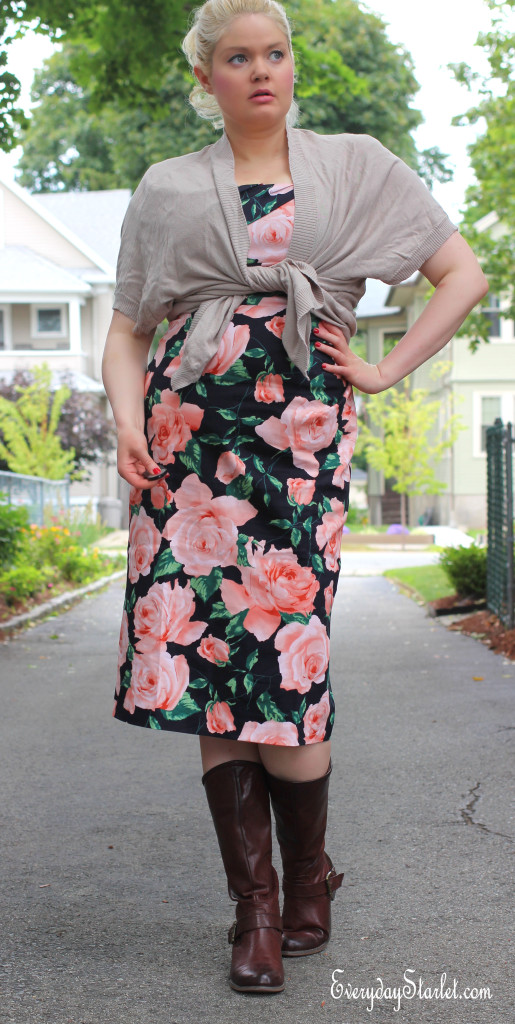 Note: other than my lipstick, my makeup was the same for each outfit
Kisses
Sarah
Feel free to comment/like/share with all of your fabulous friends
And don't forget to sign up for the Everyday Starlet mailing list…
LIKE Everyday Starlet on Facebook, Subscribe to the YouTube Channel…
…and Follow ES on Twitter, Pinterest, and Instagram