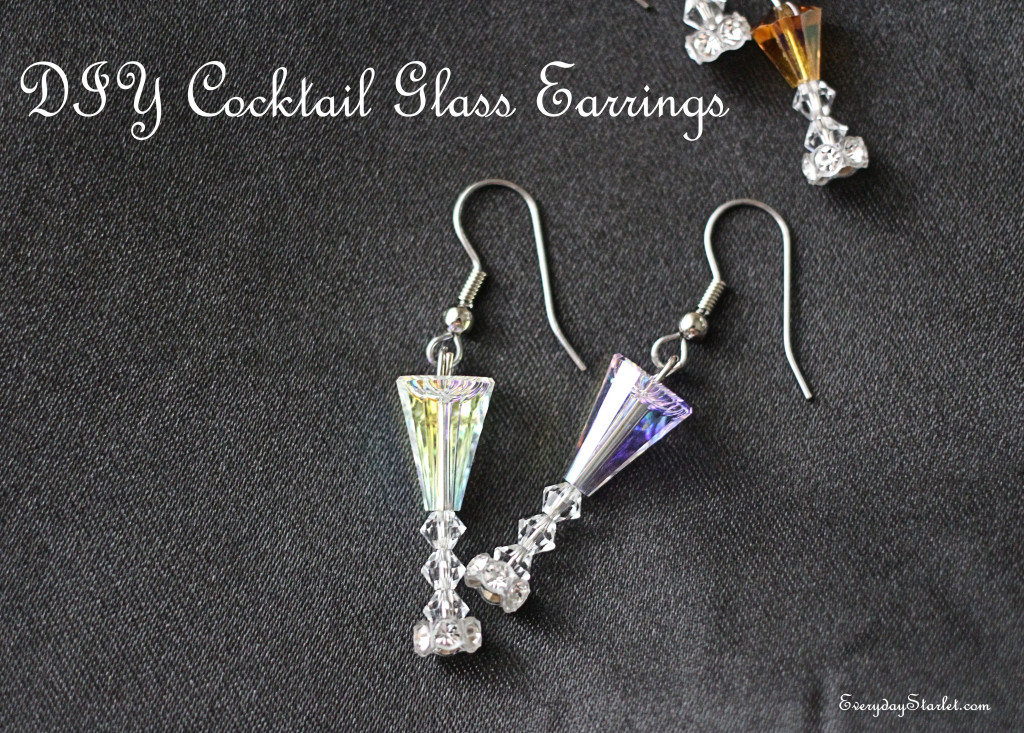 Over the holidays Dita Von Teese did a video with Cointreau showing some easy and delicious party cocktails (you can see it here).  In the video show wore some gorgeous cocktail glass earrings (no doubt a tribute to her martini glass burlesque act).  I searched everywhere for these earrings but to no avail… so I decided to make my own.  Nothing like a little DIY project to get Starlet style on a budget.
….and be sure to subscribe to the YouTube Channel
Here are the supplies that are used (I found the best Swarovski bead selection at JoAnne Fabrics, and the cone beads for the cup part of the glasses I found on Ebay).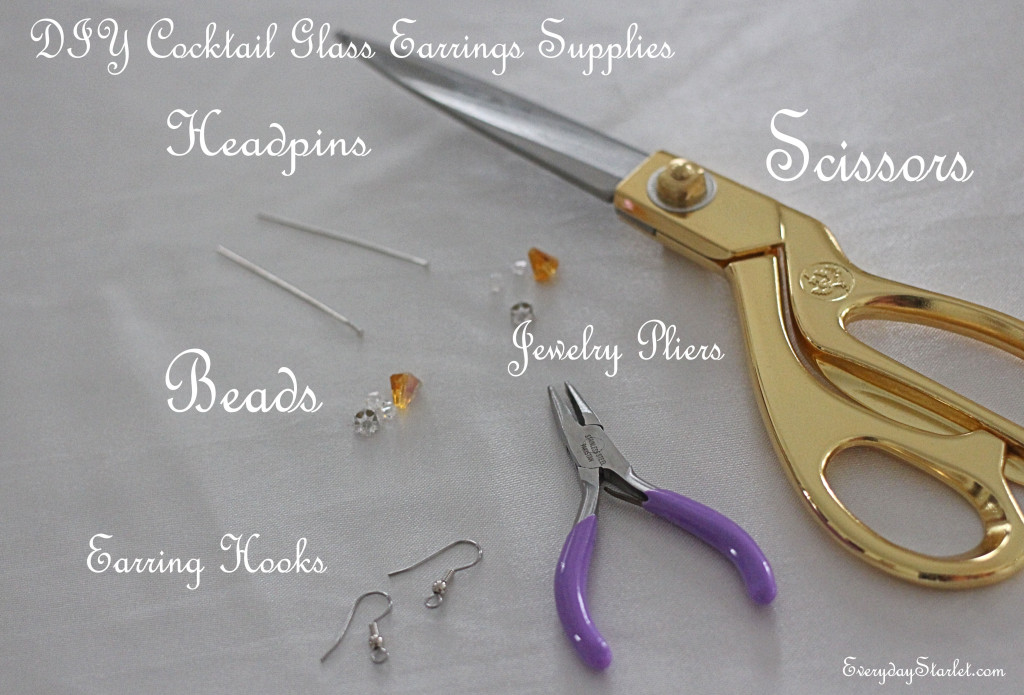 These are the finished product of my martini/champagne glass earrings…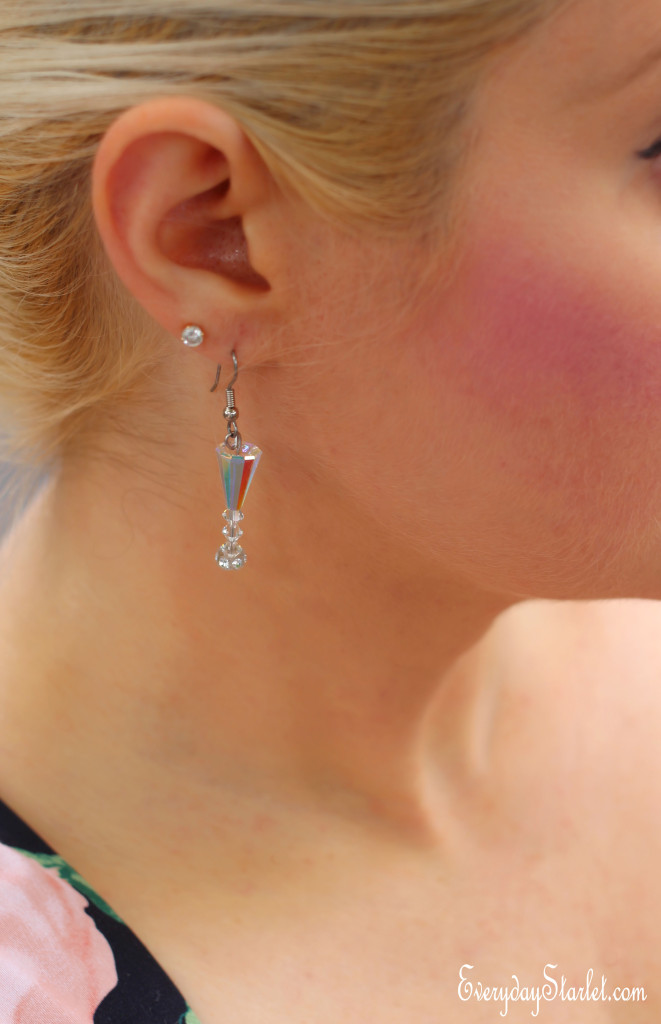 Note: Filming a DIY or such a detailed craft proved to be tricky with focus, so the video is a little fuzzy in spots, but I think the basic steps are clear (if you have any questions, feel free to leave them in the comments section below). 
Kisses
Sarah
Feel free to comment/like/share with all of your fabulous friends
And don't forget to sign up for the Everyday Starlet mailing list…
LIKE Everyday Starlet on Facebook, Subscribe to the YouTube Channel…
…and Follow ES on Twitter, Pinterest, and Instagram