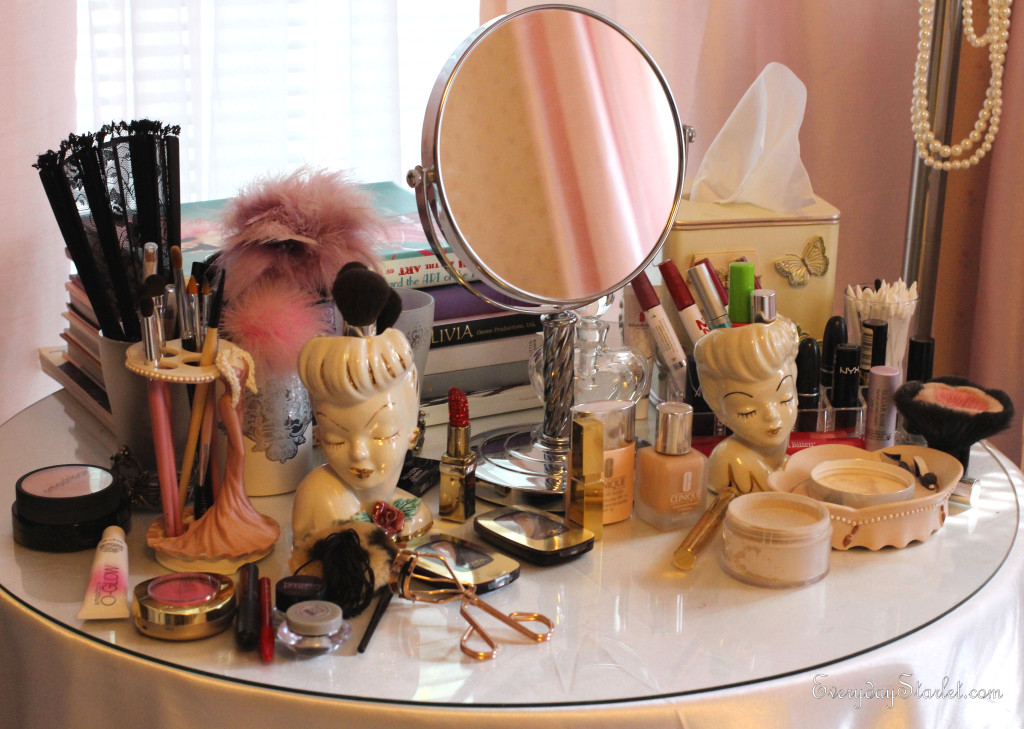 After reading a post by The Glamorous Housewife, I was inspired to redesign my "Battlestation"… or as some of you may call it, my makeup table.  Growing up, my Mom gave me her childhood desk, with hopes of my becoming a scholar.  As I hit my pre-teen years (the term "tween" was not yet in use) the desk quickly became my makeup station.  That, combined with the fact that I read fashion magazines as if they were fine literature, were enough to end my parents' hope of my becoming a Harvard grad.  When I moved to my first apartment, one of the first things I needed was a place to get glamorous.  Not having much money, I improvised and created this one.  And, with a few variations, that battlestation has travel with me all these years… now back in my bedroom at my parents' house next to my Mom's old desk.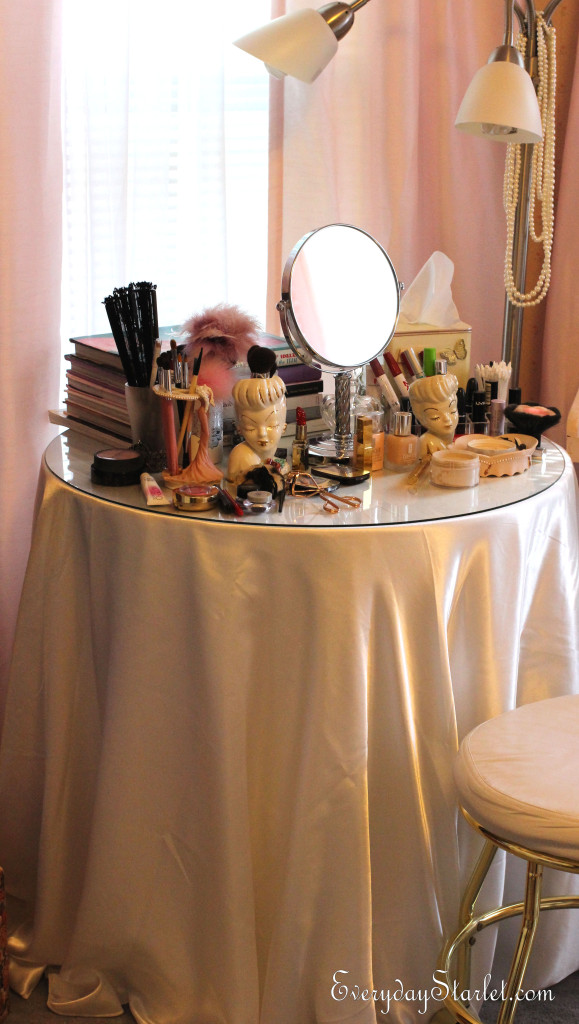 Putting together the table is simple and inexpensive.  I found the round wooden table itself in my parents basement (my mother uses them for end tables and such, and has quite a collection), and added a satin tablecloth… my current one can be found here. I also added some inexpensive strands of pearls to dress up the light fixture.
I keep my extra makeup (yes, I have quite a bit more… I may have a problem… I need Cosmetics Anonymous) and all my travel goodies in these cute boxes from AC Moore under the table.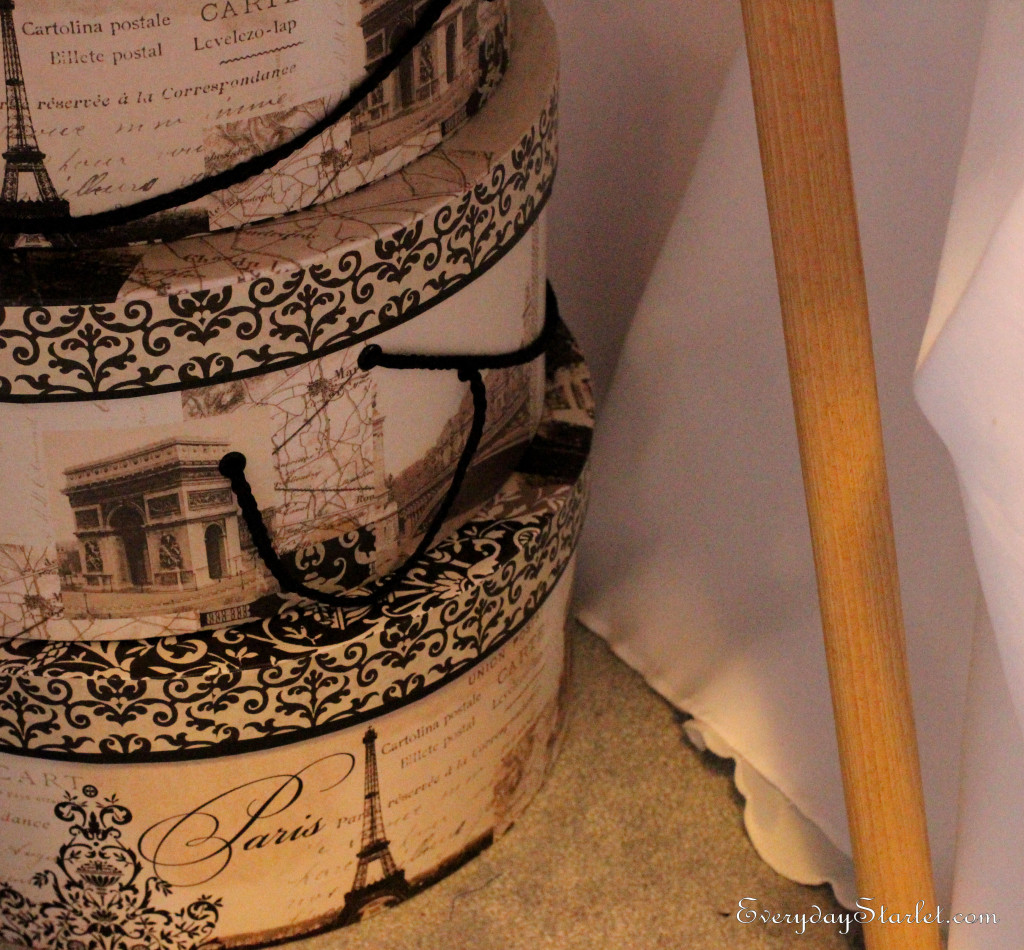 I keep a fan to help dry my eyeliner.  A tip I got from my idol Dita Von Teese.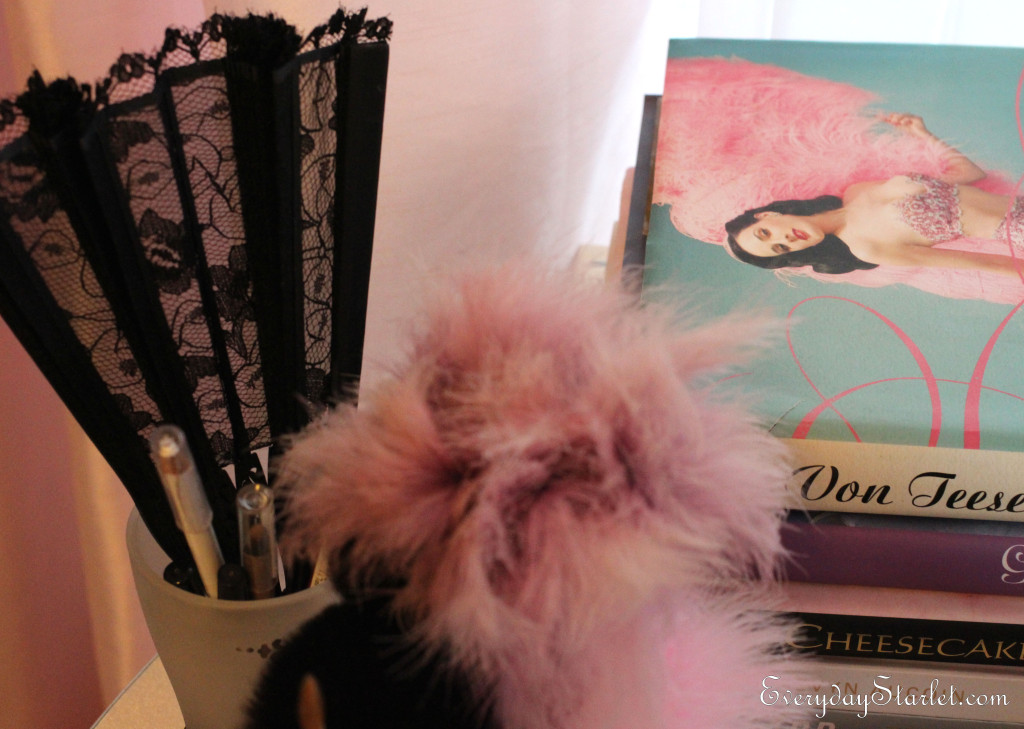 I also keep a few books around for inspiration.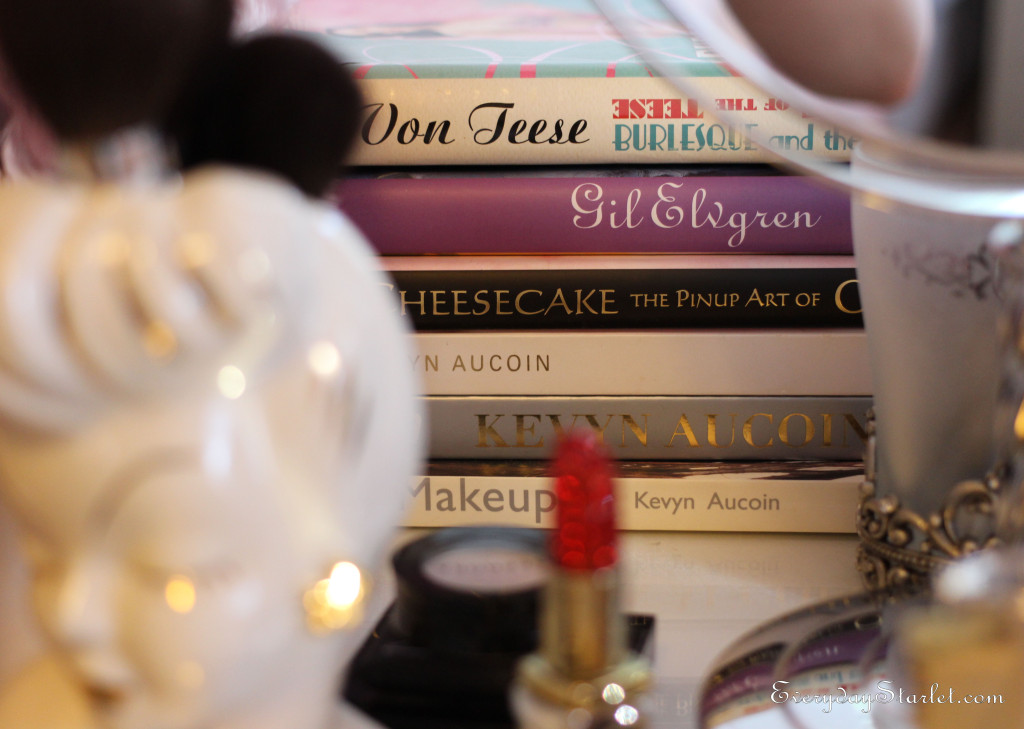 I love my toothbrush-turned-makeup-brush-holder in a pink evening gown from Bed Bath and Beyond (I think that's also where I got the mirror and tissue box holder).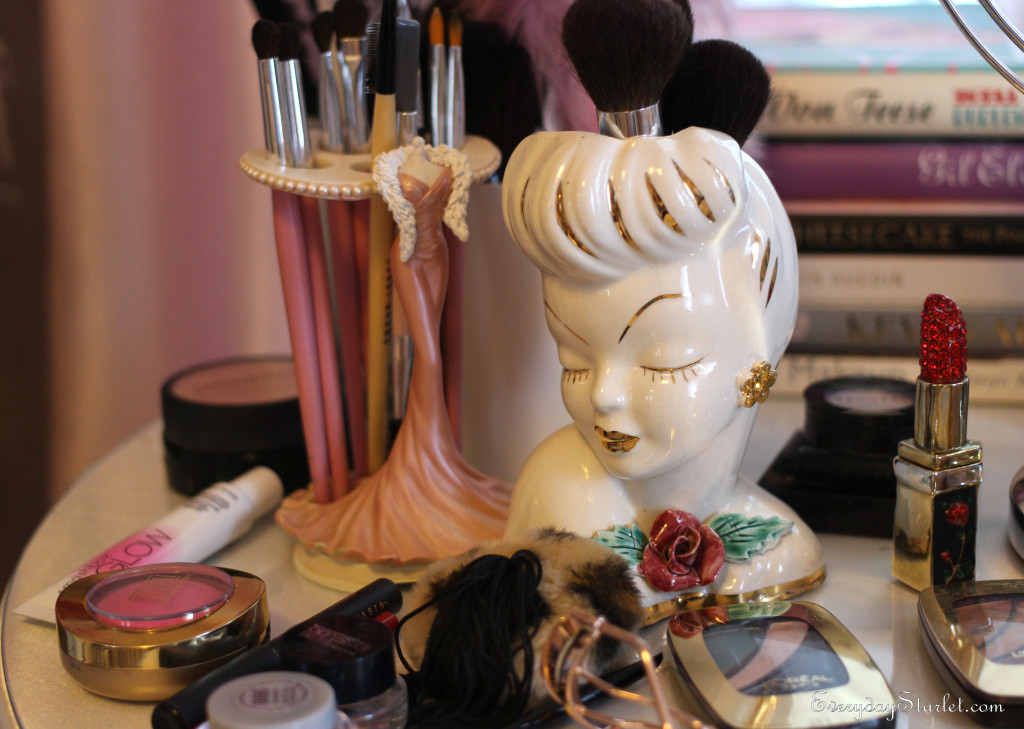 The vintage rhinestone lipstick (also seen here) is an Etsy find… as are the vintage 1940's head vases that I recently acquired and am now obsessed with.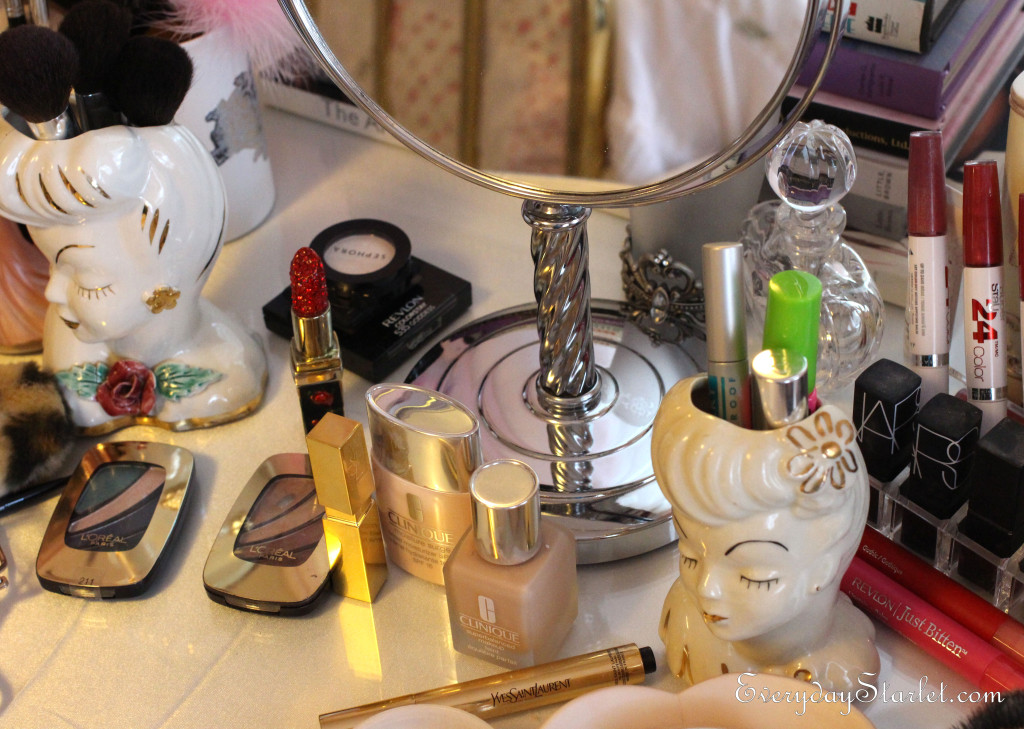 It was taken me years of collecting this stuff and making adjustments, but nothing is outrageously expensive… and everything about this table makes me feel glamorous!
Kisses
Sarah
Feel free to comment/like/share with all of your fabulous friends
And don't forget to sign up for the Everyday Starlet mailing list…
LIKE Everyday Starlet on Facebook, Subscribe to the YouTube Channel…
…and Follow ES on Twitter, Pinterest, and Instagram