I've recently fallen in love with Etsy.com.  It's a great way to vintage shop from the privacy of your own home.  I've shared some of my past vintage finds, but here are some of my latest acquisitions…
An adorable embroidered linen towel from the 1940s.  I'm not sure what I'm going to do with it, but it was too cute to pass up.   It's from Pink Chic Boutique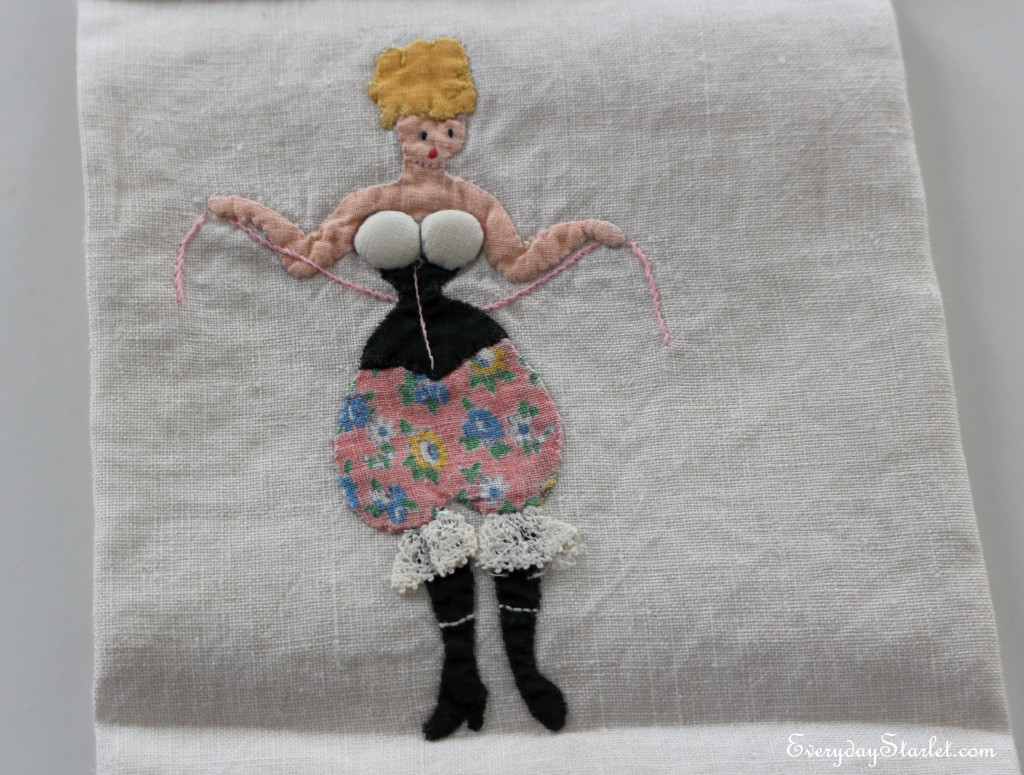 A 1940s rhinestone coin purse from Yesteryear Glam.  To add a little glamour to my purse.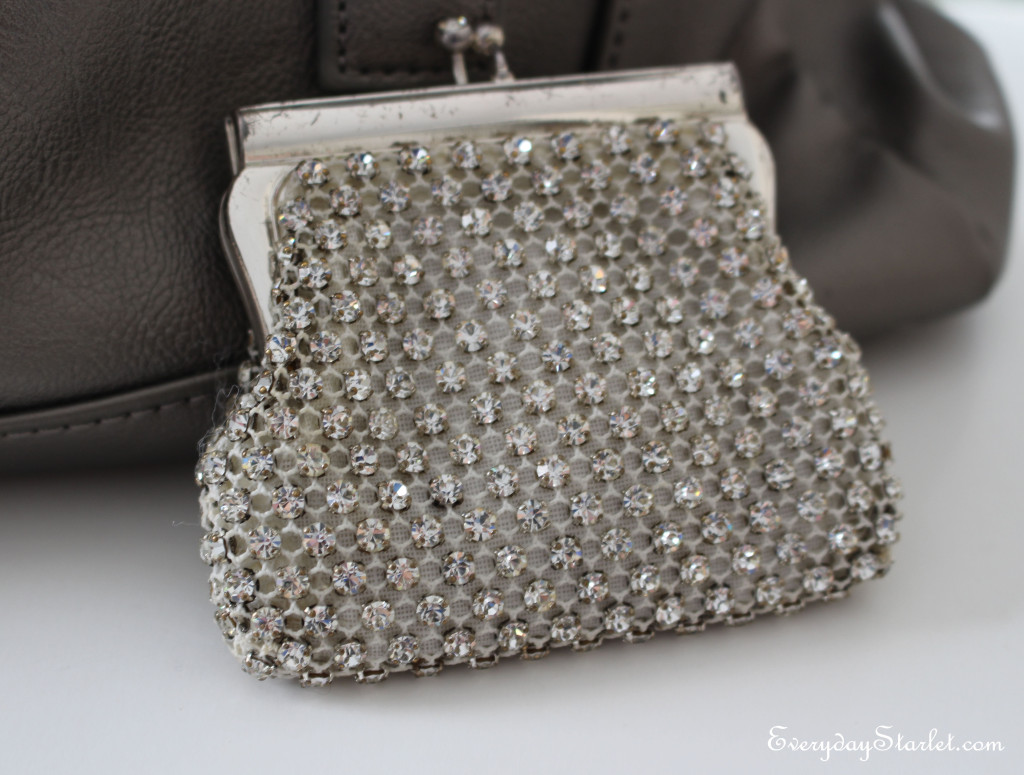 … and this adorable rhinestone lipstick pillbox from Sanne's Vintage Jools circa 1980s.  I'll probably put this on display on my makeup table… which I'm restyling as we speak so stay tunes for pictures.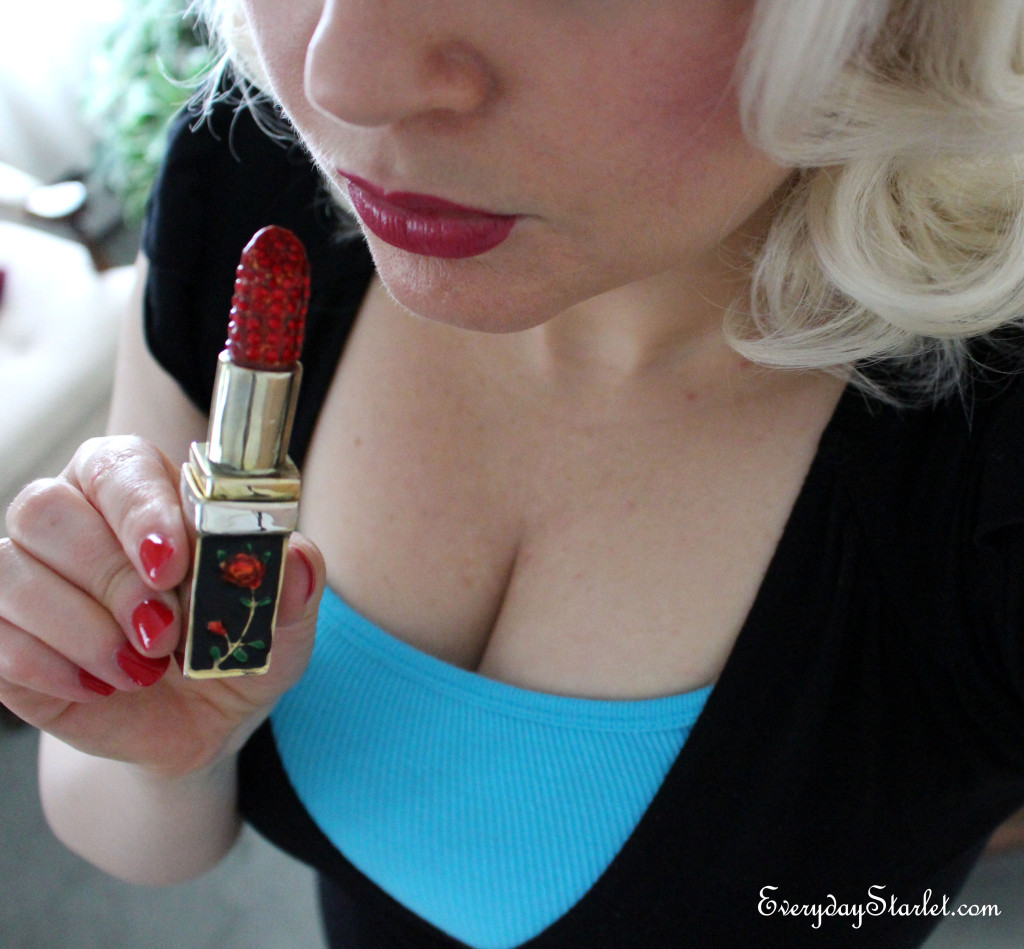 If you have any vintage finds you love, I'd love for you to share them.
Kisses
Sarah
Feel free to comment/like/share with all of your fabulous friends
And don't forget to sign up for the Everyday Starlet mailing list…
LIKE Everyday Starlet on Facebook, Subscribe to the YouTube Channel…
…and Follow ES on Twitter, Pinterest, and Instagram