Coachella is over, and I can't say that most of the fashion seen at outdoor music festivals is really Starlet style.  But leave it to Glamour Queen Dita Von Teese to show everyone how to retain your style no matter where you are.  Here are my favorite looks of Dita's at Coachella:
I love this fun summer dress, and the Keds are cute and comfortable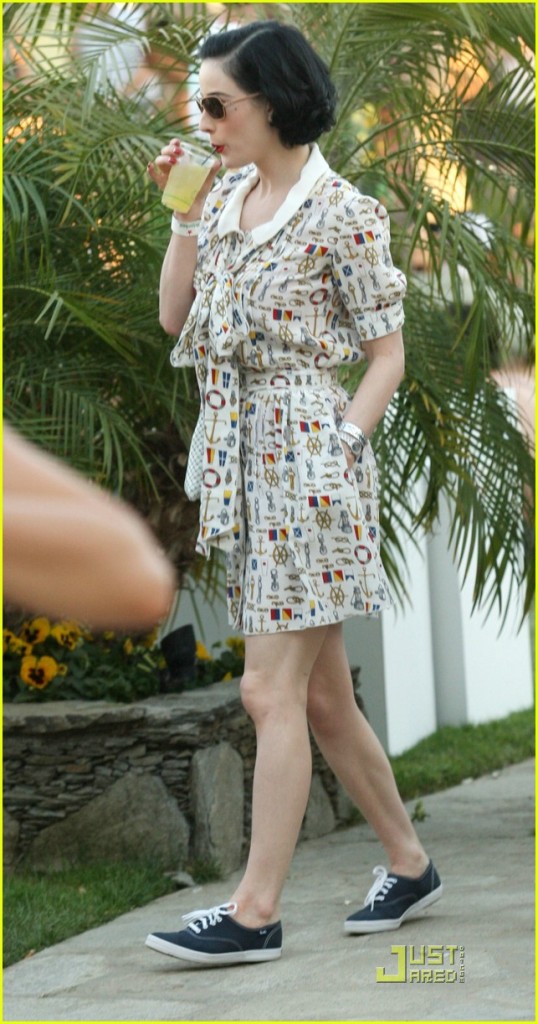 I'm not normally a fan of Maxi dresses, but I love this one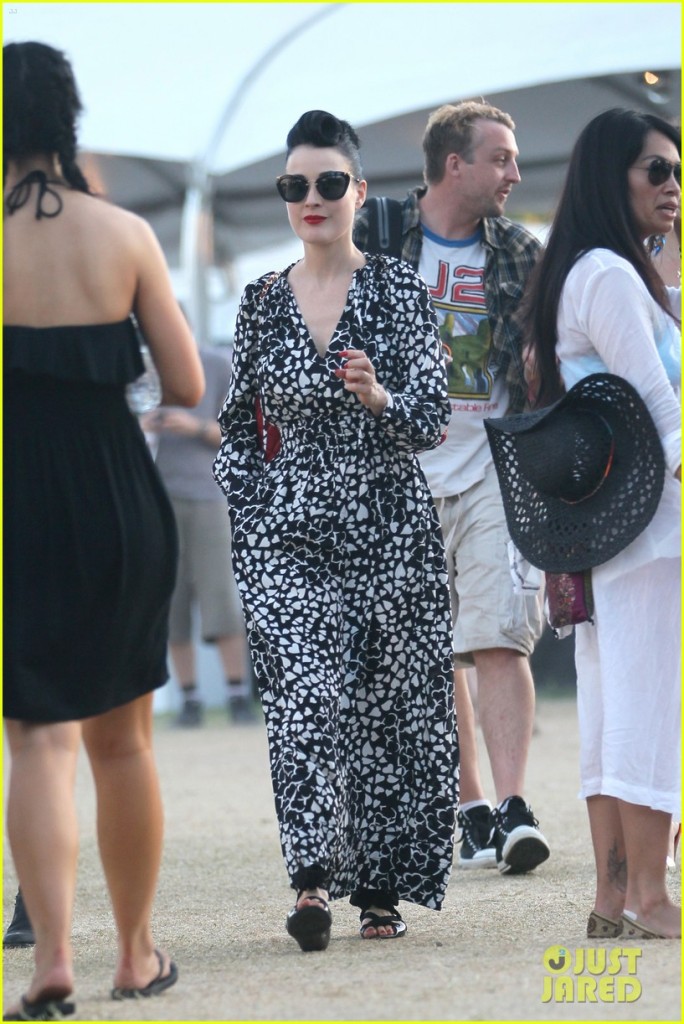 This bad is adorable, and if you've going to wear heels in the grass they better be wedges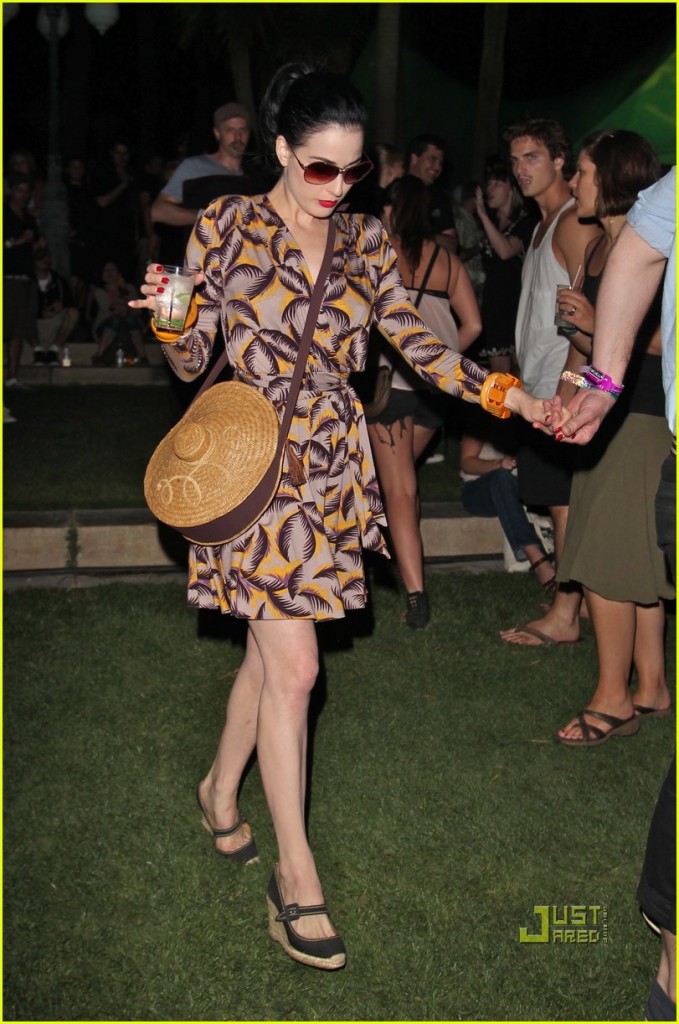 This dress is not my favorite (and I'm not a fan of the shoes)….
.. but I love this hat so much that the outfit had to make the cut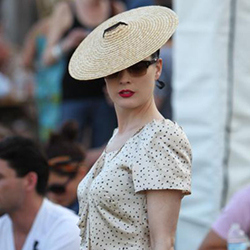 I love Dita in feminine florals, and I love that this is a modern throwback look, combining a cross body bag and pointy flats, with retro sunglasses and capris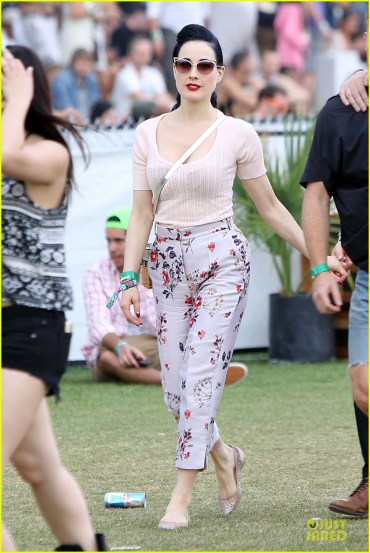 … and this is a similar look but more evening and more Va Va Voom!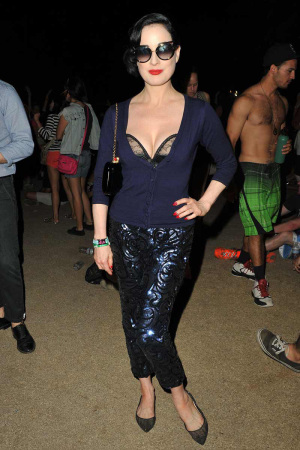 Which of these is your favorite?
Kisses
Sarah
Feel free to comment/like/share with all of your fabulous friends