Christmas is a glamorous holiday, and when you think glamour, you think Starlet.  Starlets have a tendency to go a little over the top with decorating… the sparkle it just too tempting to pass up.  While most Starlets love tradition, they also like to go a little unique for Christmas time….
or try a Black and White theme
… and maybe a sexy stocking can double as a Christmas Stocking
Wreaths are like jewelry for your house, so they should sparkle
…. and you just may find a feather in unexpected places
…especially Peacock feathers, like these on Glamour Queen Dita Von Teese's mantel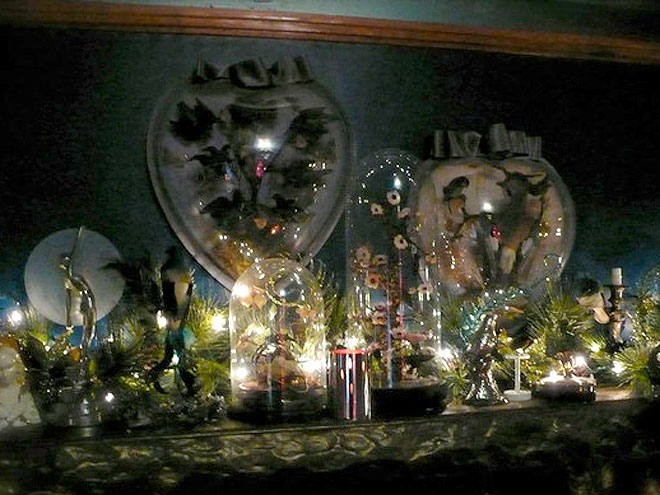 … and don't forget the mistletoe!
Stay tuned for Christmas dinner!
Sarah
Feel free to comment/like/share with all of your fabulous friends