Interested in working with Everyday Starlet?
I offer beauty and makeup review, for which I will accept product in exchange for an honest review, as well as sponsored post, videos, giveaways, and social media promotion, brand affiliation, and sidebar advertising.  Also, as a former stand-up comedian, I am available for speaking engagements as well.   
Media Kit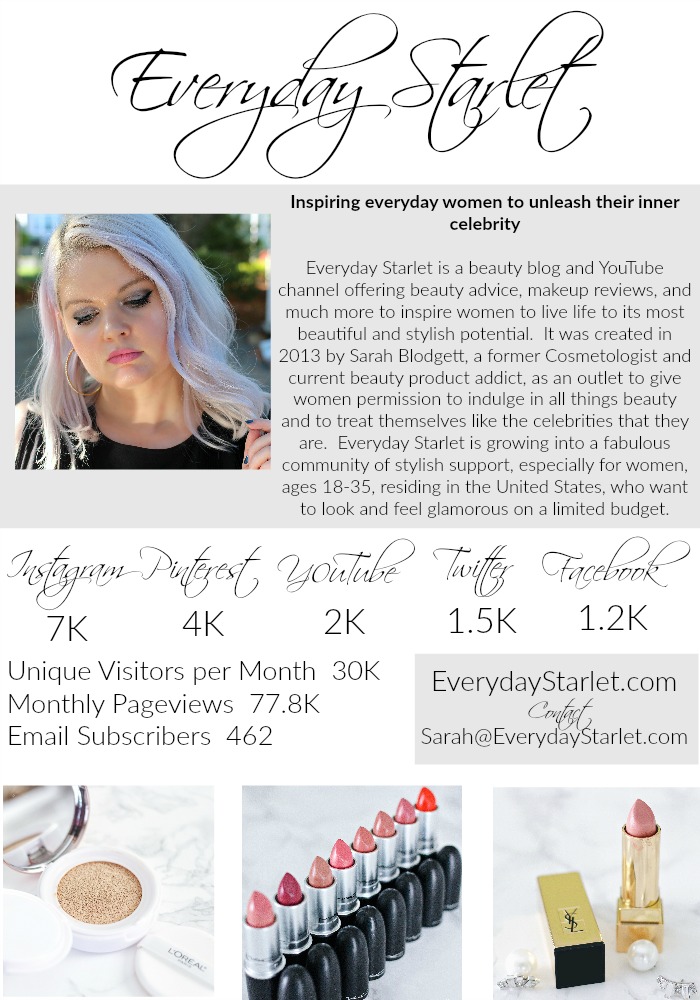 If you are interested in collaborating, advertising and/or partnering with Everyday Starlet just fill out this form:
[contact_form]
Email: Sarah @ EverydayStarlet dot Com
Prior to submitting requests, please keep in mind that ES is a beauty blog that focuses on attainable beauty for the everyday woman.
All products submitted for review purposes become property of Everyday Starlet and cannot be returned. Submitting a product for review does not guarantee it will be featured on the blog, and all reviews will be honest and unbiased. Complimentary products will be disclosed at the bottom of the featured post.