Bringing a Little Bit of Glamour to Everyday Life
Have you ever flipped through fashion magazines or watched TV or movies and wished you could be as glamorous as the stars? Have you felt depressed because you didn't feel beautiful?
Then you're in the right place!
Your life is a movie, and you are the star. Everyday Starlet is a beauty, fashion, and lifestyle blog and YouTube channel offering beauty advice, makeup reviews, and much more to inspire you to live your life to it's most beautiful and stylish potential.  Created in 2013 as an outlet to give women permission to indulge in all things beauty and to treat themselves like the celebrities that they are, Everyday Starlet is growing into a fabulous community of stylish support.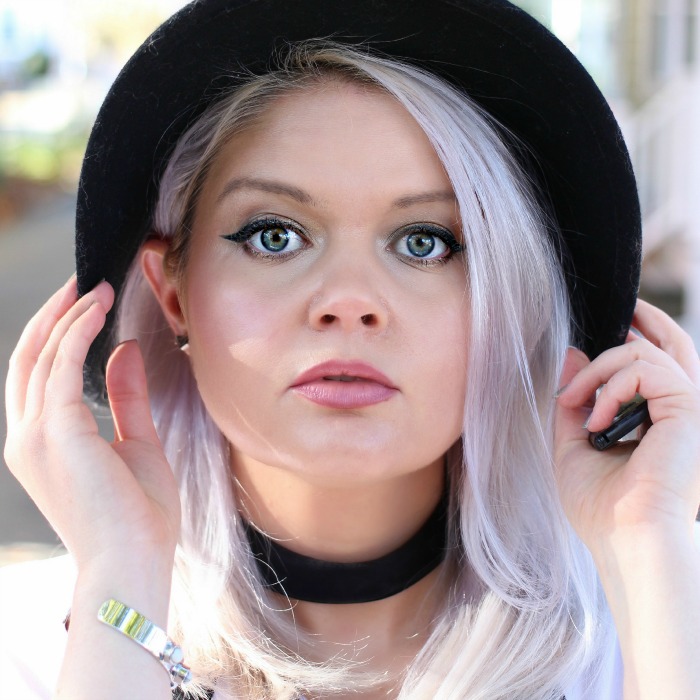 Hi, I'm Sarah Blodgett, the creator and editor-in-chief of Everyday Starlet.
I created this blog and YouTube channel as a way of pulling myself out of a depression.  As a former Cosmetologist, I had always loved makeup and beauty, and obsessed over the trends in fashion magazines.  After spending a decade as a struggling stand-up comedian, I ended up in a very dark place and stopped putting any effort into my appearance. While trying to feel like myself again I realized how much better I felt about myself, and life in general, when I took the time to put on some makeup and wear a fun outfit.  I realized that I needed to rediscover my love of beauty and style, and I wanted to inspire other women who may be battling there own personal demons to break out the mascara and a beauty blender and have fun creating their own look!
A little about me…. I'm a curvy Sagittarius, living just outside of Boston.  When I'm not blogging and vlogging, you can find me working out and cooking healthy foods so I can fit into my wardrobe, trying out new beauty products, obsessing over fashion magazines, and watching reruns of The Golden Girls or anything on E!.  My makeup table is my happy place.
Secrets of the Super Stylish
Inspired by one of my favorite magazines, InStyle, I have created my own collage of style secrets….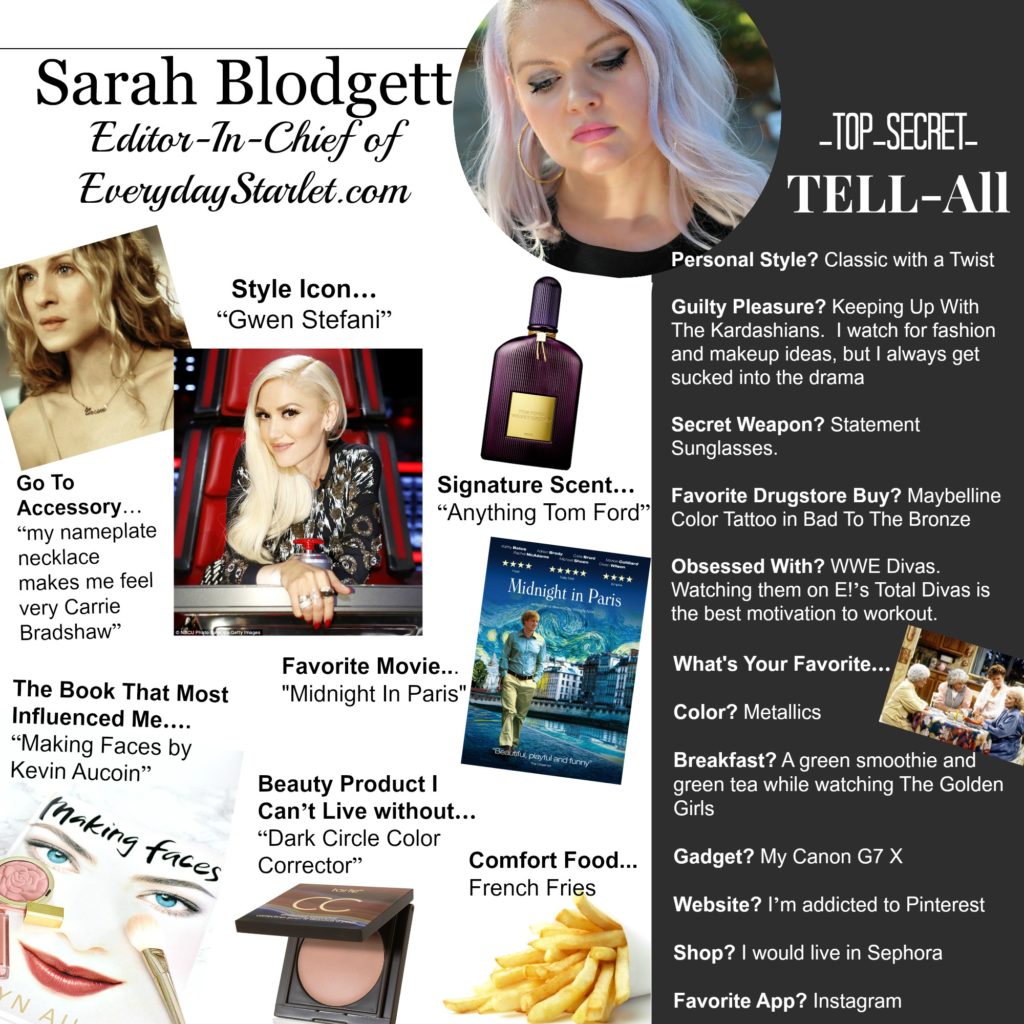 Be a VIP