I have discovered the sexiest Valentines dessert in this low carb pineapple upside-down cake with cake with that is Keto friendly and is full of sexy ingredients for a night of romance…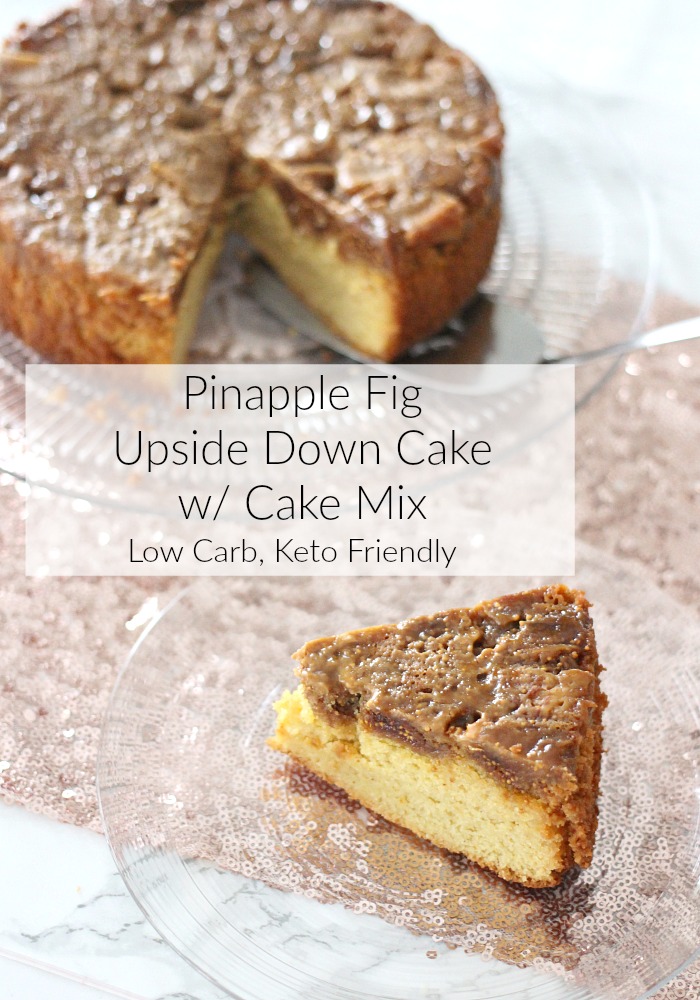 Sexiest Valentines Dessert | Low Carb Pineapple Upside Down Cake with Cake Mix | Swerve Sweetener
Be sure to Subscribe to my YouTube channel!
In This Video…
I followed the original recipe for the topping using canned Pineapple and golden figs, and replacing the sugar with Swerve Sweet Brown. (Note: I didn't get much liquid, so next time I am going to just mix all the topping ingredients together as I cook them. I have not tested that, but I think it may work better.)
For the cake, I replaced the cake ingredients from the original recipe and used Swerve Sweetener Cake Mix. I followed the directions in the box, but I replace the water with equal parts pineapple juice that I saved from the canned pineapple. (Note: I baked the cake for longer than the box said, but you should bake until a knife comes out clean.)
FAQs…
How I do my neutral eye shadow look & How I do my smokey eye makeup look
How I do my base makeup
Skin Care Routine & Body Care Routine
My Hair Care Routine & Hair Styling Routine
Who takes my Instagram Photos? I do!… here's how I do it
Check out my new Ebook, 101 Ways To Make Your Life More Glamorous, on Amazon
This post/video is not sponsored. All opinions are my own. This post may contain affiliate links, that means that if you purchase any of these products, I receive compensation, through no extra charge to you. That income will go towards making ES even better.
kamagra no prescription
Zyban no prescription
buy Lipitor no prescription
Zocor no prescription