When deciding on a Honeymoon location, my husband (that still feels weird to say) and I had a few criteria. We wanted to go someplace we had never been before so we could start our marriage with an adventure… however, we're not "adventure travelers" so we knew it should be low key. We also agreed that it should be someplace we could drive to. I have terrible anxiety about flying and I really didn't need that kind of stress added to planning a wedding. Also, after looking at all the checks we were writing for wedding vendors, we wanted someplace affordable. Our ideal location would have been Paris, but the flying, the expense, and safety concerns had us thinking that now may not be the time for that trip.
After weighting our limited options, we decided on Quebec City. It was a little more of a drive than we wanted, but it wasn't unreasonable. It was affordable, and it had a Parisian vibe. The more research I did, the more it confirmed our decision.
buy grifulvin online https://noprescriptionbuyonlinerxx.net/grifulvin.html no prescription
Pinning is Glamorous!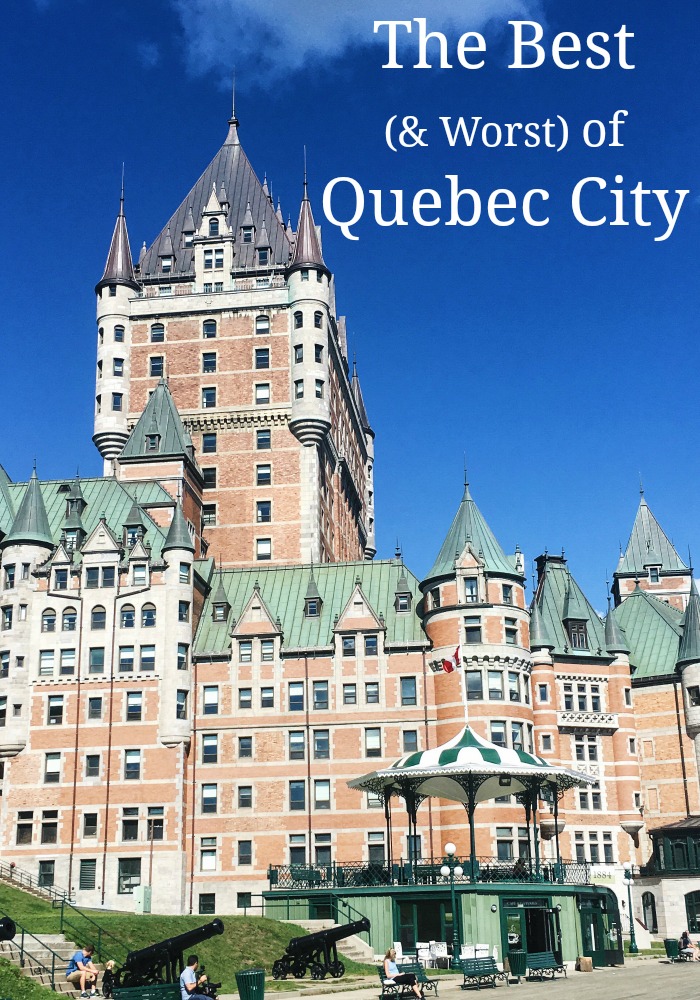 Honeymoon in Quebec City | A Poor Man's Paris
Here is a Honeymoon vlog I put together inspired by my favorite movie, Midnight in Paris…
I would describe Quebec City as what would happen if Paris and New England had a baby. You can walk by a cute little French Bistro, and then find a Cool-As-A Moose ice cream shop right next door. There were so many things I loved about Quebec that I thought I would share with you my hits… and a few misses….
Food
Hits
Sapristi is an Italian bistro that was just down the street from our hotel. I think they have a few locations. We went there our first night for dinner because we were exhausted from our drive and just wanted something quick and close by. We were so impressed by the decor, service, food, and cocktails (and we have very high standards for cocktails) that we went back twice more that week. Try their flatbreads, especially the 1608, and their mac & cheese… you won't regret it.
Everyone, and I mean EVERYONE, told us to go to Le Chic Shack for the best poutine. They did not disappoint. Although their poutine is apparently "modernized" so it's lighter than the traditional, I found it to be AMAZING. Any place that can feed me a bowl of potato, gravy, and cheese and not make me feel like a whale afterwards is my kinda place. We went back once more. I had a salad, Paul had a burger, and we split some truffle fries. They did not disappoint either!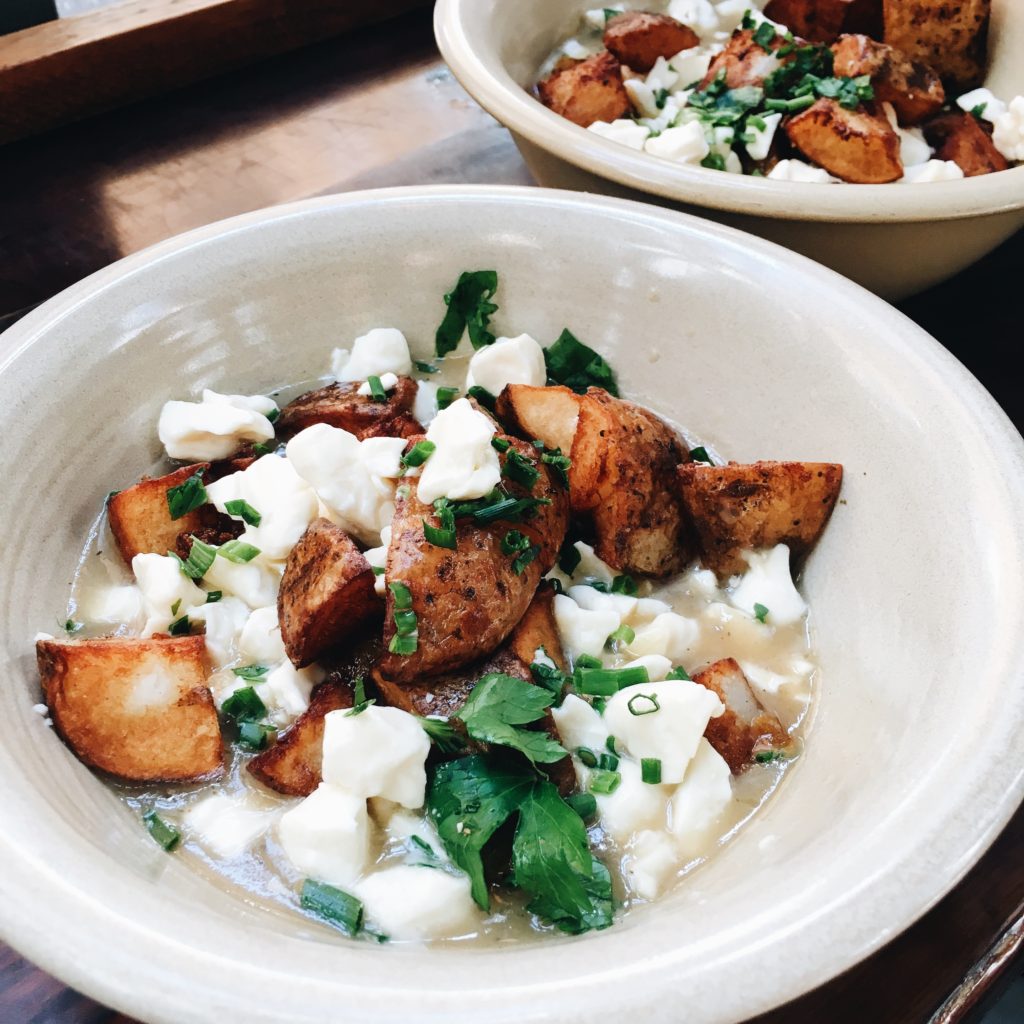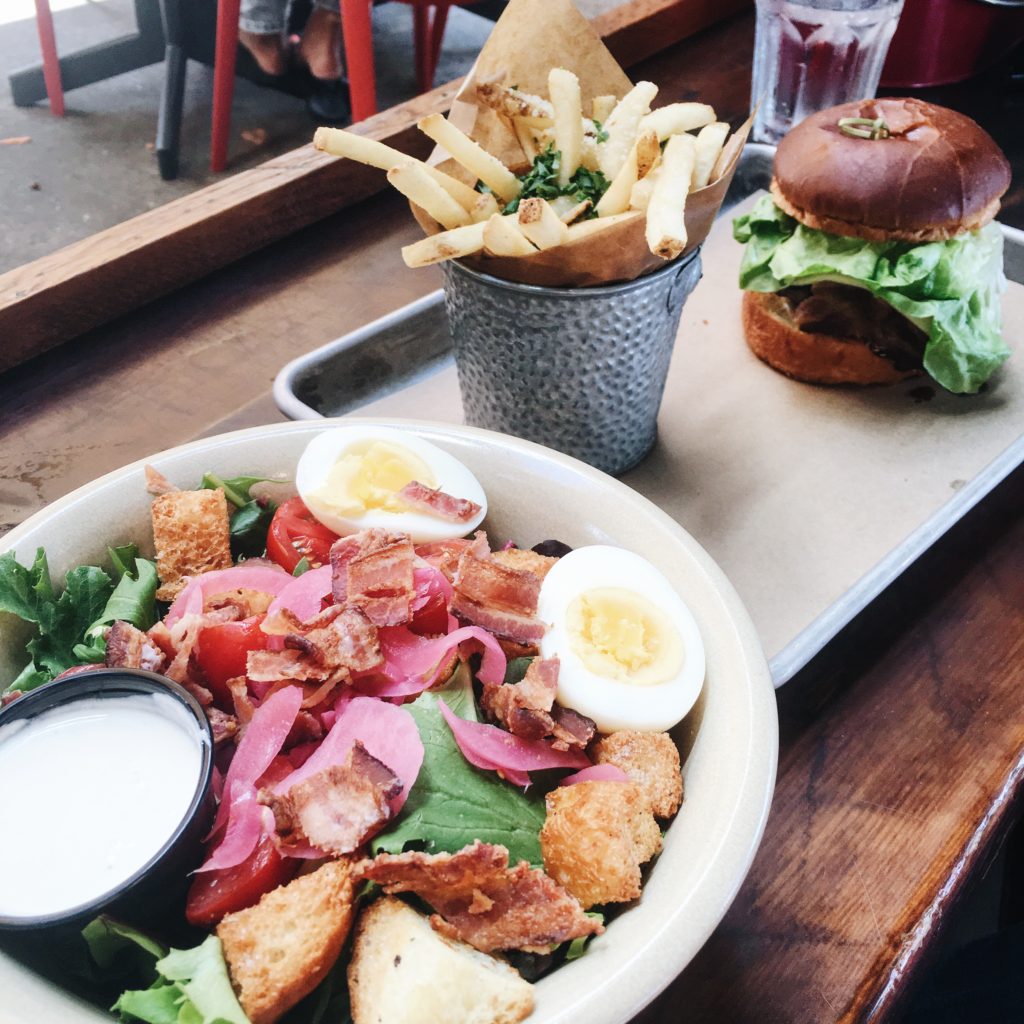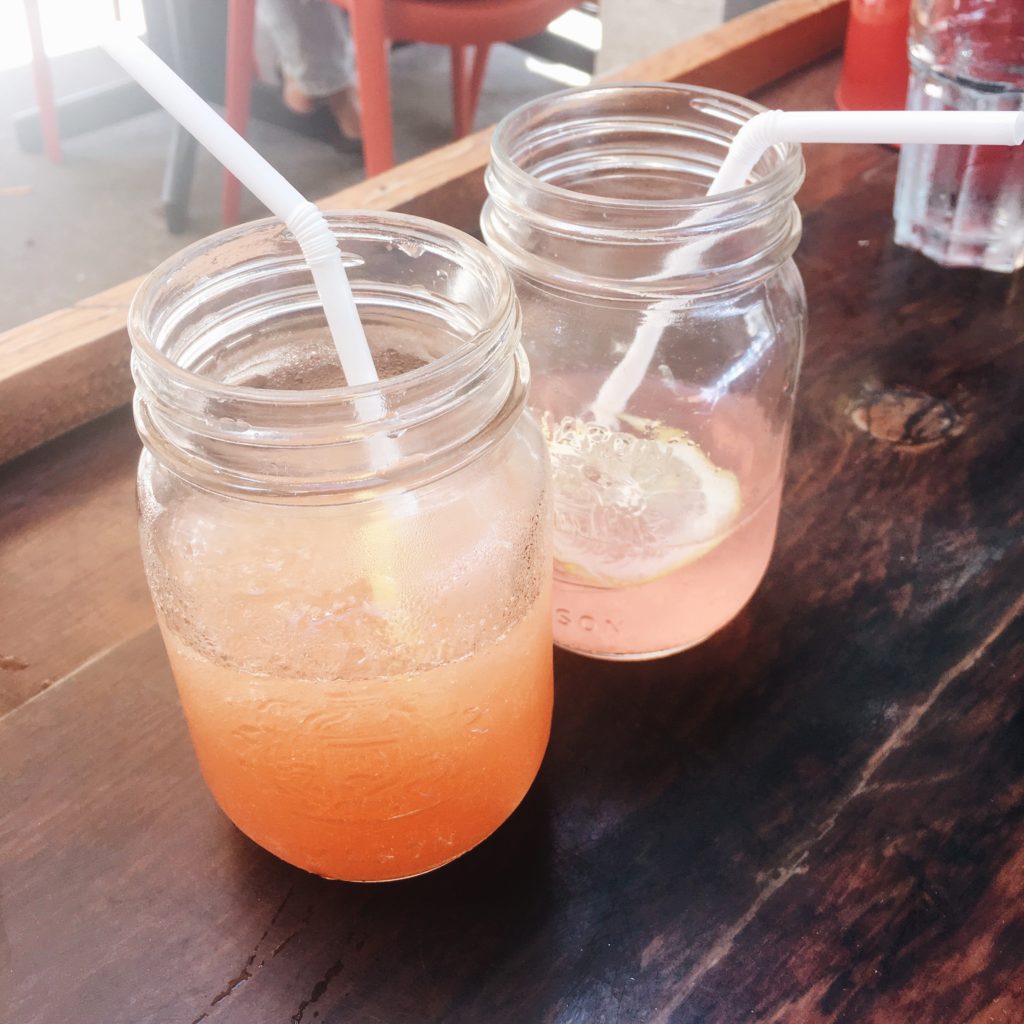 I found Les Trios Garcon mentioned on a travel blog that recommended the fries with Maple Rosemary dipping sauce. I wanted to try it, but when I found out it was mayonnaise based I was hesitant. I've just never liked mayo, it's not my thing. I tried it anyway and I was amazed. They make their own mayo, so maybe that's why it tasted so much better to me. The burgers were great as well and the staff was wonderful.
We had crepes everyday. Don't judge, you would too. We both agreed that Le Petit Chateau had the best crepes in town. The fruit was fresh, and the maple syrup was served in individual glass bottles.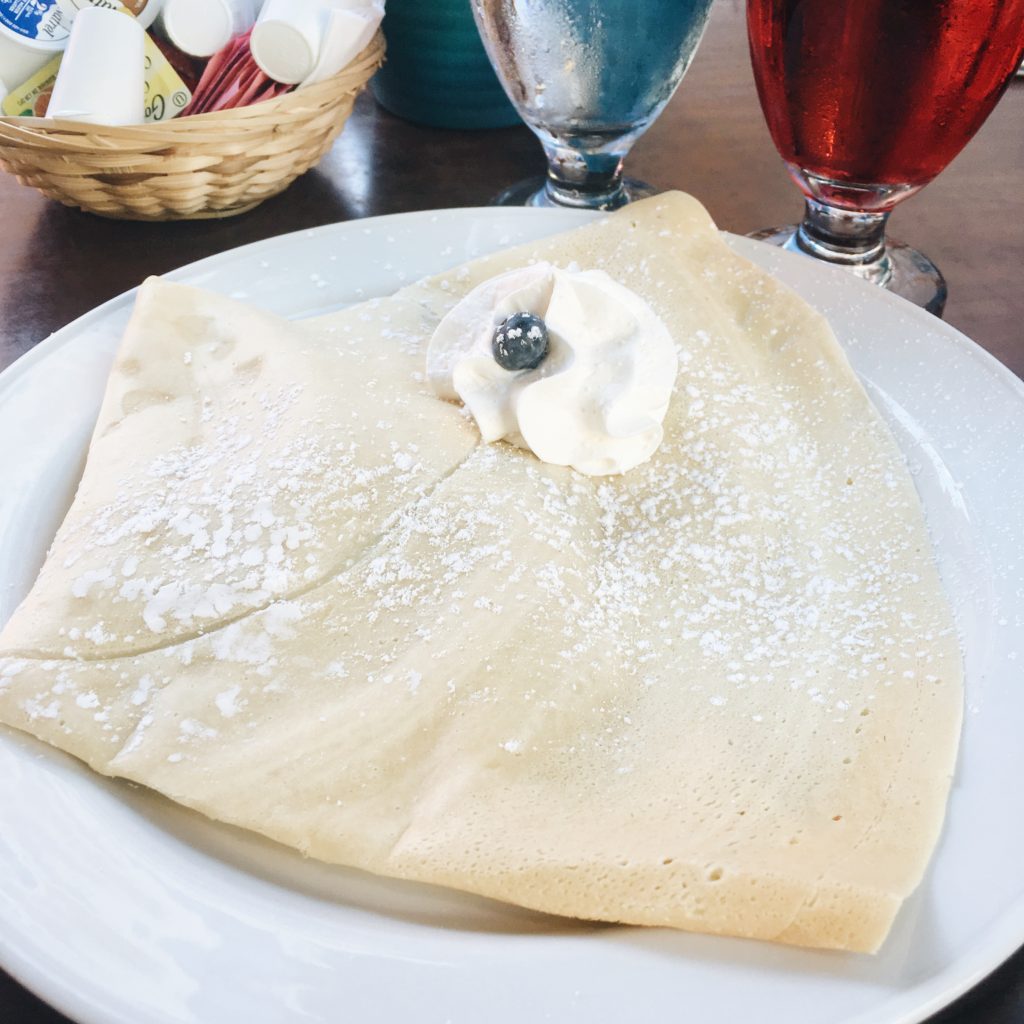 We rarely ventured outside the Old City, but I had heard so many great reviews of Tutto Gelato, that we had to take a walk and check it out. It did not disappoint. Best. Gelato. Ever.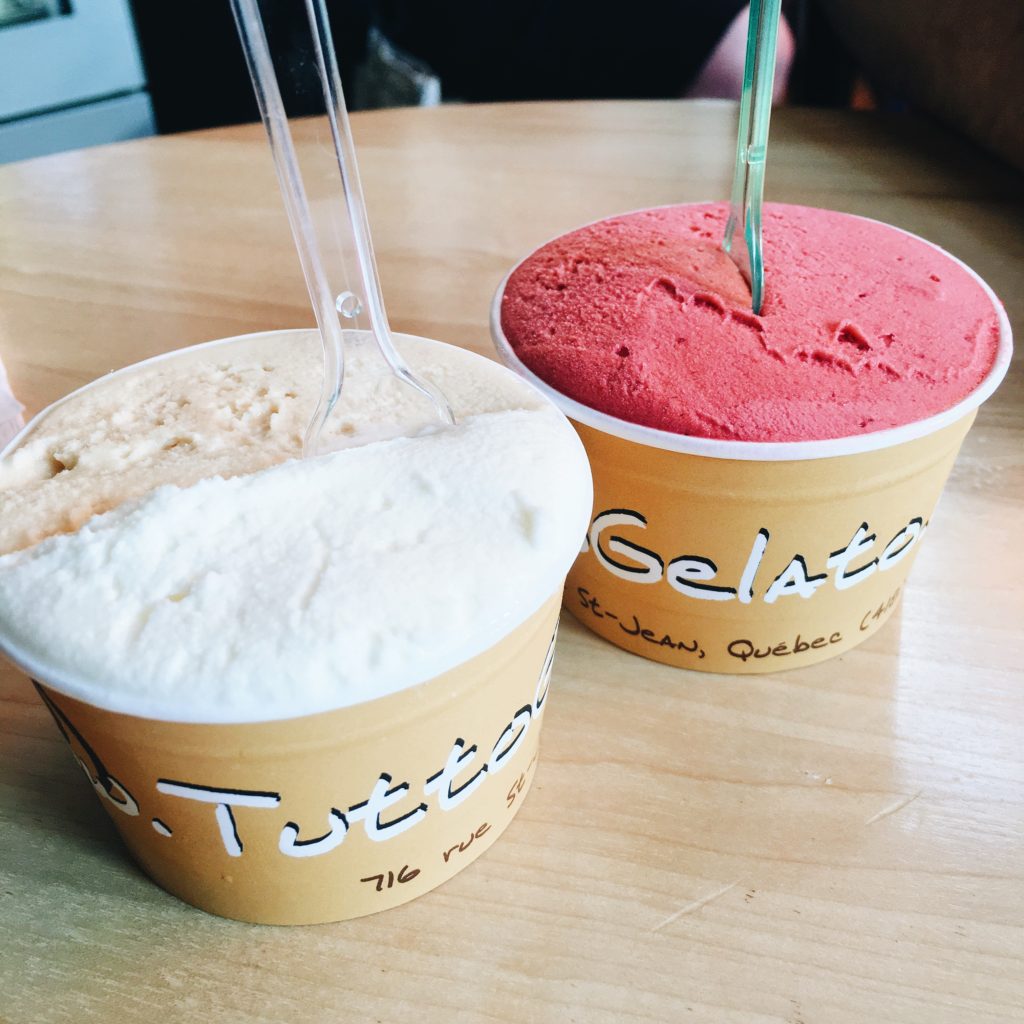 We kept things casual for most of the trip, since we had been dressed up so much for all of our wedding stuff. But we knew at least one night we would get dolled up for a fancy dinner and drinks. I came across Chez Jules, and was impressed by there website and there philosophy of French Food without pretention. It sounded perfect… and it was! I had the Croque Monsieur which was served with a side salad, and Paul had beef that he said was the best he'd ever had. We split a creme brûlée afterwards that was obscenely good.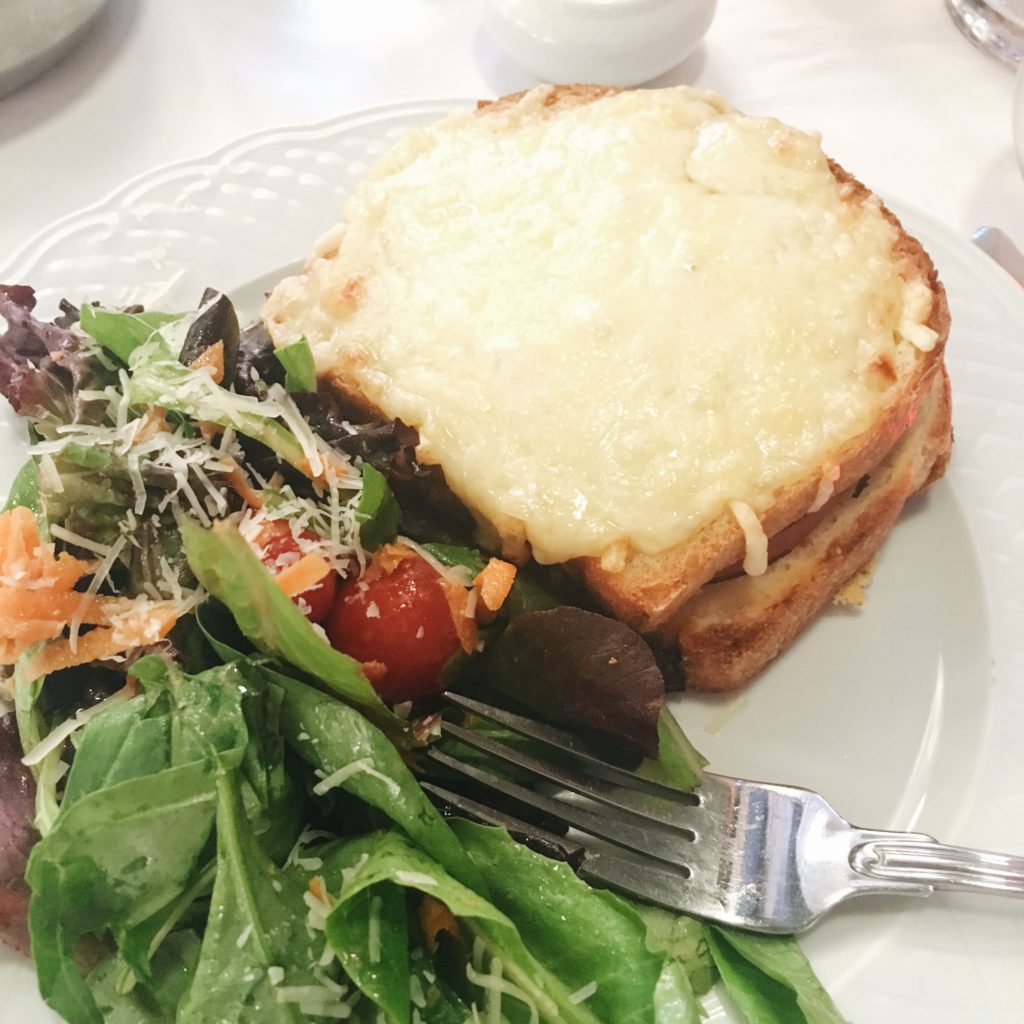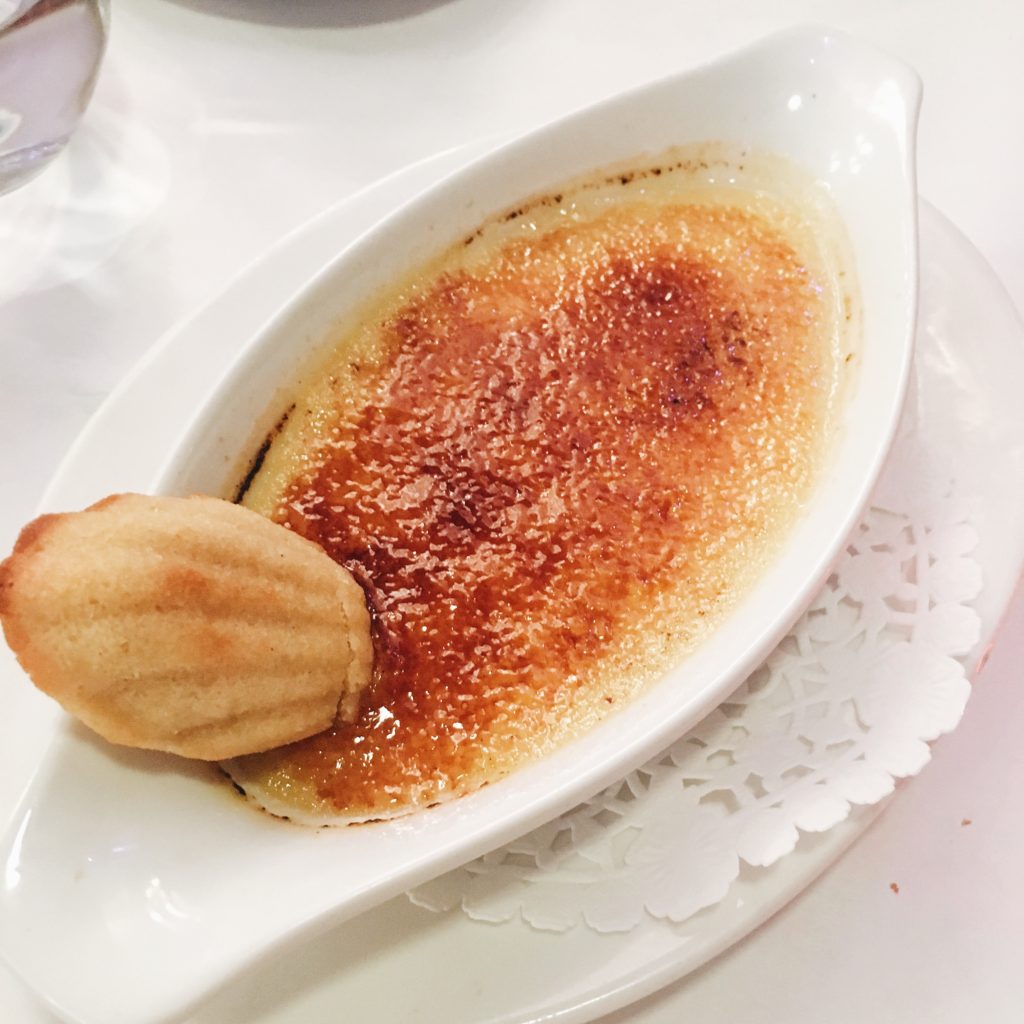 After our meal at Chez Jules we walked to the Frontenac hotel for cocktails. As I mentioned earlier, we have very high standards for cocktails and they did not disappoint. You could tell that the bartenders took cocktail mixing seriously, and treated it like an art form.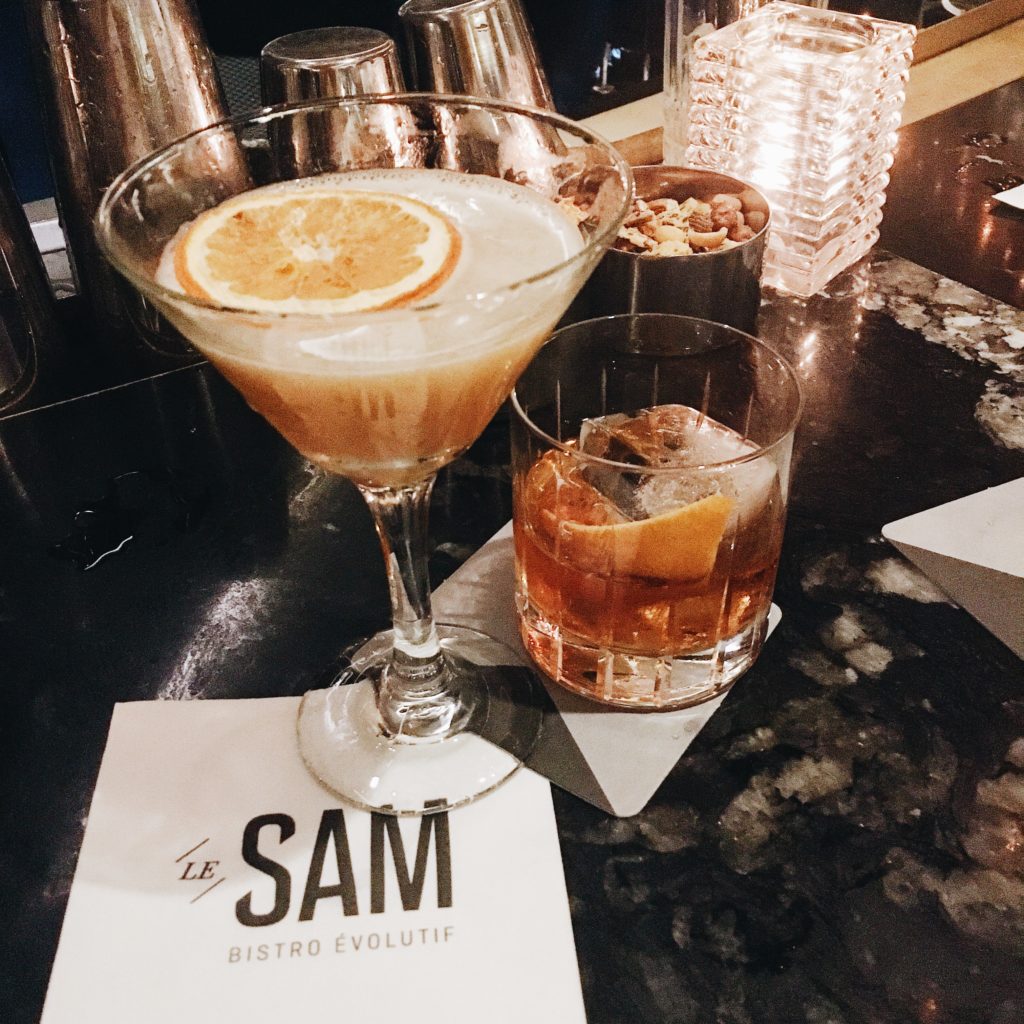 We passed by La Maison Smith a few times and made it a point to try it before we left. Even though I was hot from walking around, I just couldn't leave Quebec City without a Chocolate Chaud. And even though I've never met a French macaron that I didn't like, the ones at La Maison Smith were extra special.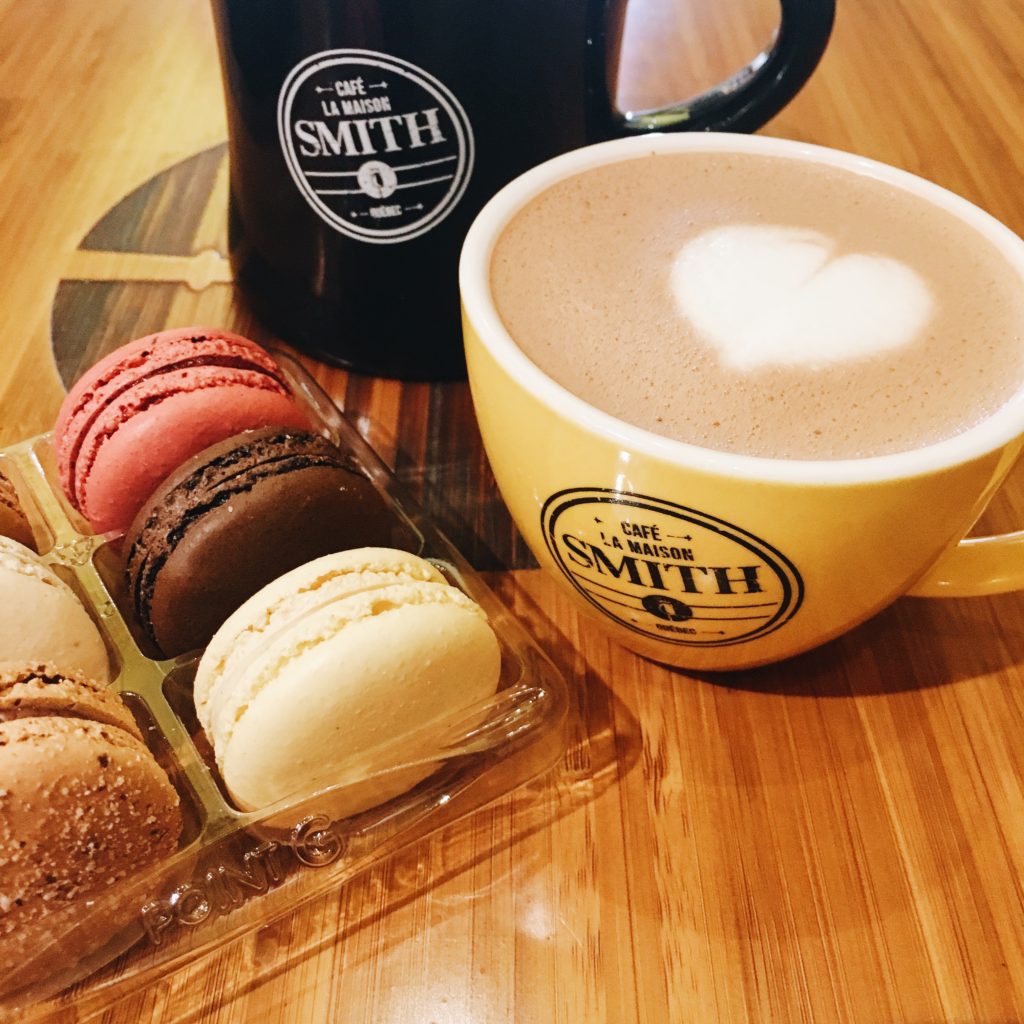 buy kamagra online https://noprescriptionbuyonlinerxx.net/kamagra.html no prescription
Misses
There are gelato places all over the city, and we tried some at Glaces Dolce Gelato that wasn't really worth the splurge.
I heard that the pulled pork poutine at St Patrick's Pub was good, so we decided to try it out. The service was so-so. We actually had to flag down a waiter because we had been seated and waited 15 min for anyone to come over and take our order or bring water. The waiter we did find was nice and our food came quickly. The ambiance was unique yet I feel like it was little dungeon-y. The food tasted good, but the experience left a slightly bad taste.
La Casse Crepe Breton isn't bad, it's just more of an assembly line breakfast place. We walked in and were shooed out to wait in an alcove between the restaurant and the street. Crepes were good, but not anything special.
I'm torn about Chez Ashton. I'm told that they make poutine the way it's intended (in fact a waitress at La Chic Shack told us that the Ashton serves "real" poutine). It's basically Quebec's McDonalds. It was also the only meal I had all week that made me feel weighed down and groggy afterwards. It was good, and may be great for some… but I'll take La Chick Shack any day.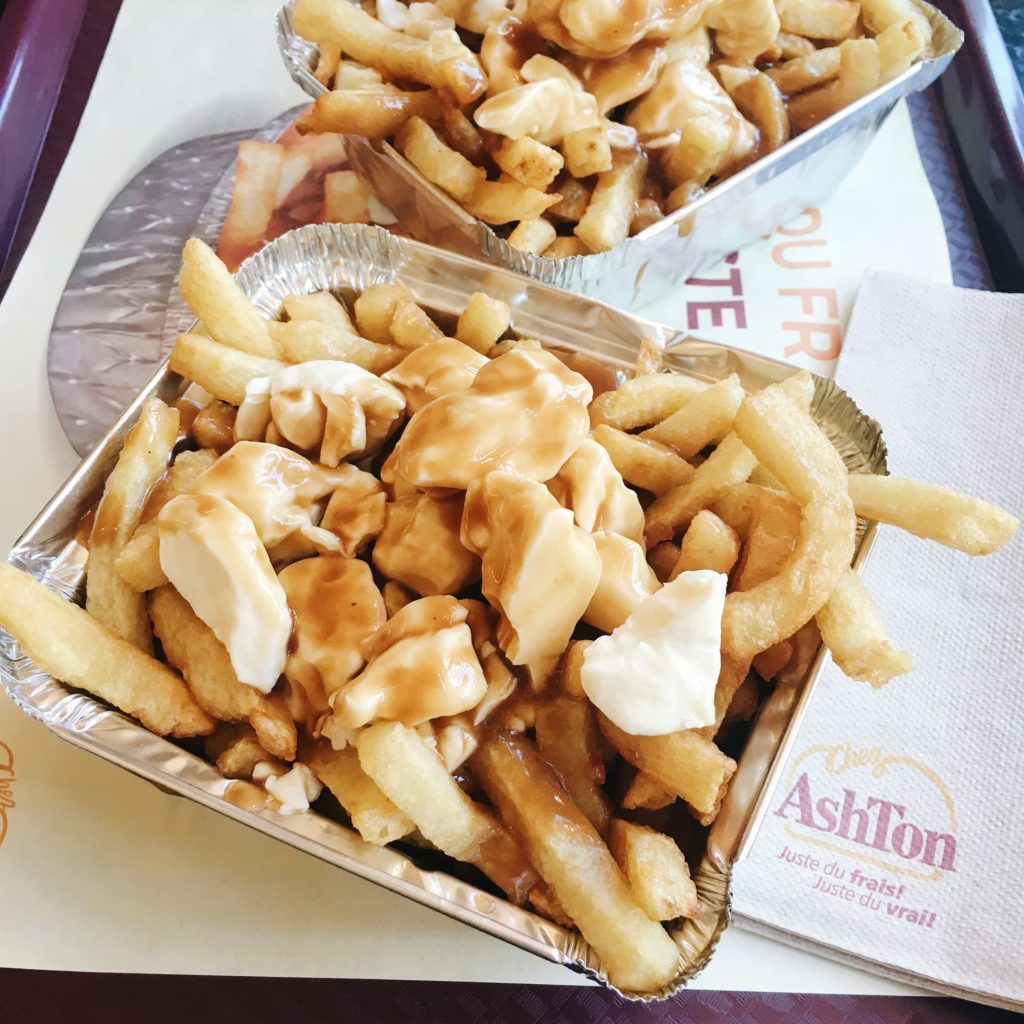 Best of the Rest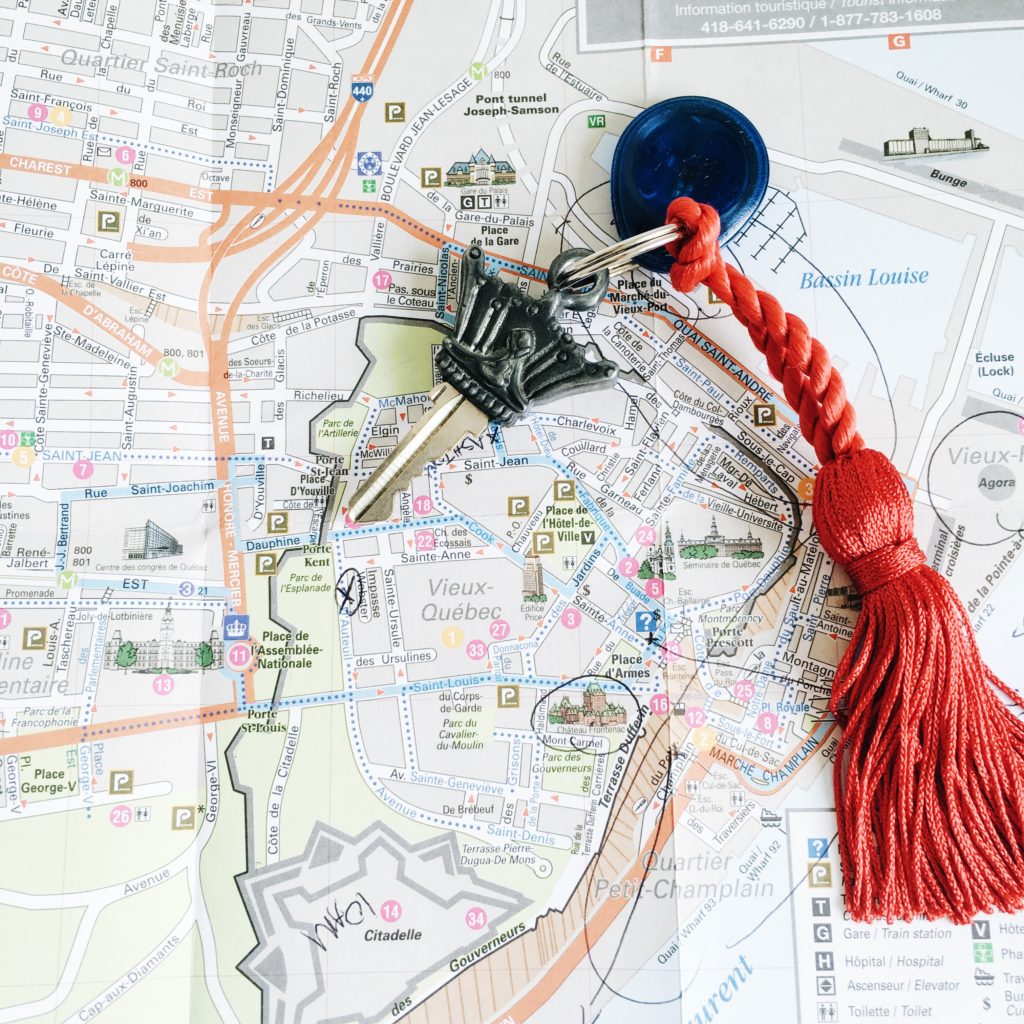 We stayed in the Old City at a lovely boutique hotel called Le Manoir d'Auteuil. We were shocked at how affordable it was. It was a mansion that was converted into a hotel. The staff was so friendly and helpful, and we were walking distance from everything we wanted to eat…I mean see… no, I mean eat. The only downside was that we were on the 3rd floor and there is no elevator. It was for the best though because it helped us burn off the calories we were consuming. They have a breakfast and snack menu that wasn't extensive, but it was delicious!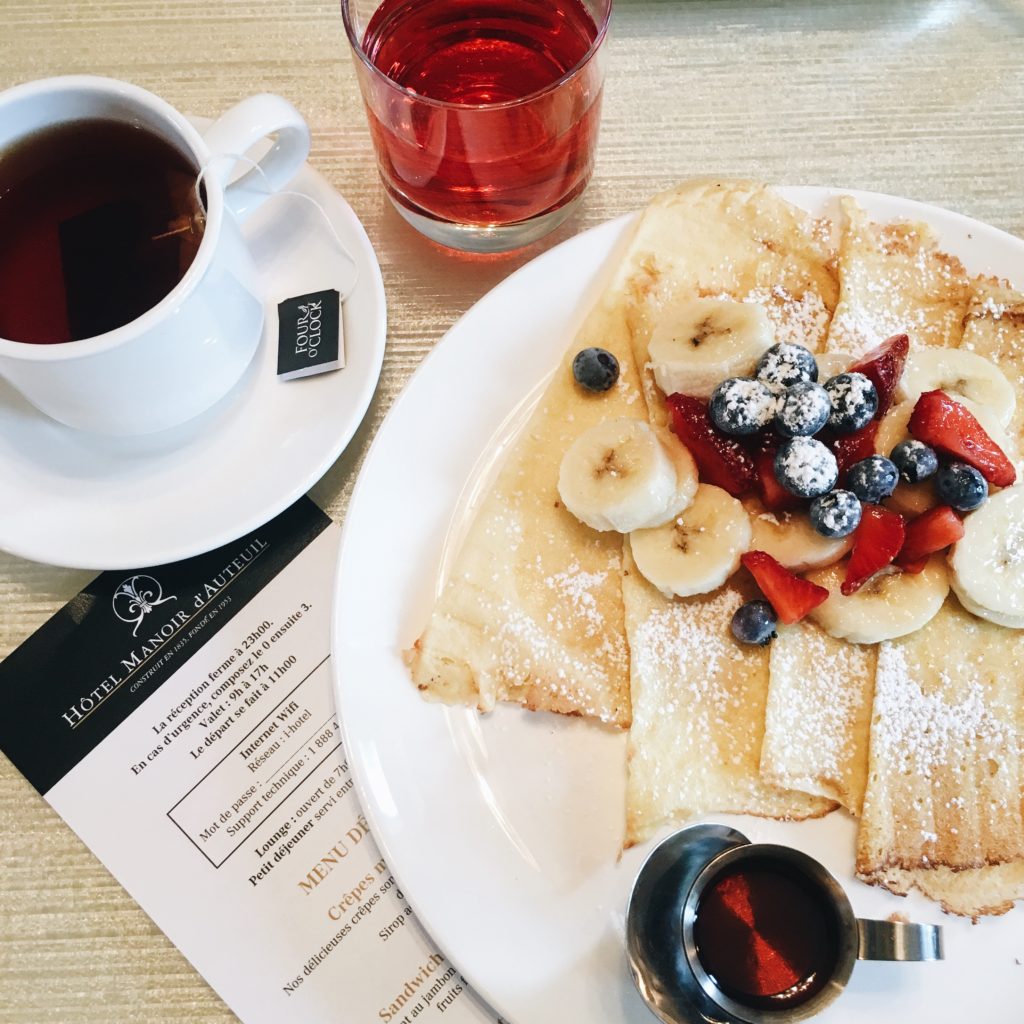 I saw in a pamphlet that the hotel gave us, a picture of the fountain outside Parliament at night. I knew we had to check it out. I have a thing for beautiful fountains, and this one is stunning lit up at night.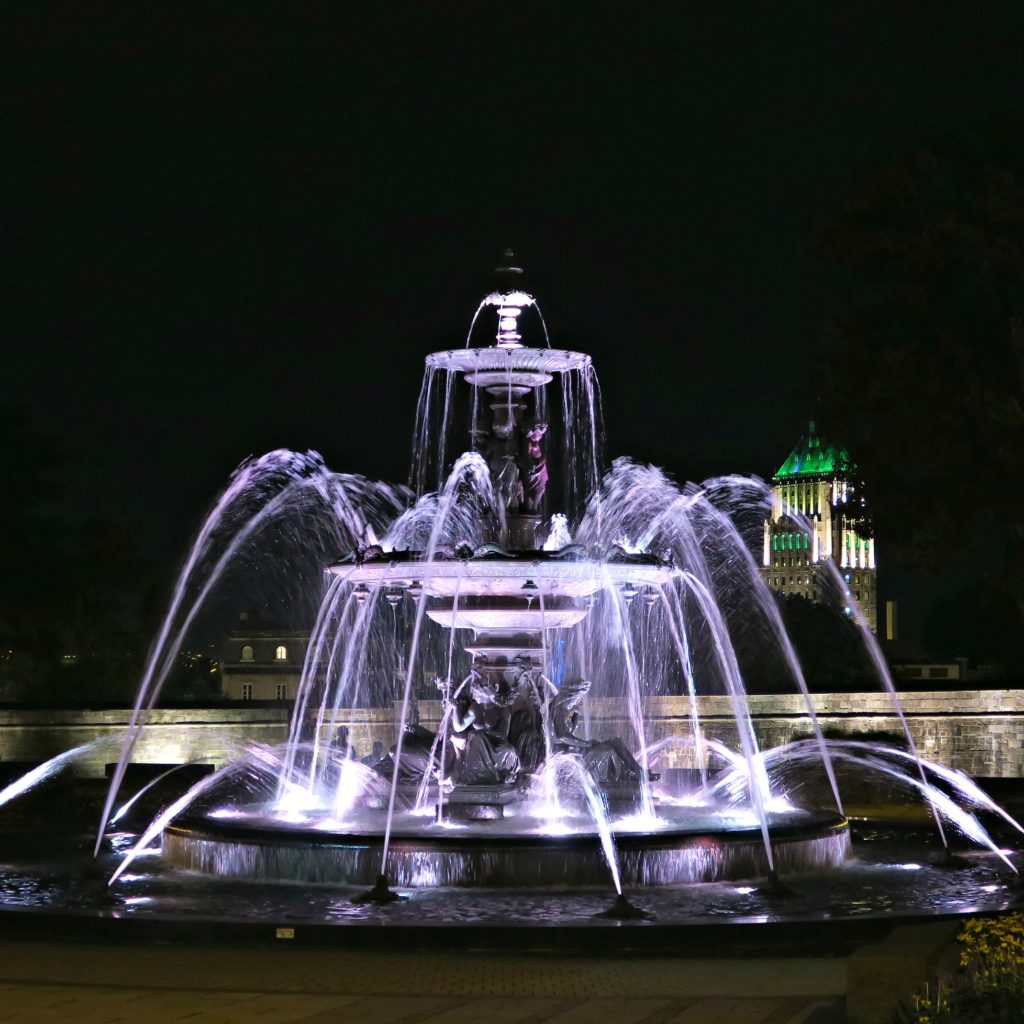 You can't visit Quebec City without taking a photo of the Most Photographed Hotel in the World, the Frontenac. I jumped right on that bandwagon taking a photo myself.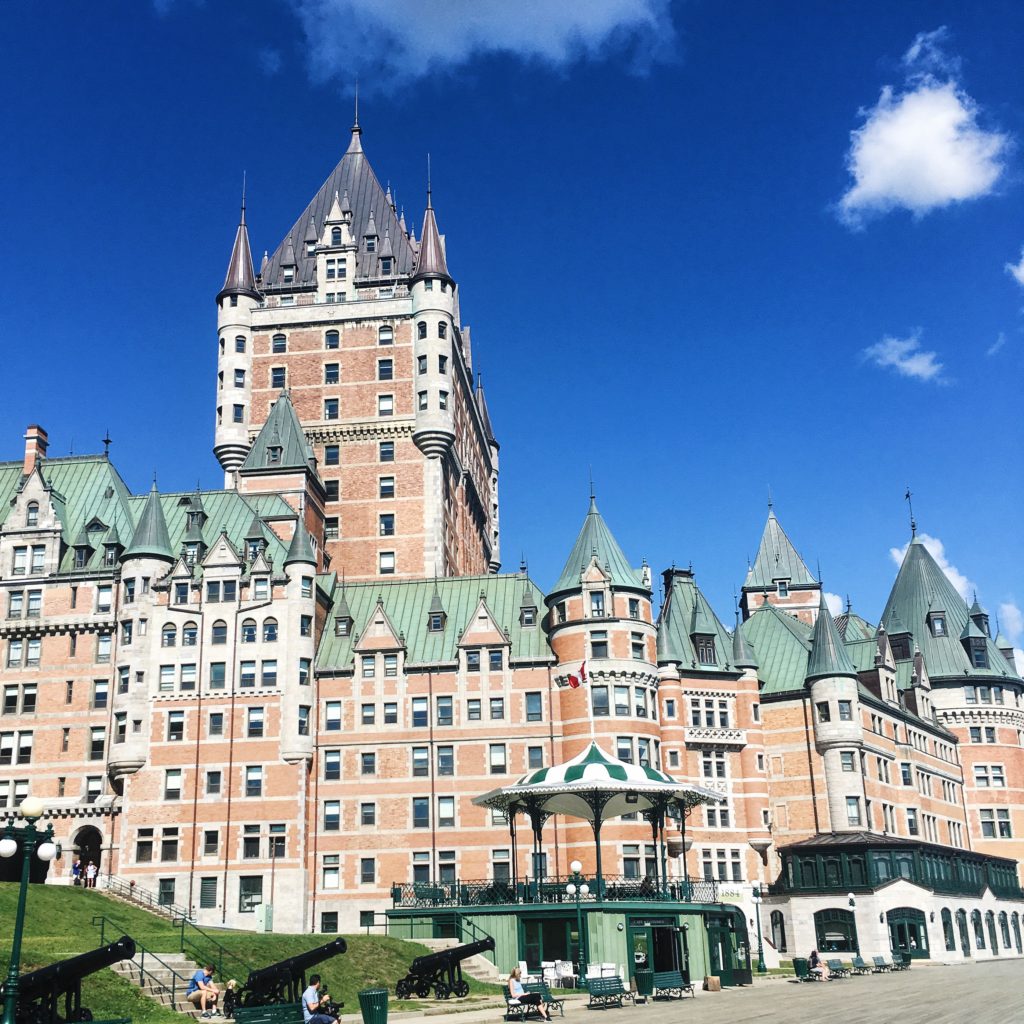 Every time I see this I hear Adrien Brody from Midnight in Paris in my head… Dali!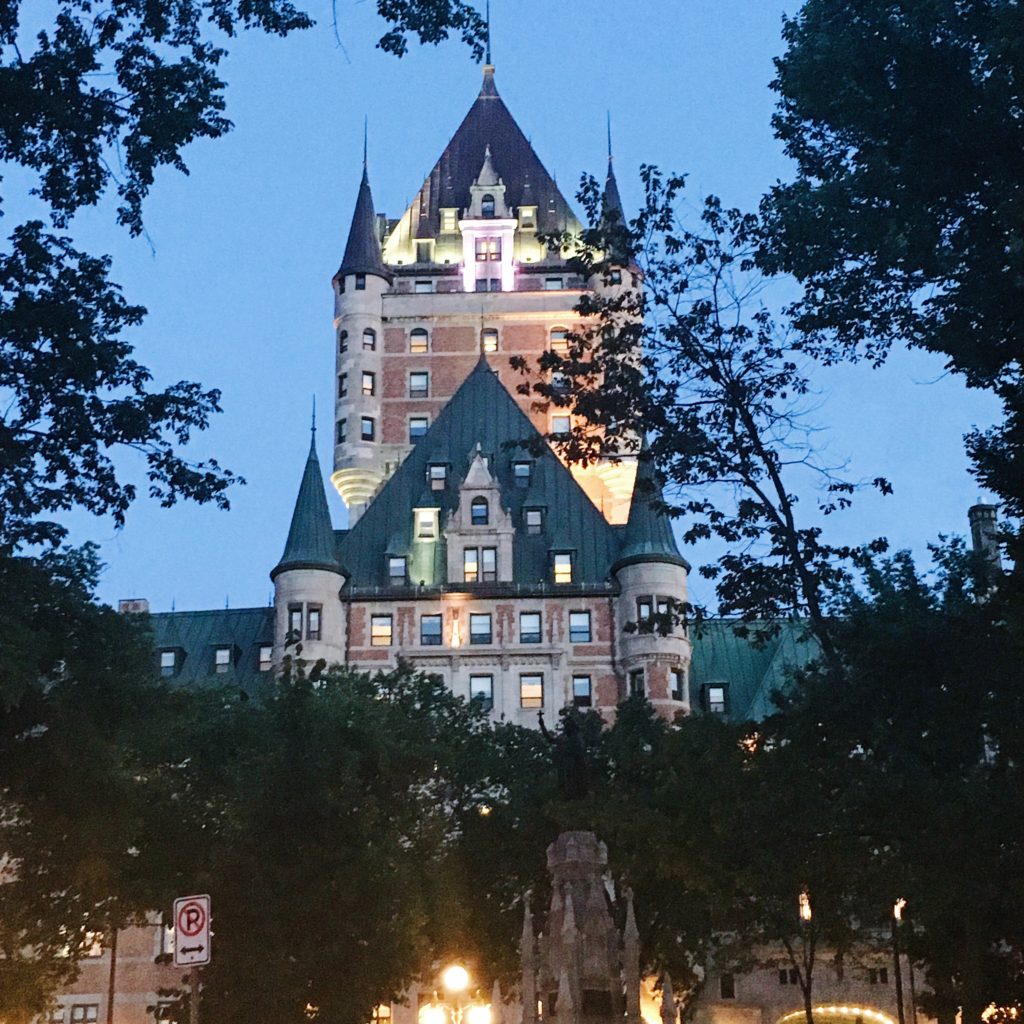 We visited a few shops and I came across a Lush. I don't know what it is, but I always find one when I'm traveling. I had to pop in and the staff was so friendly and helpful, I just had to give them a shout out. I picked up a few items because the packaging is in French. I also picked up a couple of bath bombs that I'm saving for when we get a house and I can use them in my very own bath tub!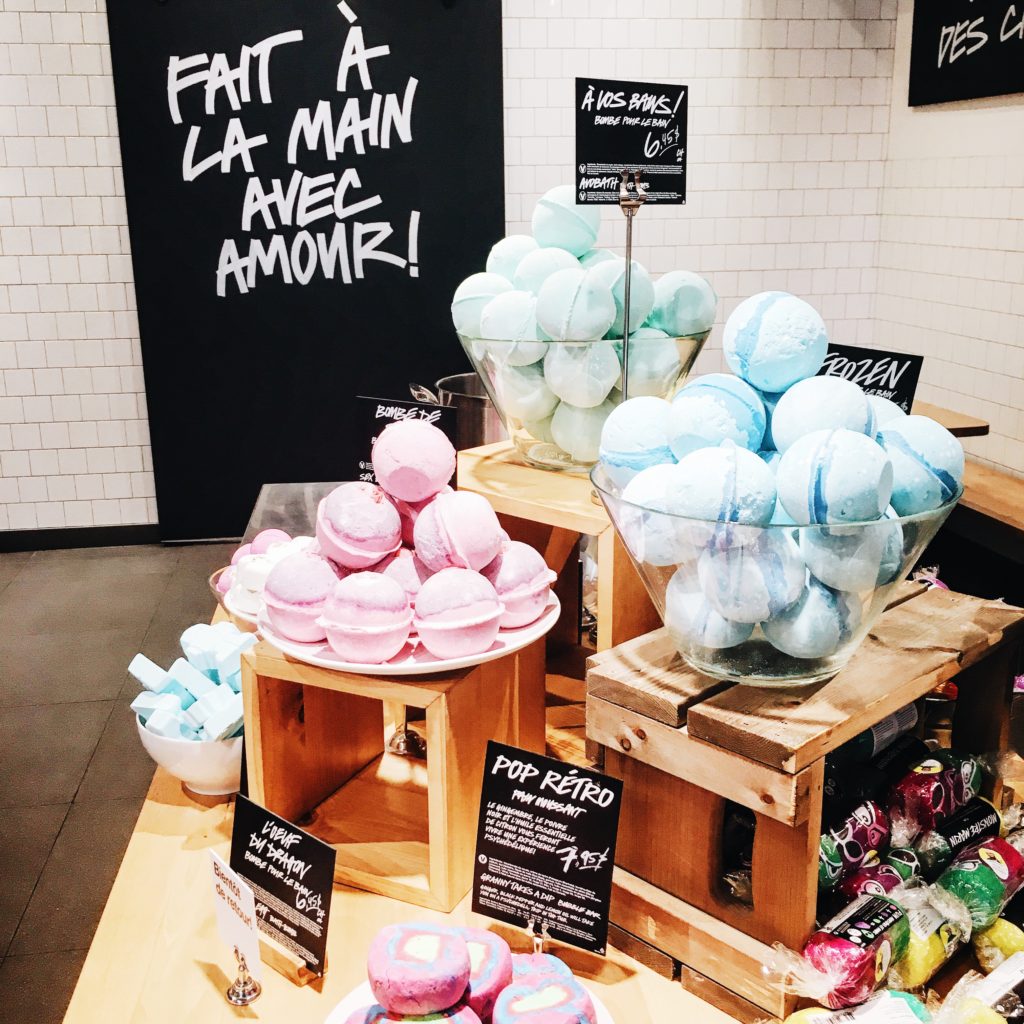 Have you been to Quebec City? What are some of your favorite places?
buy norvasc online https://noprescriptionrxbuyonline.com/norvasc.html no prescription
Stay Tuned for more wedding details… but don't miss our Old Hollywood Engagement Shoot.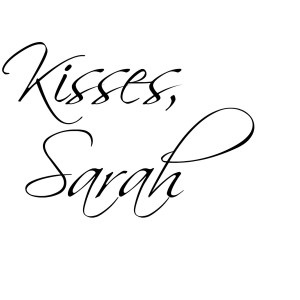 Sign up for the Everyday Starlet Mailing List!
This post/video is not sponsored. All opinions are my own. All products mentions were purchased by me unless noted with an asterisk (*). This post may contain affiliate links, that means that if you purchase any of these products, I receive compensation, through no extra charge to you. That income will go towards making ES even better.
I've been earning money while shopping online with Ebates: