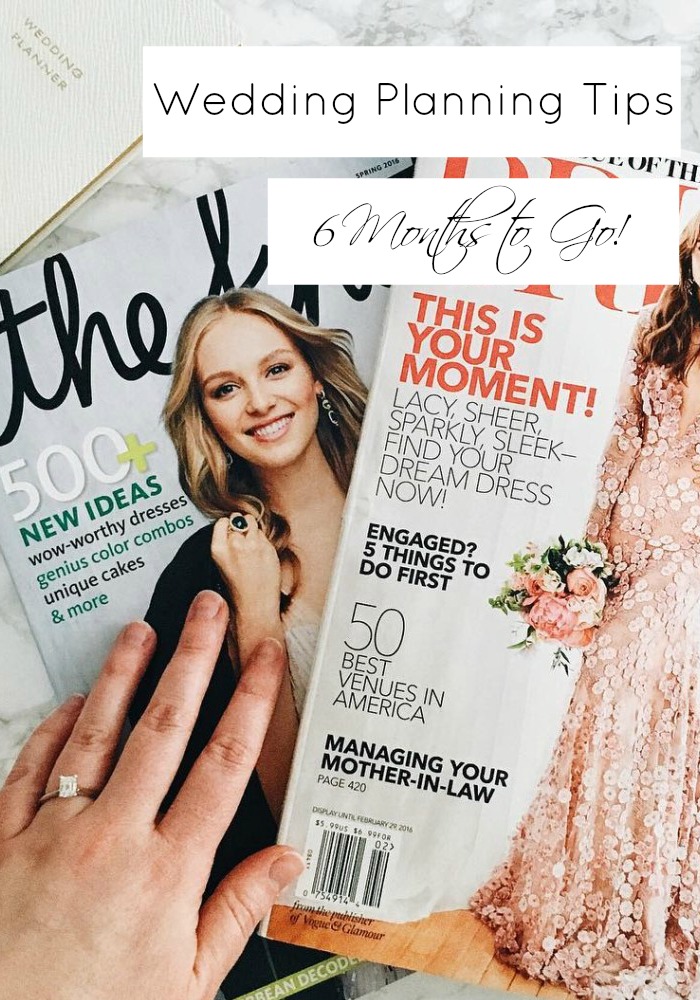 I came to the realization that my wedding is 6 months away. I have mixed emotions about it. On one hand, it seems like so little time to get everything done. On the other hand, I can't believe how much I've accomplished in such a short time being engaged. While I'm certainly not a wedding expert, I wanted to give you some updates on my wedding planning and give future brides some advice about what I've learned so far.
First, let me give you some perspective. Last November, when Paul and I first started seriously talking about getting engaged and planning our wedding, we figured we'd try to get married in October. It's really one of the few months in New England where you have any chance at all of good weather. So we started ring shopping, and officially got engaged in December. I'd heard so many stories of people taking 1-2 years to plan a wedding that I was afraid that we'd already cut it too close. I feared we'd never be able to book a venue by October. Fast forward to now, and our dream venue has been booked for August and I'm cramming 6 months worth of wedding planning into 2 months. I've been basing my wedding planning on all of those wedding checklists, so here's what I've done so far…
Budget
They're not kidding when they say that you need to set a budget first before you do anything. I will confess to being a budget virgin. I've always been a shop first, ask questions later kinda Starlet. But wedding stuff is SOOO expensive (everyone says it, but you really don't realize HOW expensive until it's your wedding). I've had to learn how to budget really quickly, and I have a spreadsheet to prove it.
As overwhelming as it seems, I went through every single detail I thought I wanted for my wedding and estimated the cost. This gave me a rough estimate of how much I realistically would need to spend to pull off a wedding.
I also studied every article and blog post I could find about saving money. Some tips helped, but some were complete BS. Here's what I learned about wedding budgeting… buy flomax online https://medstaff.englewoodhealth.org/wp-content/languages/new/flomax.html no prescription
Not all wedding saving tips apply to all weddings. Maybe a Friday/Sunday/Thursday wedding is less expensive in some places, at some venues, and with some vendors. I looked into a Sunday wedding to save money, but I didn't find a single vendor that changed their price based on day of the week. I did however get a deal on my venue by booking in their "off season"… hence the "getting married 2 months sooner than expected" phenomenon.
I've also read many places that having your wedding on a Sunday on a holiday weekend can same money. I'm not going that route, but I did notice several vendors I researched charged extra for holiday weekends. Just something to keep in mind.
You will need to prioritize. Unless you're an heiress, you probably can't go overboard on every area of your wedding. So you need to decide what is important. For Paul and I, our priority is on things that will last forever. We splurged on our photographer, videographer, and things like that.
Guest lists don't affect the budget as much as everyone says it will. Yes, the more people you invite the more space you need, mouths you'll feel, and invitations you send, but that's it. You're photos will cost the same, video will cost the same, a DJ/band will charge the same price for 50 guests or 100. You may need a few less centerpieces, but don't think cutting your guest list in half will cut your total budget in half. buy fluoxetine online https://medstaff.englewoodhealth.org/wp-content/languages/new/fluoxetine.html no prescription
I'm sure I'll have many more budget lessons I'll share with you along the way.
Set a Date
6 Months from now… I can hardly wait, and I'm paniced at the thought of getting eveything done in time.
Guest List
I have a spreadsheet for this too. My guest list is quite small. Paul has a small family, and I have a small immediate family but a very large extended family, We decided early on that we would only invite people who had been actively involved in our lives during that last 2+ years we'd been together.
I will admit to being behind on my Save the Dates though. The experts say that I should be mailing those out at the 6 month mark, but I haven't picked mine out yet. I should really get on that.
Book Your Venue
I mentioned above that we'd picked our space. It was harder than I'd expected. Paul and I wanted an indoor venue, someplace unique and memorable, I think we've achieved both!
Plan Your Honeymoon
We've been back and forth on a few ideas, but no final decision yet. I'd love to hear your favorite honeymoon/vacation spots?
Create a Wedding Website
Done, and done. Since blogging is my life, I set mine up pretty quickly, and even bought a custom domain. I still need to fill in the details.
Start a Wedding Journal
I purchased a Smythson Wedding Journal when we first got engaged and I carry it in my purse. To be honest, I mostly just use spiral notebooks for quick notes and spreadsheets for formal stuff. I should have saved my money on the pricey journal… but it's so pretty!
buy fluoxetine online https://medstaff.englewoodhealth.org/wp-content/languages/new/generic-fluoxetine.html no prescription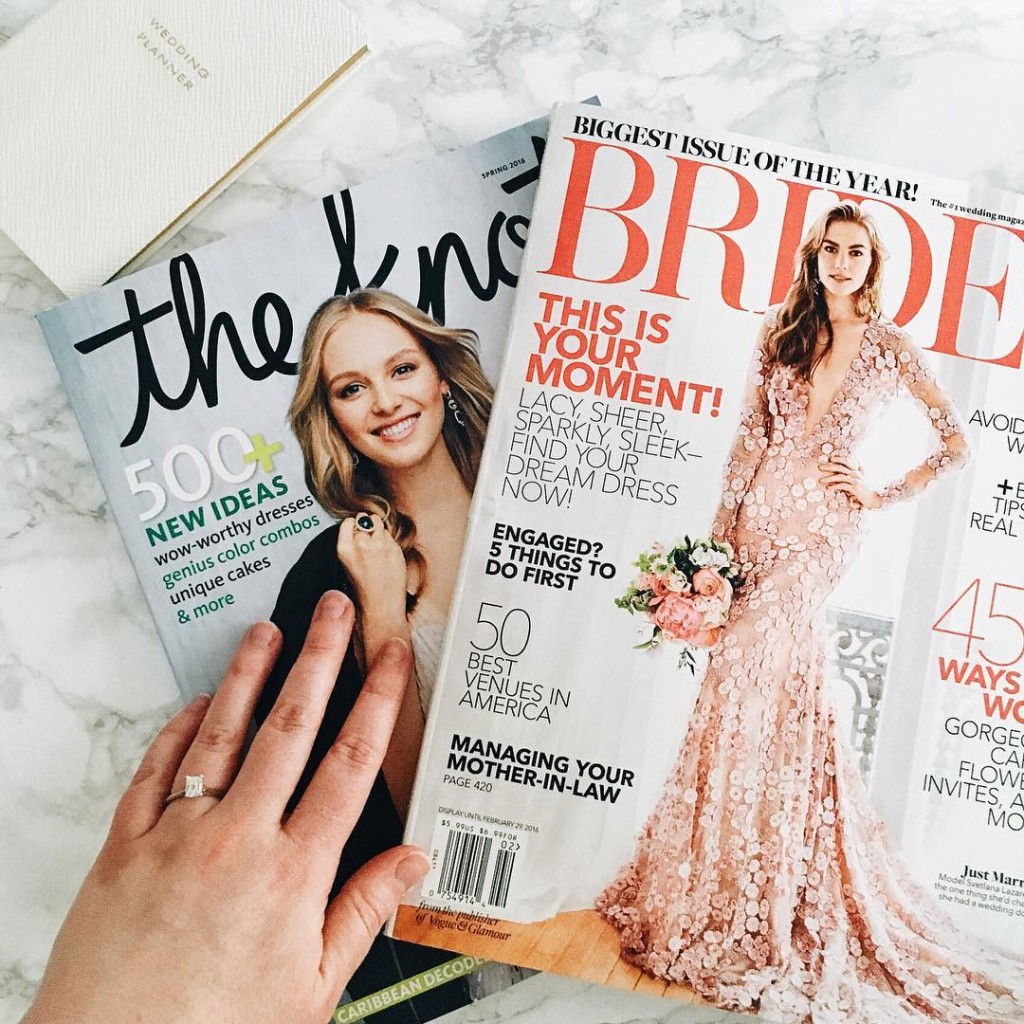 Insure ring
I took care of that quickly… I'm way too paranoid not to. Since my ring is from Blue Nile, it was pretty easy.
Dress Shopping
I did a whole post about my dress shopping experience as well as my top dress shopping tips.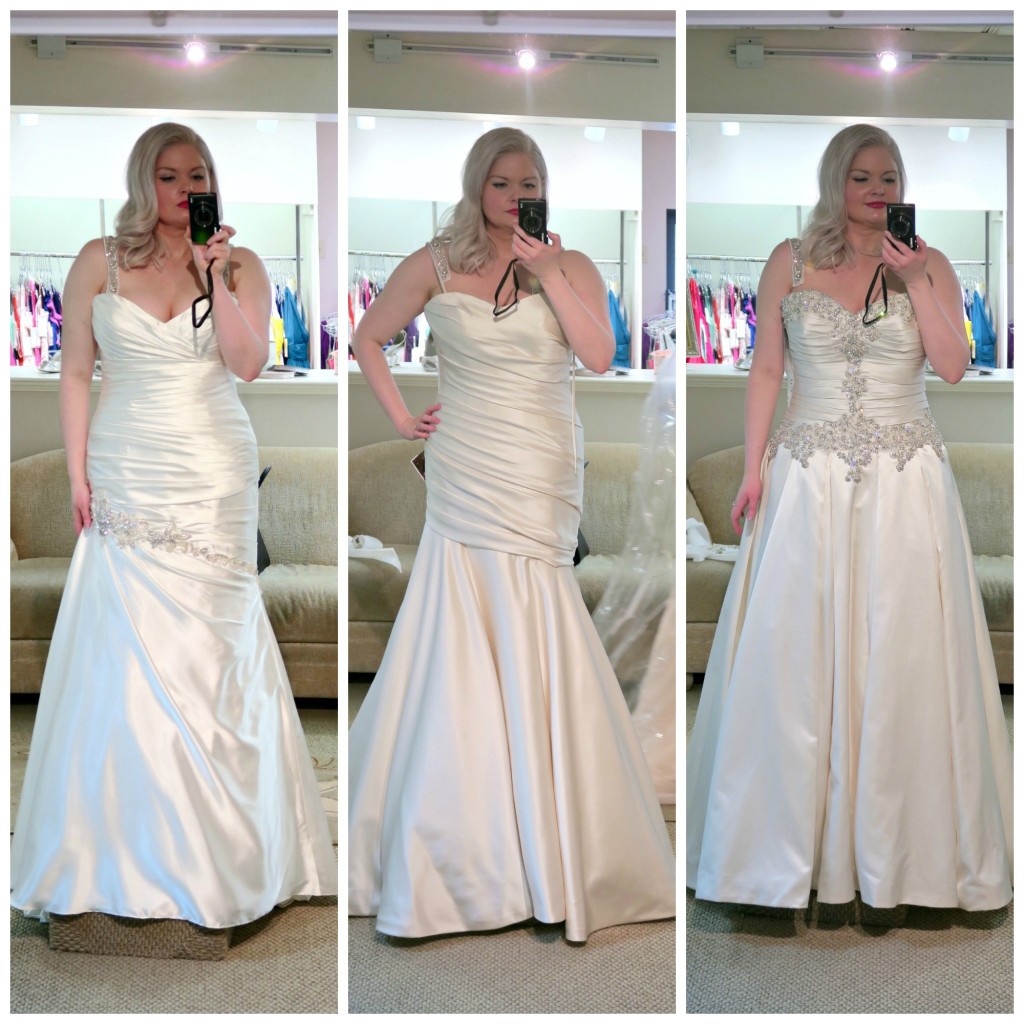 Officiant
I was lucky enough to have a close friend who is ordained to perform weddings. He's been hinting about the gig ever since Paul and I first got together, so this step was the easiest of the whole process.
Photographer
Luckily our officiant gave us a photographer recommendation that was amazing! Paul and I could not be more excited to be working with Chelsea… don't miss out Old Hollywood Glamour Engagement Photo Shoot photos!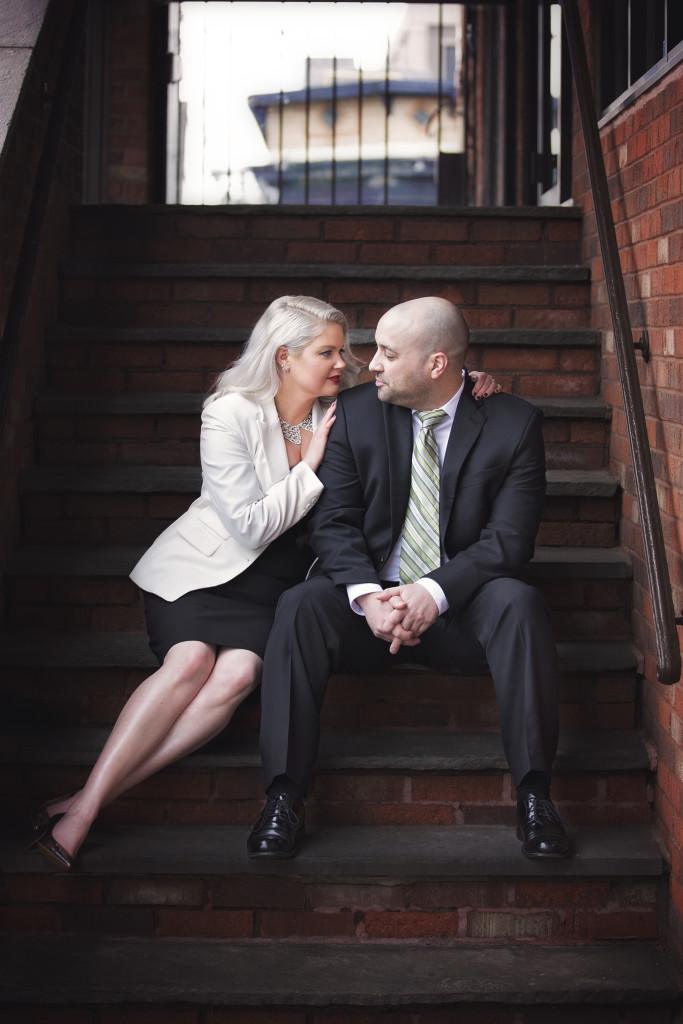 Videographer
This was a struggle. As a YouTuber, video is such a big part of my life. So I knew I wanted a videographer. I had a very specific vision. After a lot of searching, I finally found a videographer that shares that vision!
Pick Your Wedding Party
I actually toyed with the idea of not having a wedding party. But Paul has one brother, and I knew it would mean a lot to him and his family that his brother be the Best Man. So I asked my BFF to be my Man of Honor, and a couple that Paul and I adore to be in our party as well. Actually, my entire wedding party is men. My mother teases me that it's because I don't want any other women stealing my spotlight… in the words of Cher, "as if!"
Register for Gifts
We're actually not registering for very much. We don't have a house yet, so buying too much home stuff like curtains or sheets seems a little ridiculous. The one thing I did pick out was a china pattern. For some reason, I just always felt like a formal set of dishes was the one thing I would wait to get for my wedding.
Engagement photos
Check! You can see my engagement shoot photos and some behind the scenes footage in this blog post.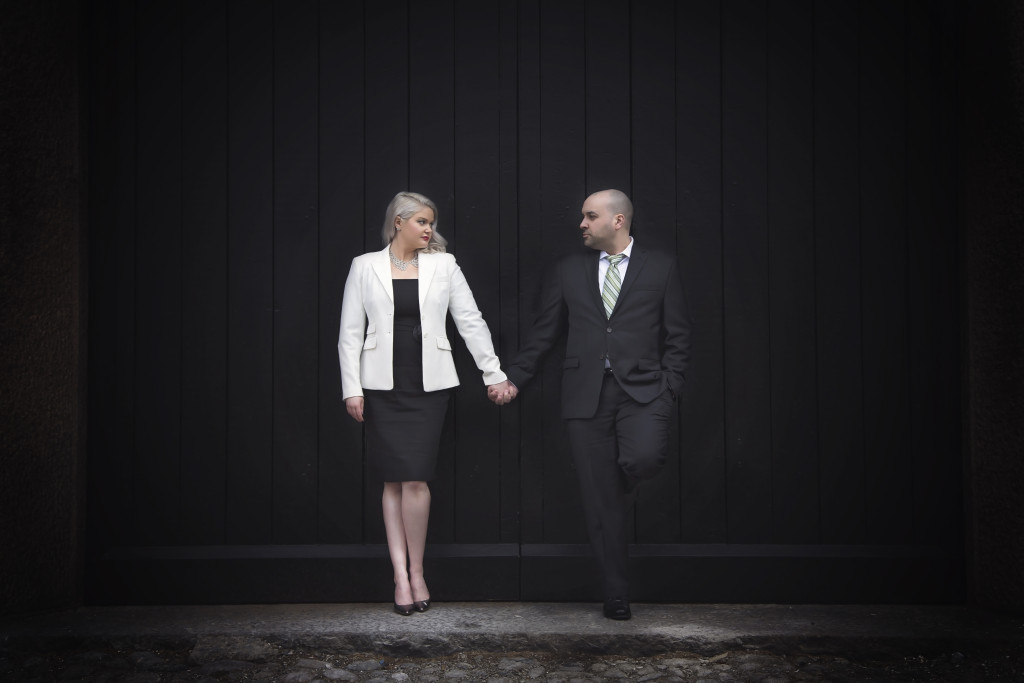 Cake
It's a big deal, but I wanted to nail down a caterer before I decided on a bakery.
Exercise routine
Luckily the weather is getting a little better so I'm been gettin' my fitness on. I'll be doing a fitness update soon… so stay tuned!
Florist
As much as I love flowers, they are just so expensive. I'm looking into some non-floral decor options that I can use later for tablescapes or sell after the wedding.
Pick a Caterer and a Menu
I love food, so this one I wanted to put a lot of thought into. I got a lot of estimates and did some tasting. In the end I am very excited about the menu. Paul and I designed on a menu that works with our theme but is also very "us." I think it's going to be very unique and memorable!
Music
This was Paul's biggest worry. We decided on a DJ vs a band based on budget and the logistics of the venue space. We both wanted to make sure we hired a DJ who didn't think he was a comedian. I'm a professional stand-up comedian, as is most of my wedding party, so we didn't want someone who thought my wedding was an audition for comedy gigs. Paul was also worried that our wedding would be a techno disaster or turn into a high school dance.
The thing that surprised me was how quickly DJs get booked. If you're booking a DJ for your wedding, I highly recommend starting early!
Phew! That's a lot of stuff. I can't believe I've accomplished so much in the last 2 months.
For more Wedding Planning Tips, here's my latest Vlog…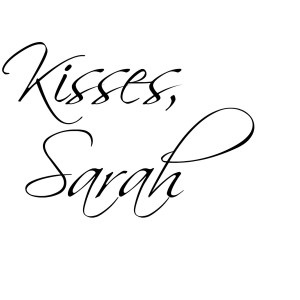 Sign up for the Everyday Starlet Mailing List!
This post/video is not sponsored. All opinions are my own. All products mentions were purchased by me unless noted with an asterisk (*). This post may contain affiliate links, that means that if you purchase any of these products, I receive compensation, through no extra charge to you. That income will go towards making ES even better.
I've been earning money while shopping online with Ebates: