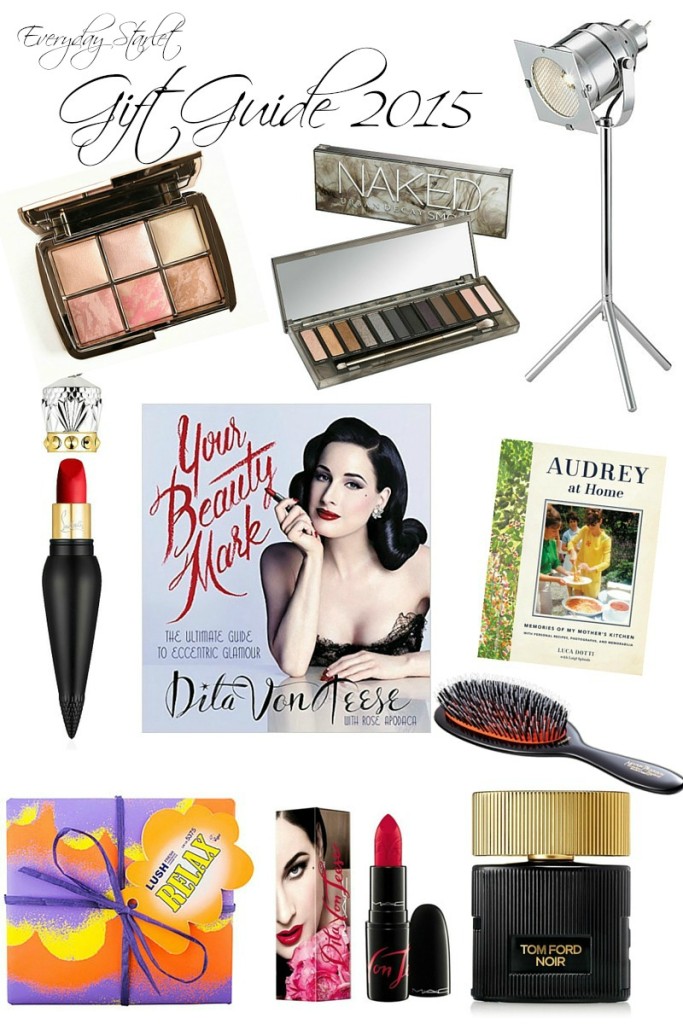 I must confess, I get my Holiday shopping done early. Maybe it's my years working in retail, or my social anxiety, but I just can't handle the holiday crowds. Over the past few years I've started to do all my shopping online. It's quicker, easier, and you can do it in your pajamas (you can wear them in stores as well… but a Starlet never would). I actually do a lot of my shopping through Ebates now. If you haven't tried it, you need to! I was skeptical at first, but with my shopping habit, it really pays off. If you'd like to sign up for Ebates (and you should), I would love to invite you to join.
Note: Ebates is not sponsoring this post. I get a bonus for referring you. That bonus will go to making Everyday Starlet even better! I would never promote a product or service that I didn't totally believe in.
Christmas Gift Guide 2015
To help you get some gift ideas for the Starlet in your life, or some present ideas you can add to your Christmas wish list, I have a Starlet Gift Guide. Feel free to send this post to boyfriends, husbands, parents, friends, and/or independently wealthy relatives!
Hourglass Ambient Lighting Edit– This is on my wish list (I may have already purchased it during the Sephora VIB sale and snuck it in my Mom's gift hiding spot with my name on it, wink wink). This is THE makeup gift this year. Hourglass is pricy, but their Ambient Lighting Powders give an inner glow that is unmatched.
Urban Decay Naked Smoky Palette– This has become my favorite eye shadow palette. It makes a great gift for any makeup lover (see below for a bonus gift guide with more palette suggestions)
Starlet Lamp– Any Everyday Starlet will be ready for her closeup with this lamp. It's small, but gives off a lot of light. It's Old Hollywood Glam meets practical. Note: Amazon has the best price for this lamp.
Christian Louboutin Lipstick– This may be the most expensive lipstick ever. I haven't tried it (yet), but the reviews have been great. Think of this as a collector's item for any beauty lover.
Your Beauty Mark by Dita Von Teese– Dita is one of my style icons. She's been talking about writing this book about DIY glamour for years. I have be (im)patiently waiting for the release date… and it's finally been announced! The book will go on sale on Dec 1st. That's one week before my birthday, and I've made an agreement with my boyfriend. I won't buy this for myself if he agrees to give it to me as a birthday gift… I could never wait until Christmas for this one!
Mason Pearson Brush– These brushes are expensive, but so worth it. If you are buying a gift for a hair maven then this is the perfect choice!
Audrey at Home– For the Starlet who loves to cook, this book is all about Audrey Hepburn and her home life. Including some of her favorite recipes.
Lush Relax– For the stressed out Starlet, you can't go wrong with a gift from Lush. This gift set includes my favorite Twilight bath bomb!
Dita Von Teese/Mac Lipstick Collaboration– This will be release mid-Dec, but it's a great stocking stuffer idea for the Dita fan in your life! It would make a great gift to go with her new book!
Tom Ford Fragrance– Perfume is such a romantic gift. I've been loving Tom Ford fragrances, especially the Noir and the Velvet Orchid (I tried the Black Orchid, but it just wasn't for me). They are pricey, but they make a great luxury gift.
Bonus
I mentioned a few makeup palettes above. However, since they make such a great gift, I did a whole video reviewing my palette collection. I have plenty of suggestions for which palettes make the best Christmas gift ideas and stocking stuffers!
Don't forget to hit the Subscribe button so we can be YouTube friends!
Shop these palette… and see makeup tutorials using my favorites…
What is on your Christmas wish list?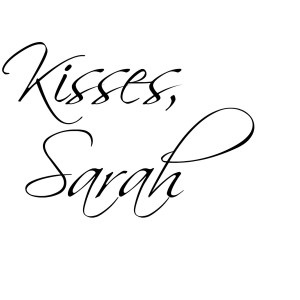 YouTube // Instagram // Bloglovin // Pinterest // Twitter // Facebook
This post/video is not sponsored. All opinions are my own. All products mentions were purchased by me unless noted with an asterisk (*). This post may contain affiliate links, that means that if you purchase any of these products, I receive compensation, through no extra charge to you. That income will go towards making ES even better.
buy Tadalafil no prescription
Buy Propecia
Valtrex no prescription