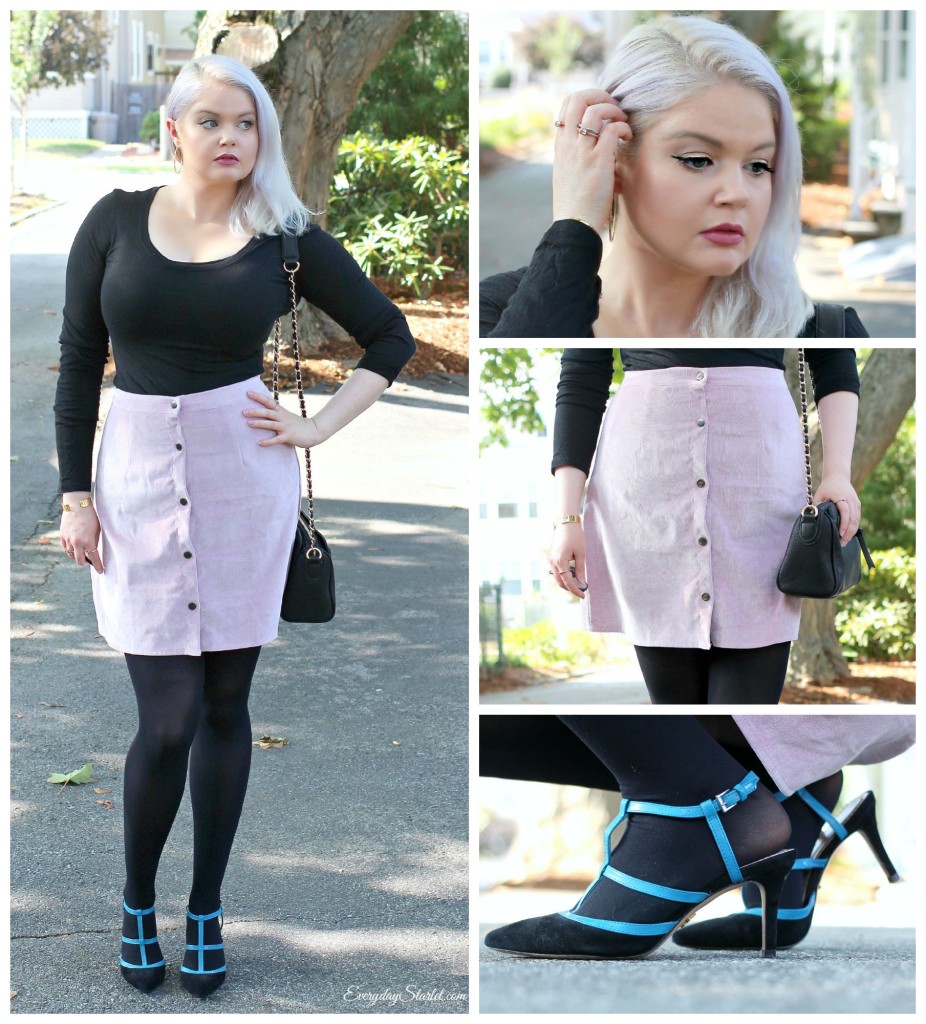 The swingin' 60s were a fun time (so I hear, I'm not old enough to remember, but I love Austin Powers so I'll call myself and expert). However, the waif thin body was the "in" look of the time. Twiggy was the it girl, and the a-line shift dresses of the day worked so perfectly on a boyish figure. I'm sure there were curvy girls in that era, but you rarely see them images of them. So when the mod look started to show up on the runways, I got nervous. Determined to not let my bust-line hold me back, I asked myself the question I always ask in tricky fashion situations: WWJHHOMMD (What Would Joan Holloway Harris of Mad Med Do). I think this is a look Joan would ROCK!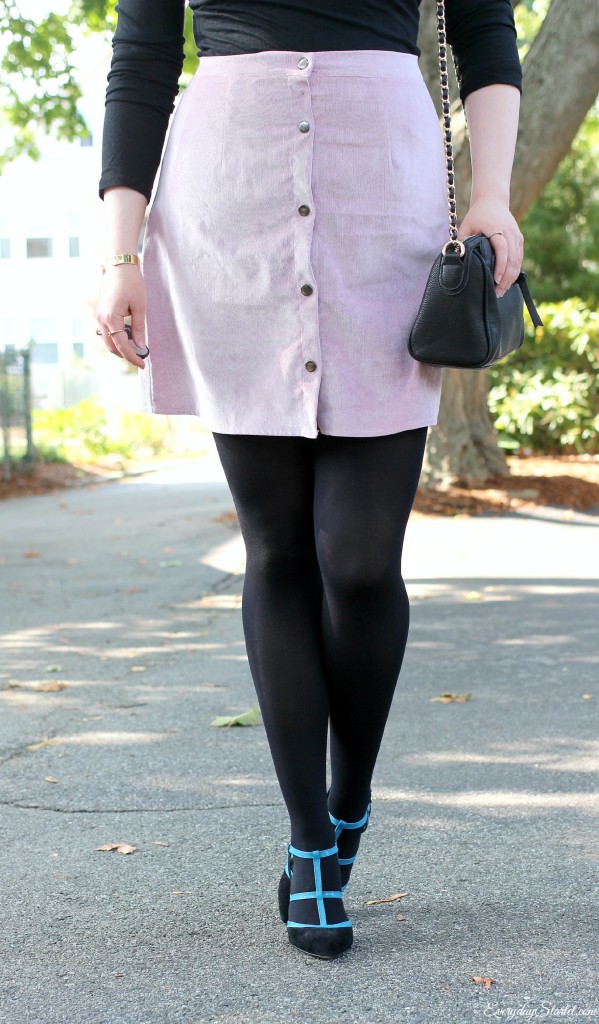 So when you feel lost in a sea of shapeless shifts, grab a basic dark tee or sweater, add an a-line skirt in a fun color, pattern, and/or texture, and grab some fun shoes. I added black tights to make this look more appropriate for a New England Fall (and they're great if you want to slim your legs.) My shoes aren't officially Mary Janes, but I love mixing the teal straps with the mauve skirt.
Tee: Express//Skirt: Misguided//Tights: Discount Dance Supply//Shoes:Pour La Victoire (also seen here) still available in gold //Bag: Forever 21 (similar)//Bracelet: BaubleBar (similar)//Rings: Ross Simons
What fashion trends are you excited about for Fall? Any that you're afraid to experiment with?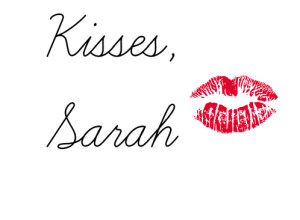 YouTube // Instagram // Bloglovin // Pinterest // Twitter // Facebook
This post/video is not sponsored. All opinions are my own. All products mentions were purchased by me unless noted with an asterisk (*). This post contains affiliate links, that means that if you purchase any of these products, I receive compensation, through no extra charge to you. That income will go towards making ES even better.
buy Fluoxetine without prescription
buy Lipitor no prescription
buy Clomid no Prescription