This post is sponsored by Target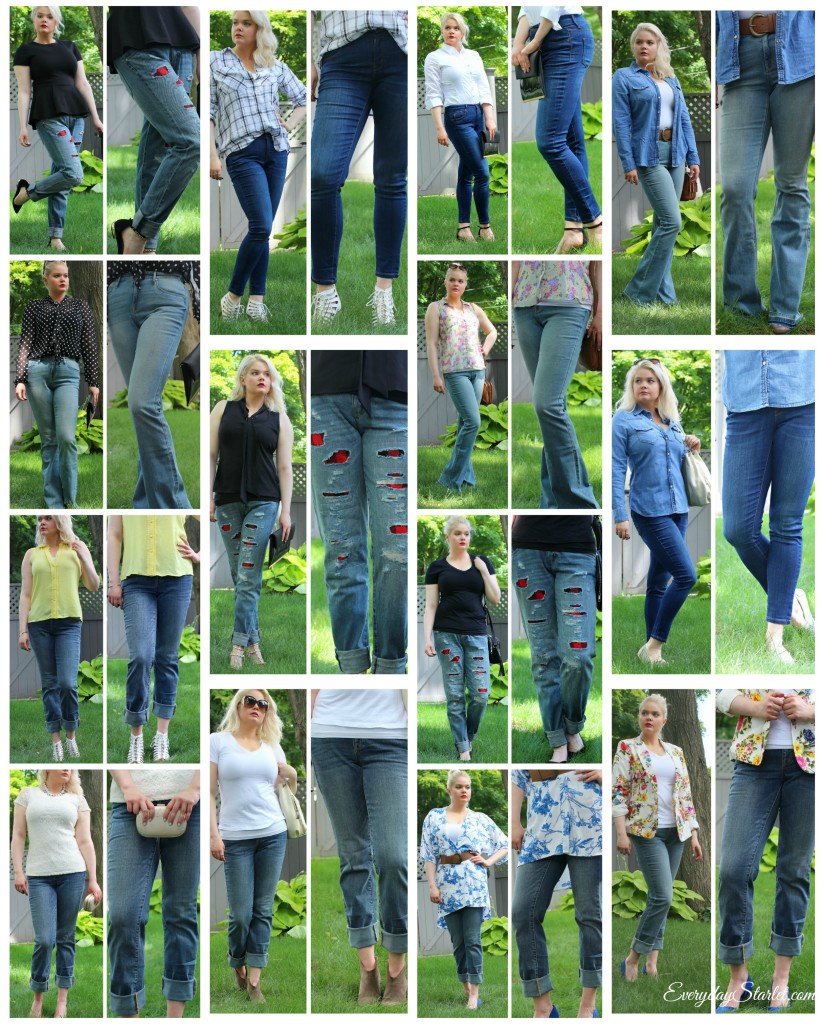 When I was first offered the opportunity to work with Target, I was thrilled. I have been a long-time lover of their stores. Then I found out it was going to be all about fashion and I got even more excited. Target is amazing at offering the latest trends at affordable prices (okay, so I know it sounds like they asked me to say that, but I promise you, even though Target is sponsoring this post, all opinions are my own). However, when I found out it was a trial of their new denim, panic set in. Jeans have always been stressful for me. I usually stick with the same brands and styles that I always wear. I dread going to a store and carrying 6 different sizes into the fitting rooms. I try ordering online, but since I have to order so many different sizes, I end up having to return most of them.
I always seem to have the same problem (and all the apple-shaped/strawberry-shaped/inverted triangle-shaped lovelies can relate)… I buy jeans that fit in waist and they are huge in the butt and hips (giving me a saggy behind.. eww). Then I try out jeans that fit in the butt and hips, and I end up with a dreaded muffin top (I hate that term, it makes you feel like you've eaten too many muffins, and I haven't touched one in years). It's enough to make a girl just throw on some yoga pants and pout. But an Everyday Starlet is not a quitter… especially when it comes to fashion.
So I waited in anxious anticipation for my Target jeans to arrive for my 14-day trial. When I received my package, I found 4 pairs of jeans.. all very different. However, they all had one thing in common… they fit!!! I was absolutely shocked! I had sent Target my measurements, but I still never anticipated that the sizing would be right on the first try… way to go Target!
I tried on the skinny jeans first. They are so soft and comfy, they're like the classy woman's yoga pant.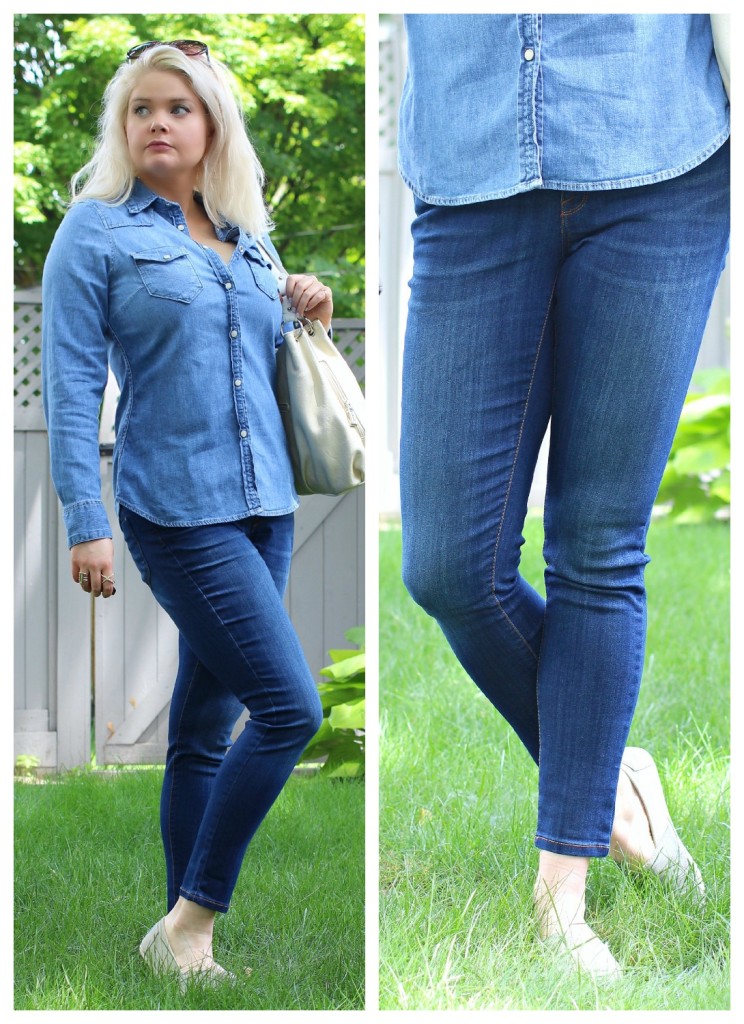 Then I tried the boyfriend jeans. They were so fun and unique with red and black plaid patches. I just knew I had to dress them up… I love the contrast of taking something casual and giving it a glamorous makeover! I see myself wearing these a lot in the fall.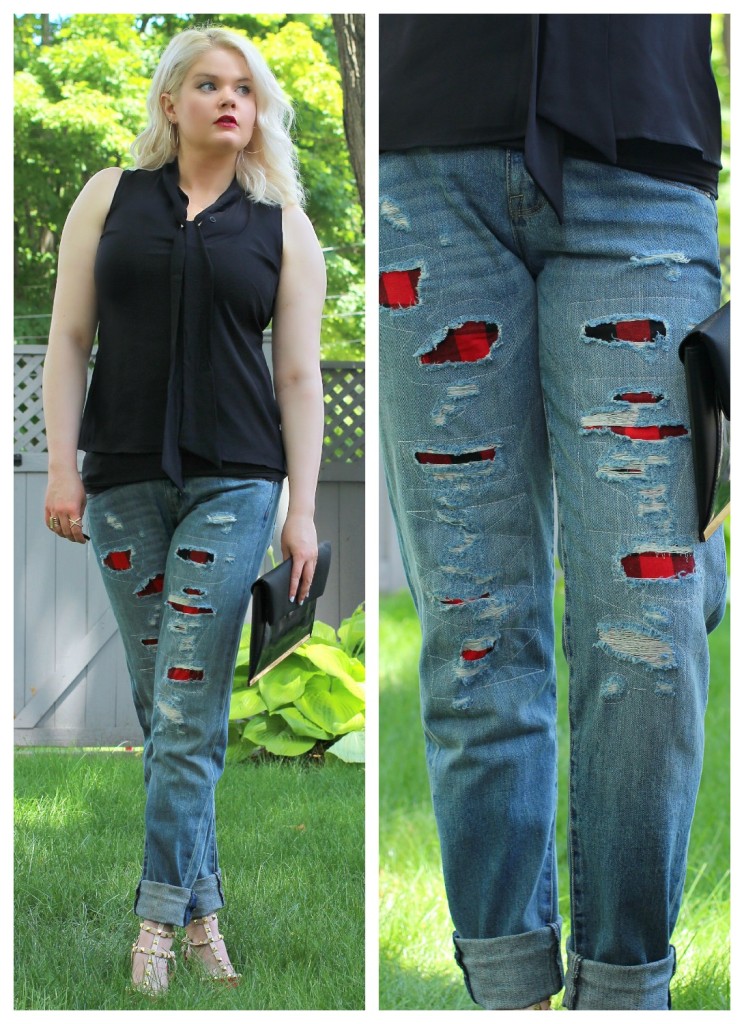 Next came the flares. I haven't worn flares in years, so these were a fun walk down memory lane. I love the '70's retro vibe they had. Plus the high waist didn't give me those dreaded waistband rolls.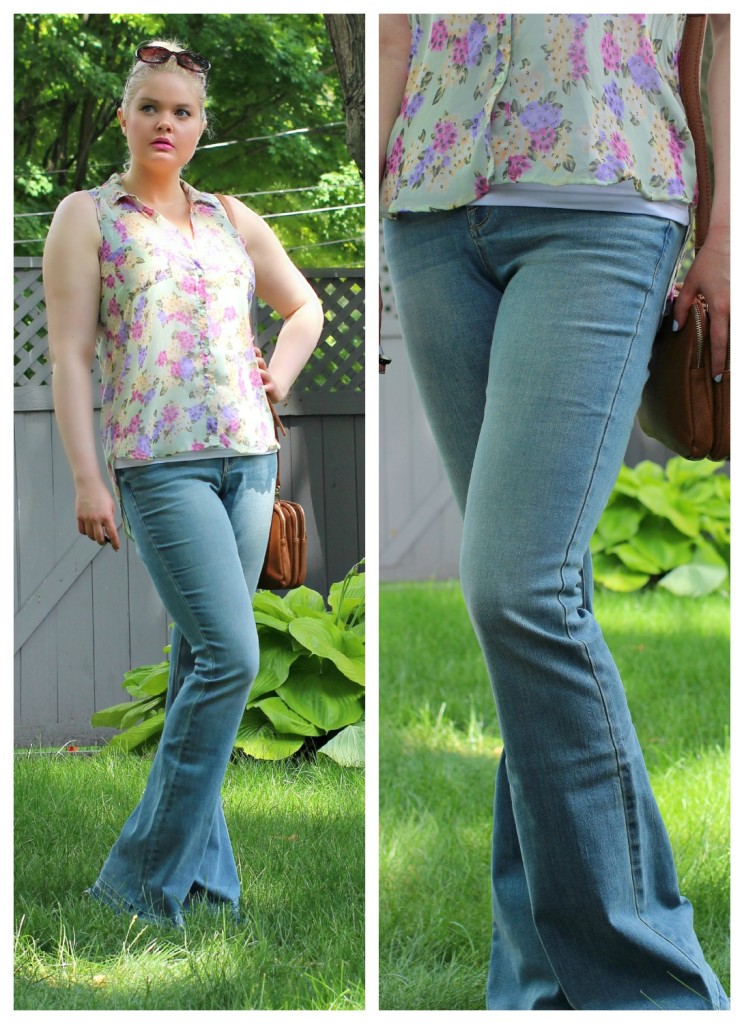 Finally, I tried the straight legs. They were so classic, I just knew I could wear them with anything! I ended up wearing these the most. It's so hot right now in New England, so cuffing the legs gave it a cooler vibe for Summer.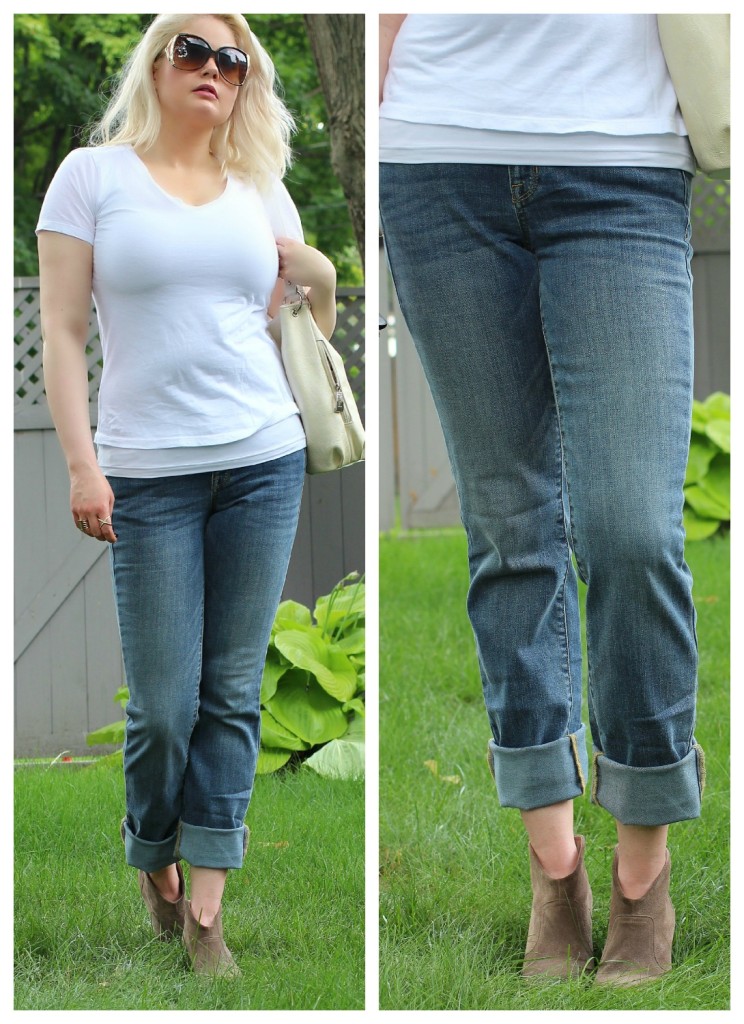 Needless to say all of these jeans made me feel beautiful… and you can't ask for anything more from your jeans!
I want all my Starlets to feel beautiful as well, so I encourage all of you to try out the new Target denim for yourself. Starting July 26th, you can try on Target denim in the store to receive $10 off. You can also shop at http://www.target.com/jeans for the perfect denim for your shape and style… and be sure to leave a review on target.com so everyone knows how much you love your new jeans!
Find Your Style @TargetStyle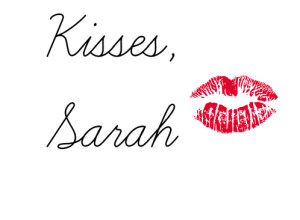 This post may contain affiliate links, that means that if you purchase any of these products, I may receive compensation, through no extra charge to you. That income will go towards making ES even better.
Aciphex No Prescription
Buy Female Cialis
Buy Trazodone