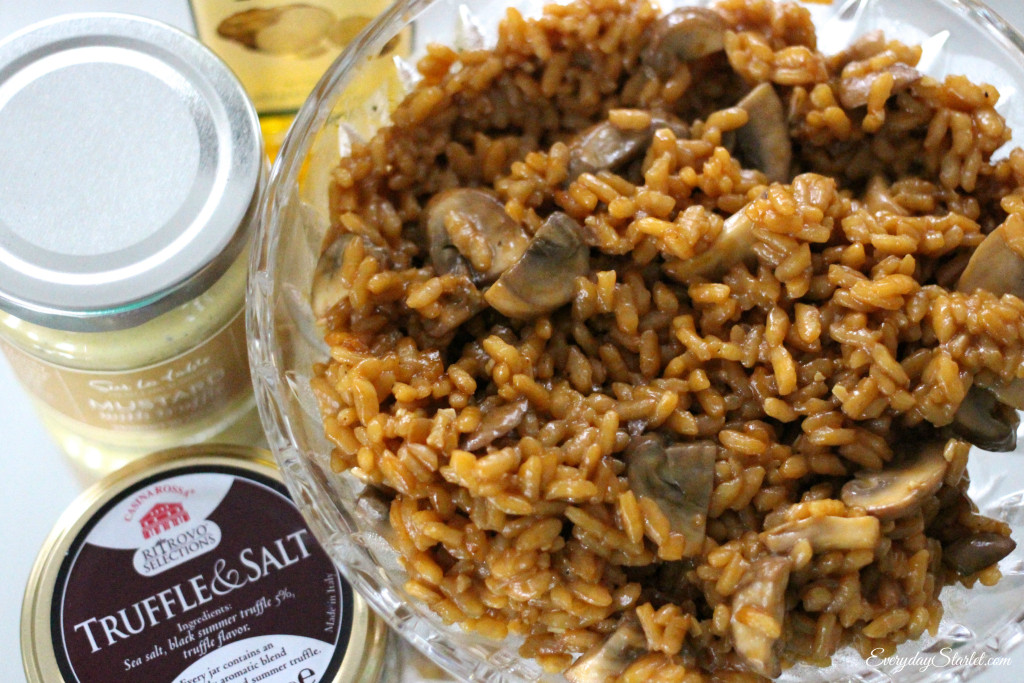 I will admit that I'm a little obsessed with risotto lately.  And since I'm trying to suppress my normal cheese obsession due to giving up diary, I decided to take this decadent Tripe Truffle Mac & Cheese recipe from the Runway Chef, and try to make it vegan.  I'm sure the original recipe is heavenly, but I did not miss the cheese one bit in my version.  
This is the perfect Valentine's Day dinner.  Its gluten-free, dairy-free, and vegan… but I promise you, even your meatlover Valentine will love this!  I'm told that women especially find the smell of truffles to be a turn on… add some red wine (the sexiest of all wines), and this dinner will put you in the mood for love!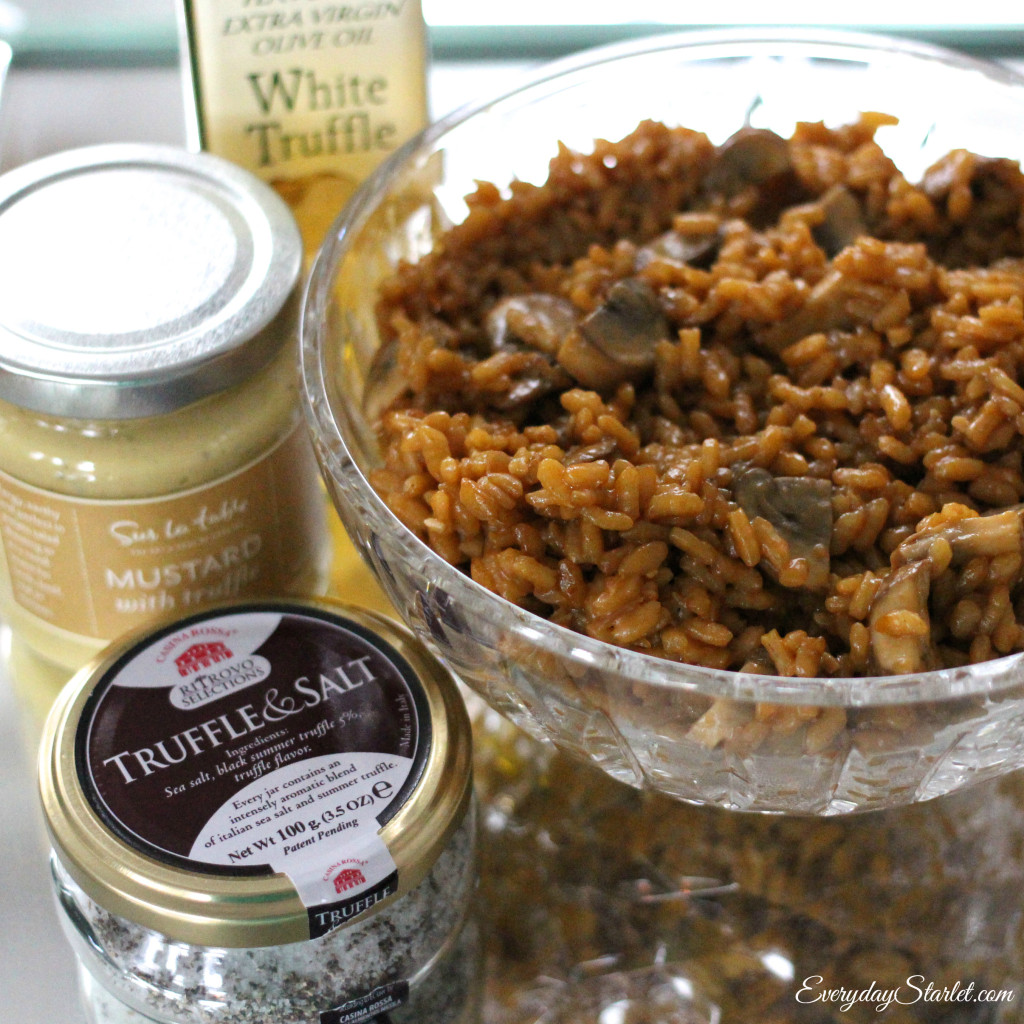 Vegan Triple Truffle Risotto
7 1/2 Cups Vegetable Stock
Olive Oil
3/4 cup finely chopped Onion
16 oz Mushrooms (I used portobello mushrooms to give it a meatier consistency)
2 Cloves of Garlic
2 1/4 Cups Arborio Rice
1 Cup White Wine (I used Chardonnay)
2 Tbsps Truffle Oil
1 Tsp Truffle Mustard
Truffle Salt & Black Pepper to taste
In a medium saucepan, bring the stock to a simmer. Cover and keep warm over low heat.
In a large pan, over medium heat, coat bottom of pan with olive oil. Add the onion and cook until translucent. Add the mushrooms and sauté until cooked, stirring frequently. Add the garlic and stir. Add the rice and stir to coat. Add the wine, truffle oil, mustard, and salt/pepper and simmer until the liquid has almost completely evaporated. Add 1/2 cup of stock and stir until almost completely absorbed. Continue cooking the rice, adding the broth 1/2 cup at a time, stirring constantly and allowing each addition of stock to absorb before adding the next. Remove from the heat and place in a serving bowl. Serve immediately and enjoy. This recipe serves 4 large portions.