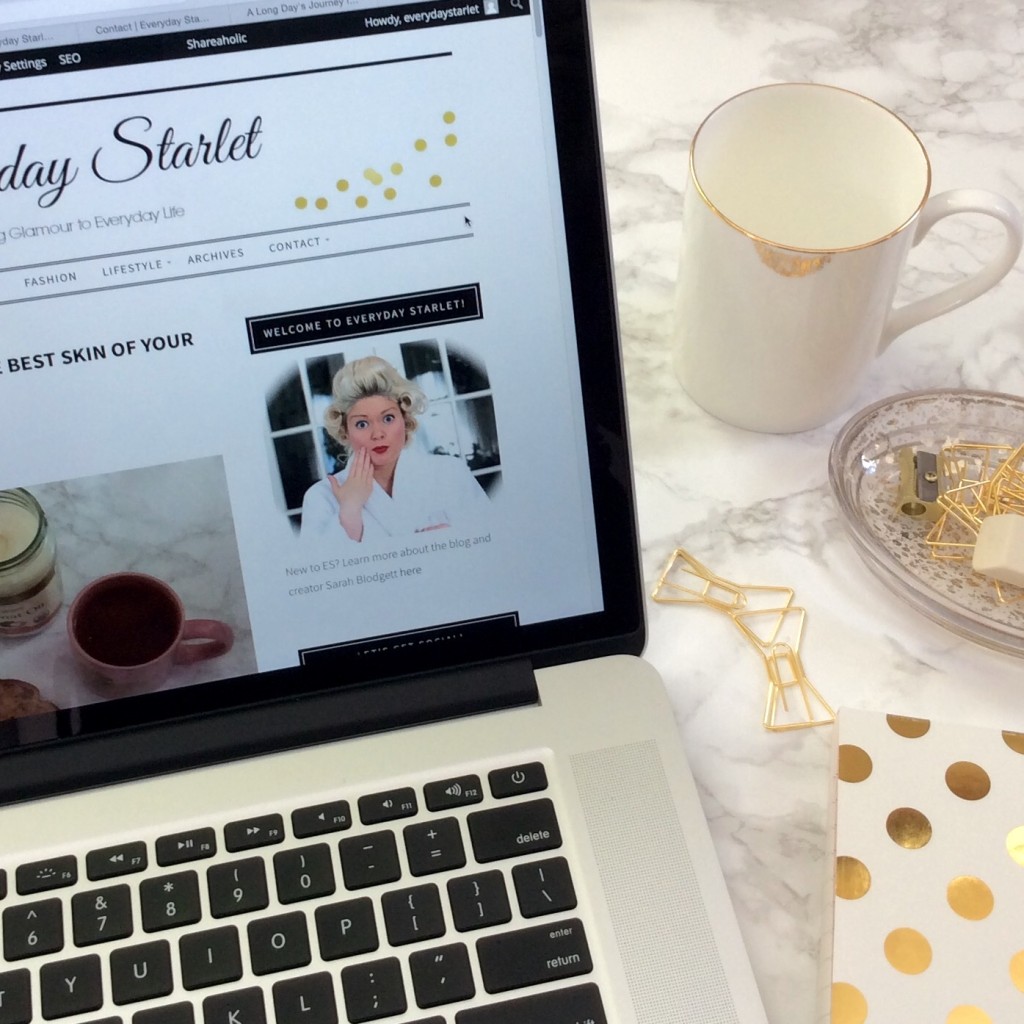 I will admit, I have been MIA from posting this week.  I had some blog housekeeping that I have been meaning to do, and unfortunately, I can't seem to do it all (despite my resemblance to a superhero… I think it's Power Girl).
A new years is the perfect time for a new look.  I have been hesitating buying a blog template because I just couldn't find the right one… and I was afraid of having problems uploading it onto my blog.  I was pleasantly surprised to find BlueChic.  They have great templates for feminine websites, and they have very clear instructions for everything you could want to do with them.
I also updated my About page, and Contact pages.  I have a lot more to come!  I'm hoping to make a media kit soon, as well as monetize ES so that I can afford to bring you even better content.  I'm hoping to be back to regular blog posts next week… but videos may take a little while to get back to a regular schedule… learning Final Cut Pro is a bit more of a challenge than I thought it would be.
Let me know what you think of the new look.  If there is anything you would like to see more (or less) of, please let me know… and if you've already made some requests… I promise, I haven't forgotten about you… I'm just a little slower with everything right now with all my new technology.