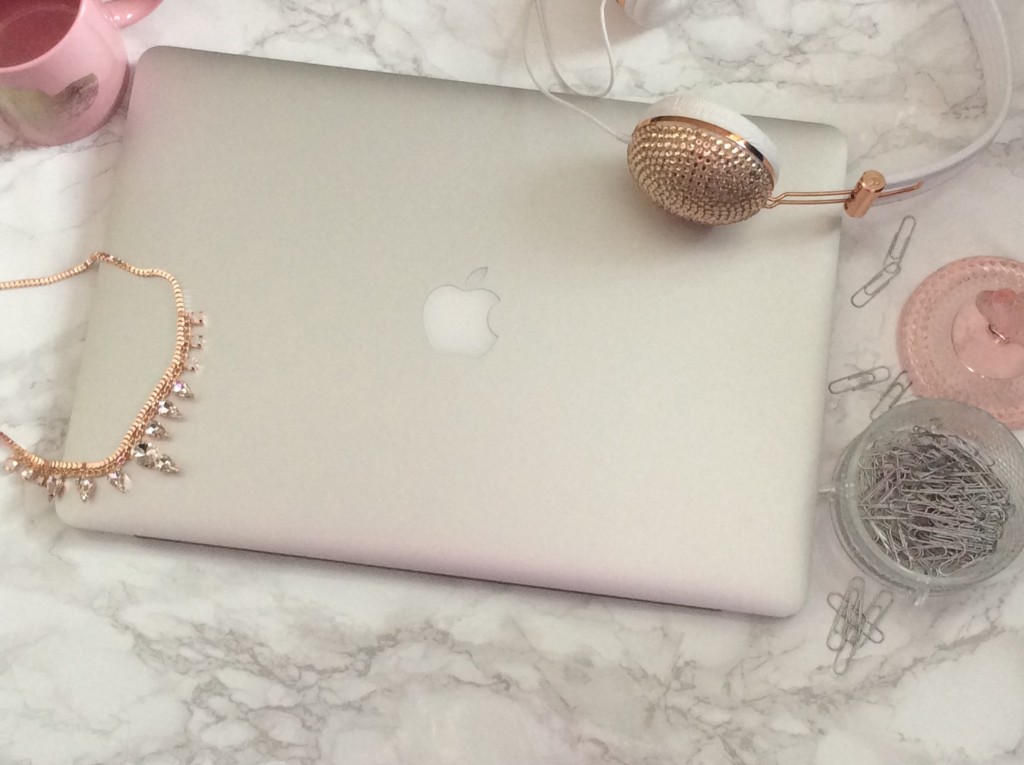 They say, when one window closes another Mac opens… okay, maybe they don't say that, I just made it up, clever huh? Anyway, I full intended to have a fabulous fashion post for you today, and start out 2015 with a sea of strong beauty, fashion, and glamour posts.  Unfortunately, life got in the way.
My laptop has been in and out, and what started as a simple noisy fan issue, turned into a mess of other stuff.  Needless to say, my pink Dell has been a great companion over the last 7 years.  I considered getting a Mac even back then.
I went to the Apple store with my own computer genius, my Dad.  He was helping me pay for it, and he had been my tech support through countless computer issues, so I needed his opinion.  After taking a basic workshop in Mac technology, my Dad (a loyal PC devotee), told me a Mac would not be his choice but he was okay will me getting one if that's what I wanted.  I was hesitant.  It was brand new territory for me, and it was a lot of money.
We decided to leave the Apple store empty handed so I could think about it.  On our way home, we drove by a Best Buy and decided to stop in.  There it was… my pink Dell.  It was like one of those moments where a light shines down from heaven and everything else in the room disappears.  I was in love, and there was no stopping me.
I asked the sales people about it.  They all said that they didn't know much about it… they all had Macs (should have been a sign, I know, but there is no reasoning with a woman in love).  They told me they only had the floor model and they could knock off 20%.  I was getting a pink computer  AND a discount.  I was sure it was fate.
It seems as though I pick my laptops like I pick my men.  I research what I want and need, and then I throw it all away the minute it see something that looks good (have you seem my boyfriend? He's adorable… lucky for me, he's also great, so it's win-win).
My Dell really did stand the test of time, but now its time for me to move on.  I'm doing so much more with photos and video, and I just needed to upgrade.  So yesterday I bought a MacBook Pro.  I am composing this post on it right now.  My posts may be a little sporadic while I learn how to use it… and it may take me a while to get my videos back to a weekly schedule.  So I hope my Starlets can bare with me during the switch.
And if any of you have made the switch from Windows to Mac and you have any advice for me, I'd love to hear it!
Kisses,
Sarah