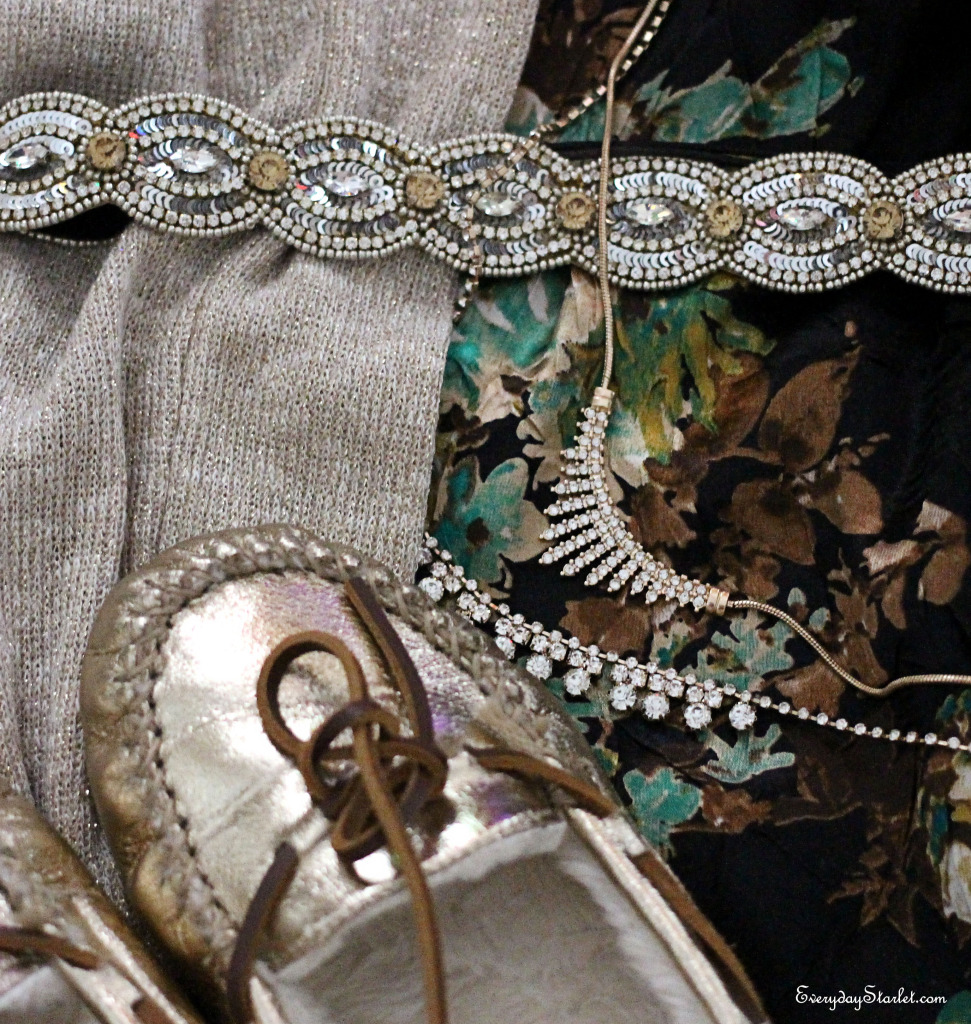 With all of the bad Christmas sweater parties and kits, it seems as if looking tacky for Christmas is actually on-trend.  Personally, I prefer subtle touches of the Holidays in my outfits.  I devised a little cheat sheet for dressing festive but not tacky for Christmas…  think of it as Chic-mas….
Pick your color palette.  I always start with a neutral: black, ivory, gold, silver, gray, etc.  Then I pick my holiday color: a shade of red, or a shade of green.  You can mix in any neutrals you would like, but stick with one holiday color.  Bonus if it's a lesser used Holiday color, like the jade green in my satin pants.  Hint: The holiday color can be in a pattern, but make it a non-holiday pattern. Like this Asian inspired print.
Choose fabrics that feel warm and luxurious.  Satins, velvets, cashmere, knits… even in neutral colors, they always make any outfit feel more special…. and keep you warm when it's chilly.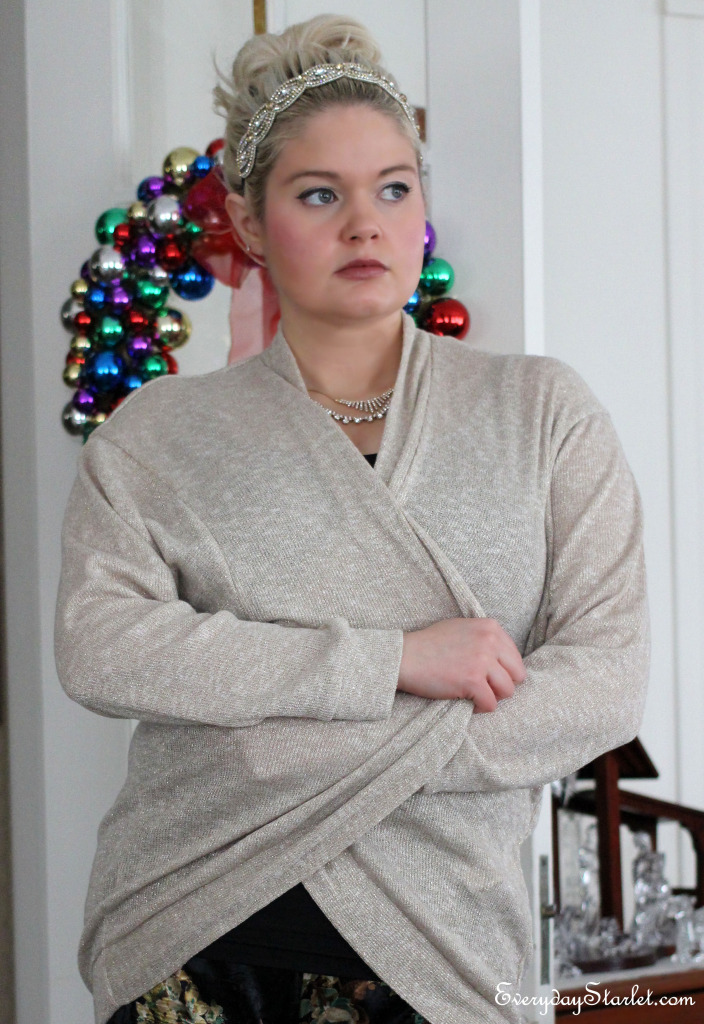 Add some sparkle.  The tree shouldn't be the only thing getting decorated this time of year.  If you followed my advice and kept your outfit and colors simple, then you can do a little extra with your accessories.  Like a sparkly headband, or, my new favorite look, layering necklaces.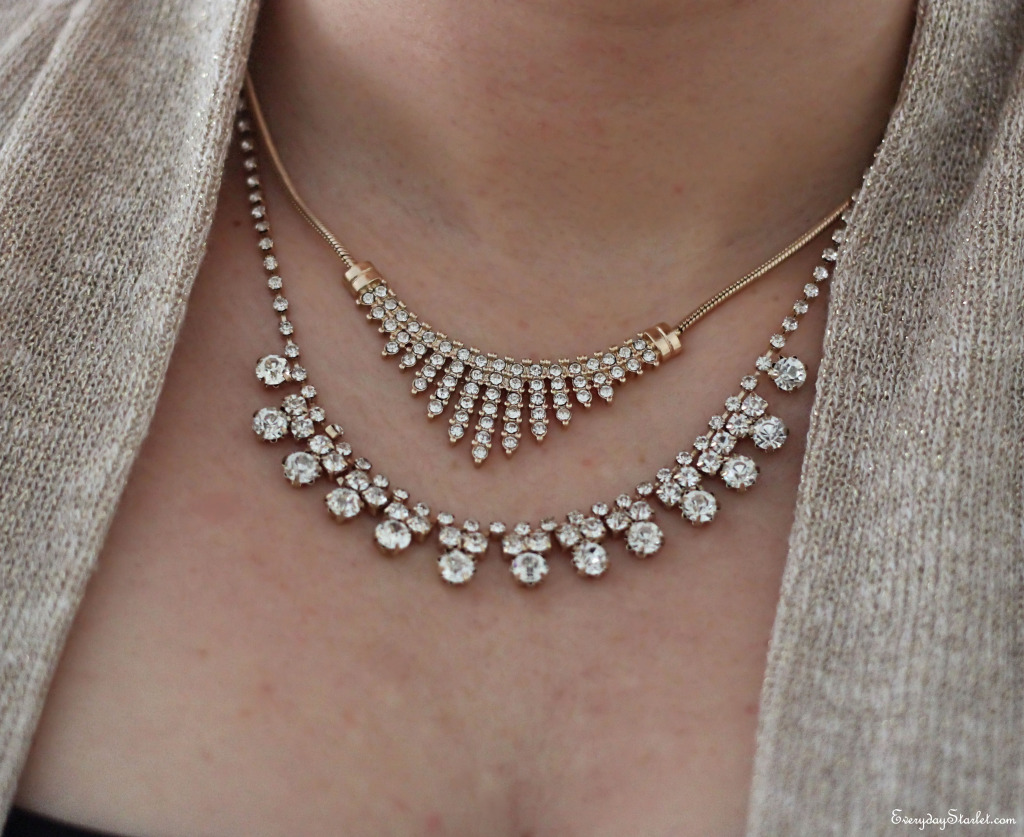 Keep one element of your look casual.  The best way to avoid looking over-styled, is to keep one thing a little more casual.  Of course, I don't mean wearing sneakers and sweatpants to a party… but I kept my hair in a messy bun to contrast the sparkly headband.  You could also mix things up with some loafers with your party dress instead of the expected pumps, or a basic tee with a glamorous skirt.  The options are endless.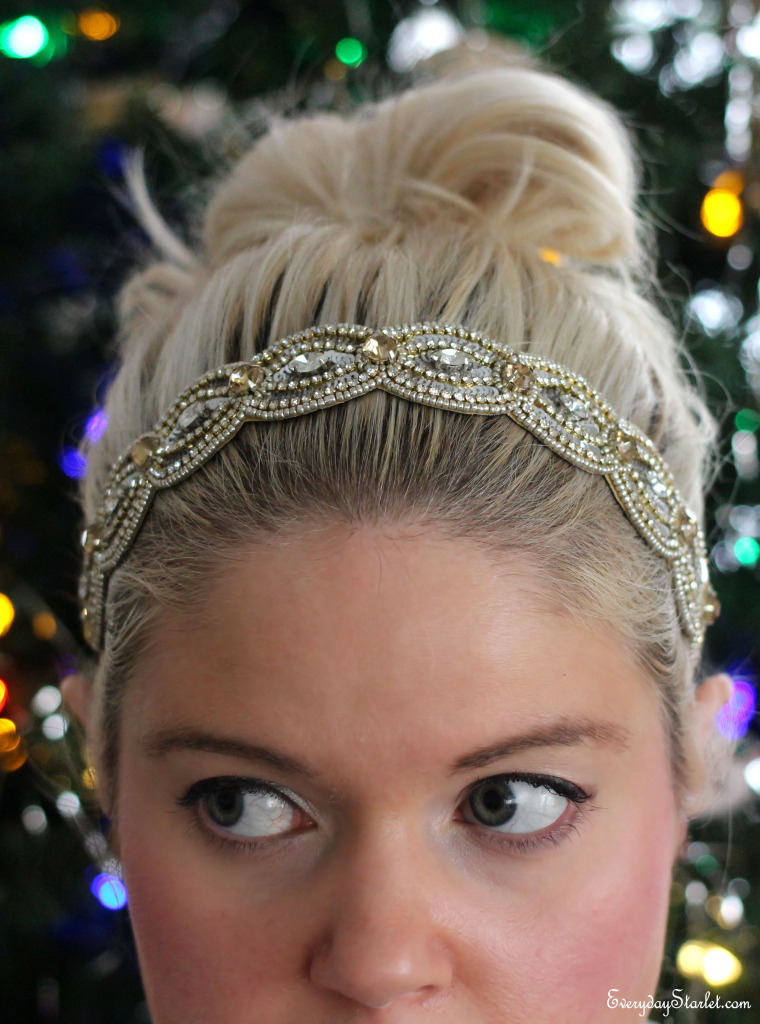 Don't forget your face.  There are so many options for holiday makeup.  This time of year practically screams for metallic eye shadows, in gold or silver.  And a red lip is the obvious choice, but if you're going all out on your eyes, a neutral lip is always a good bet… and will stand out in a sea of crimson pouts.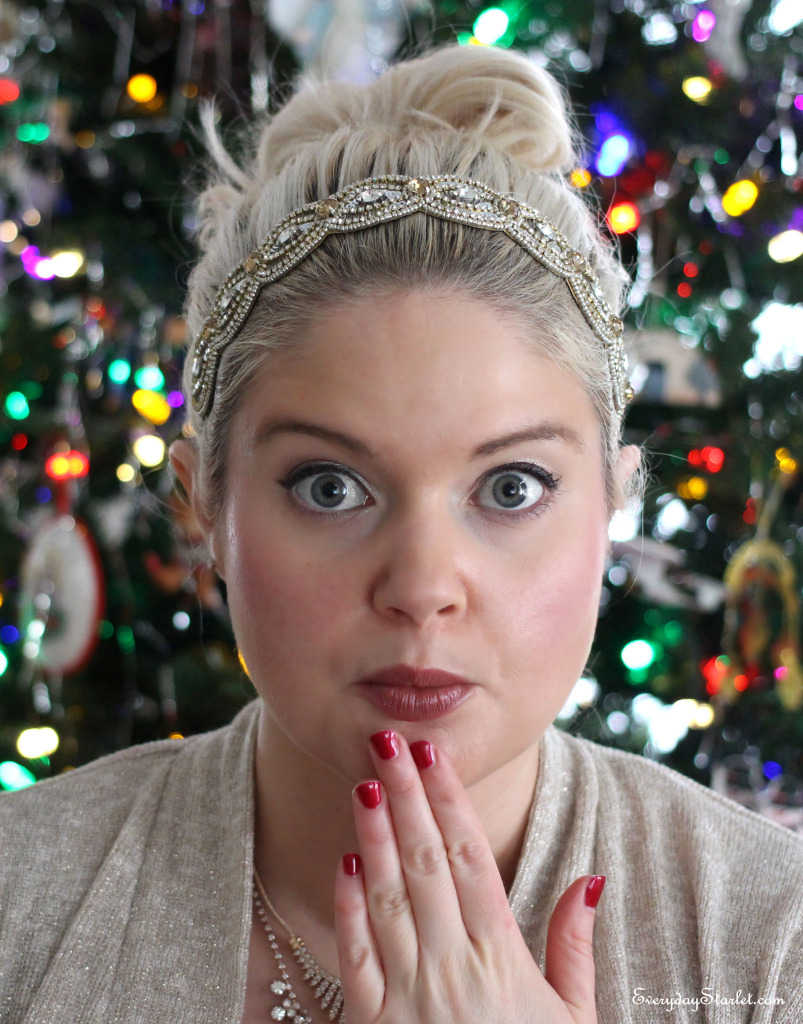 Sweater, Pants, Slippers, Necklaces by Forever 21//Headband by Pink Pewter
Happy Holiday Dressing!
Kisses
Sarah
Feel free to comment/like/share with all of your fabulous friends
And don't forget to sign up for the Everyday Starlet mailing list…
LIKE Everyday Starlet on Facebook, Subscribe to the YouTube Channel…
…and Follow ES on Twitter, Pinterest, and Instagram