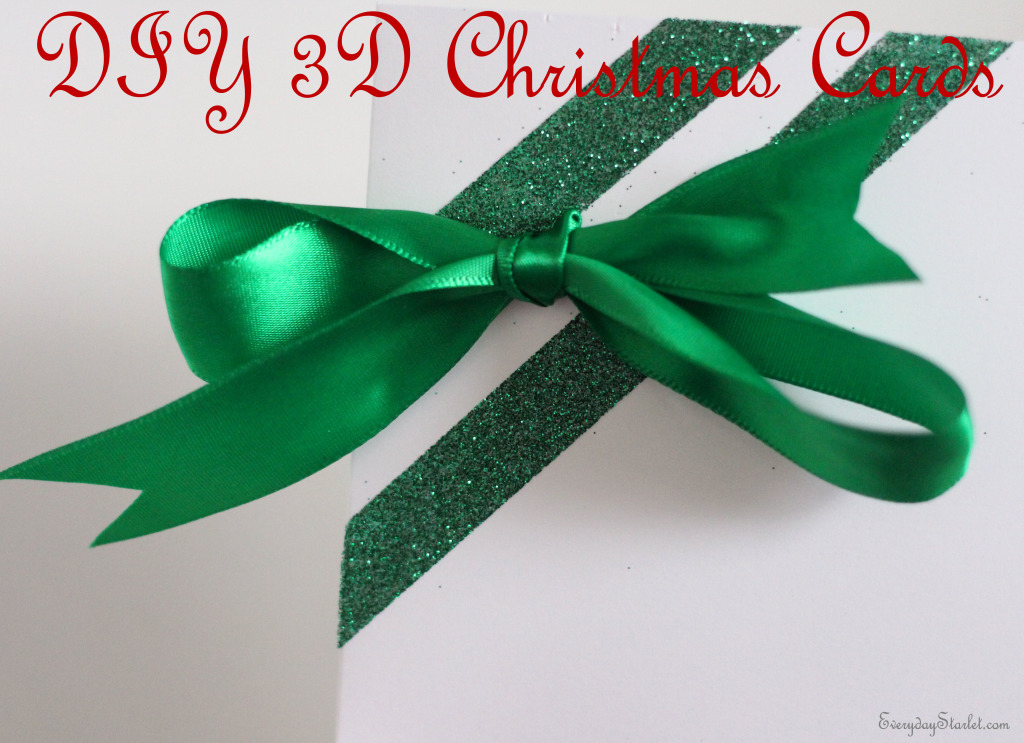 Truth be told, I don't really send a lot of Christmas cards.  I have a few people in my life that I give a gift with a card, and a few friends who I mail cards to.  But overall, it just doesn't seem like enough people to justify buying a pack of cards.  So a few years ago I started making my own cards.  I like to keep it simple because this time of the year is stressful enough.  I got the idea for these from a Boston Bloggers event I went too.  Kate from DomestiKated Life showed us how to make gift tags with stripes made from double sided tape and glitter.  I was playing around with the idea and I came up with this cute 3D card.  It's so versatile, you can make them in any color with any size/material ribbon.  I chose green because I think it's an underrated Holiday color.  Red gets center stage, and it has Valentines Day too.  I wanted to give green some attention.  Here's how I made mine…
Here is what you'll need…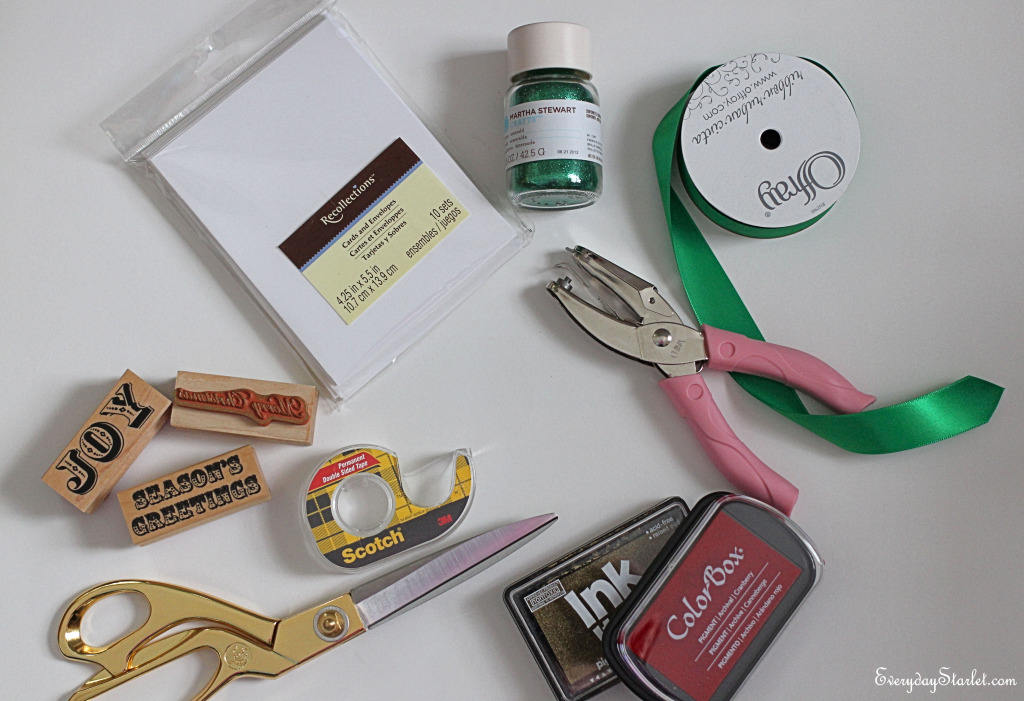 First, I put double sided tape where I wanted my stripes, and trimmed off the edges.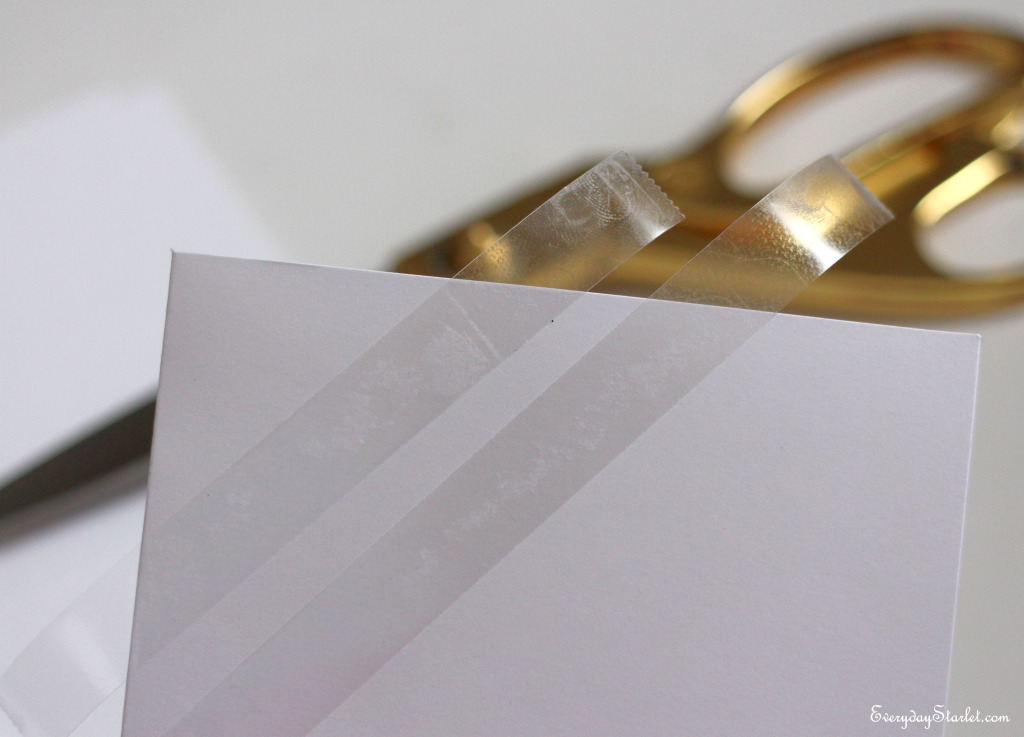 Then I sprinkle glitter on the tape and shake it off.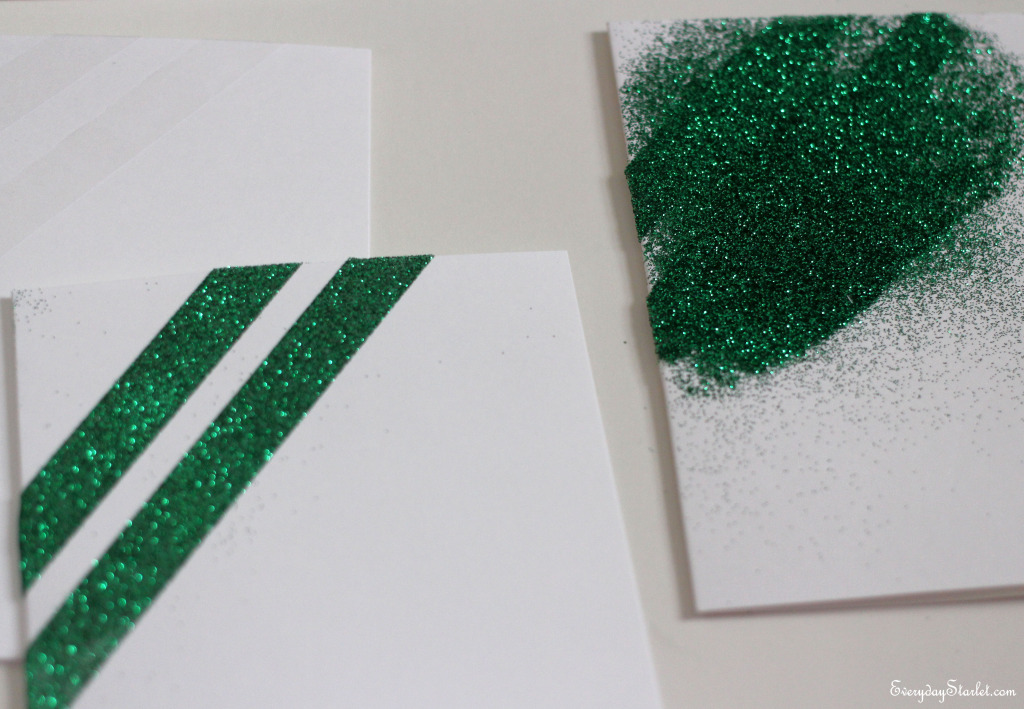 Next, I punched holes in between the tape.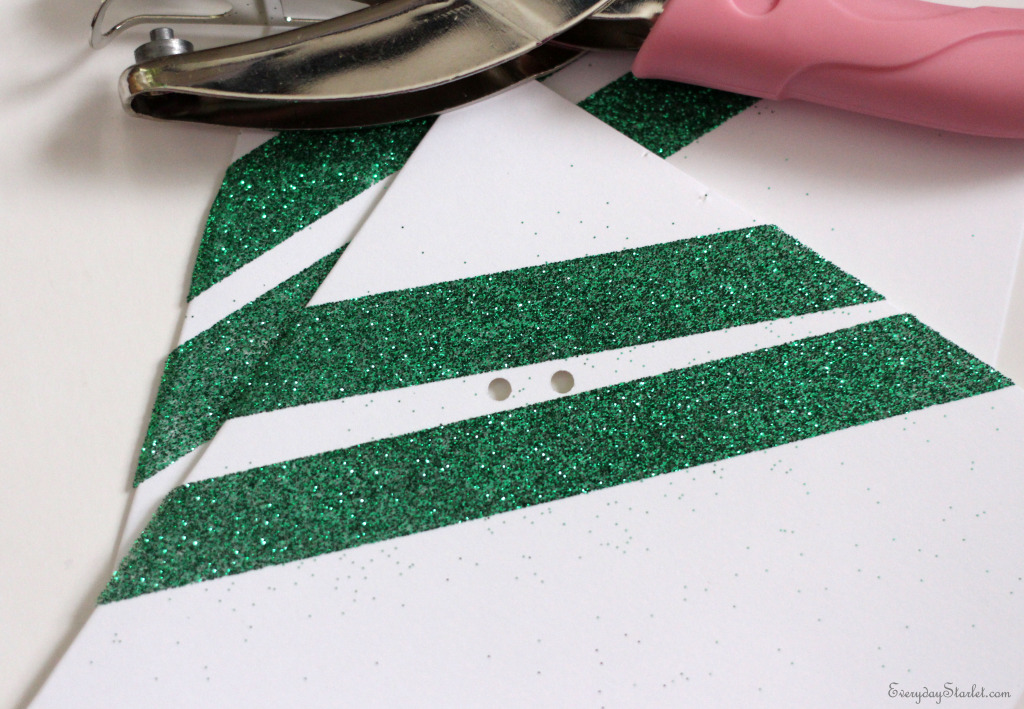 Then I carefully treaded the ribbon into the holes.  Note: be very careful, the holes will tear easily. I found cutting the ribbon into points and rolling it into a thin point worked for me… but you could also use smaller ribbon.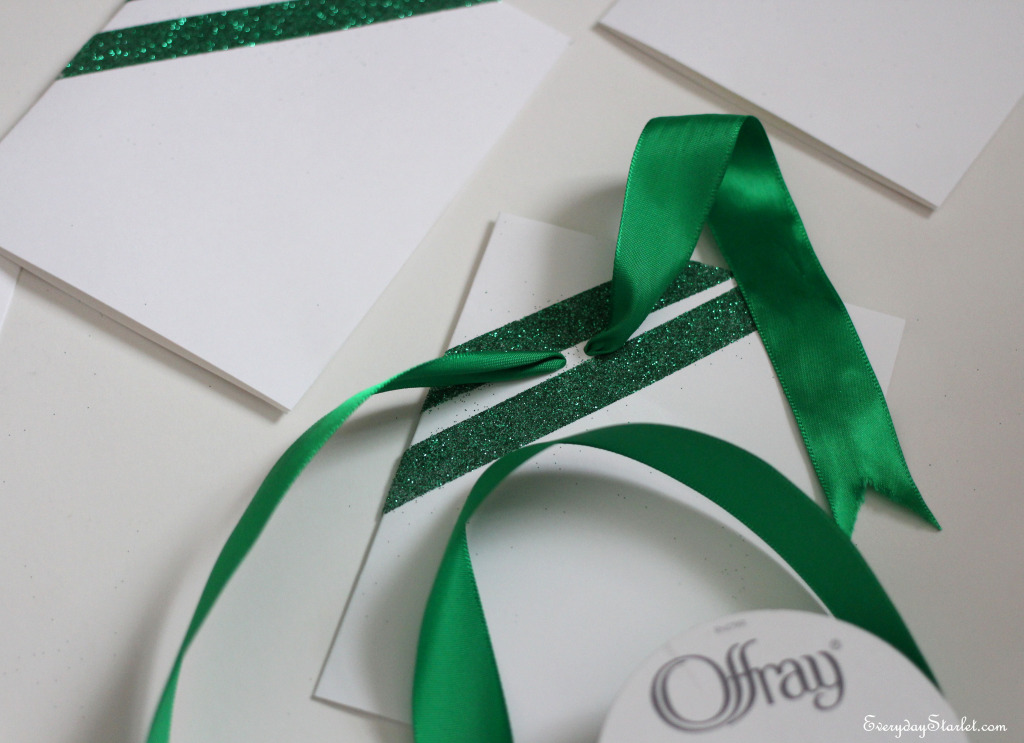 Tie the ribbon into a bow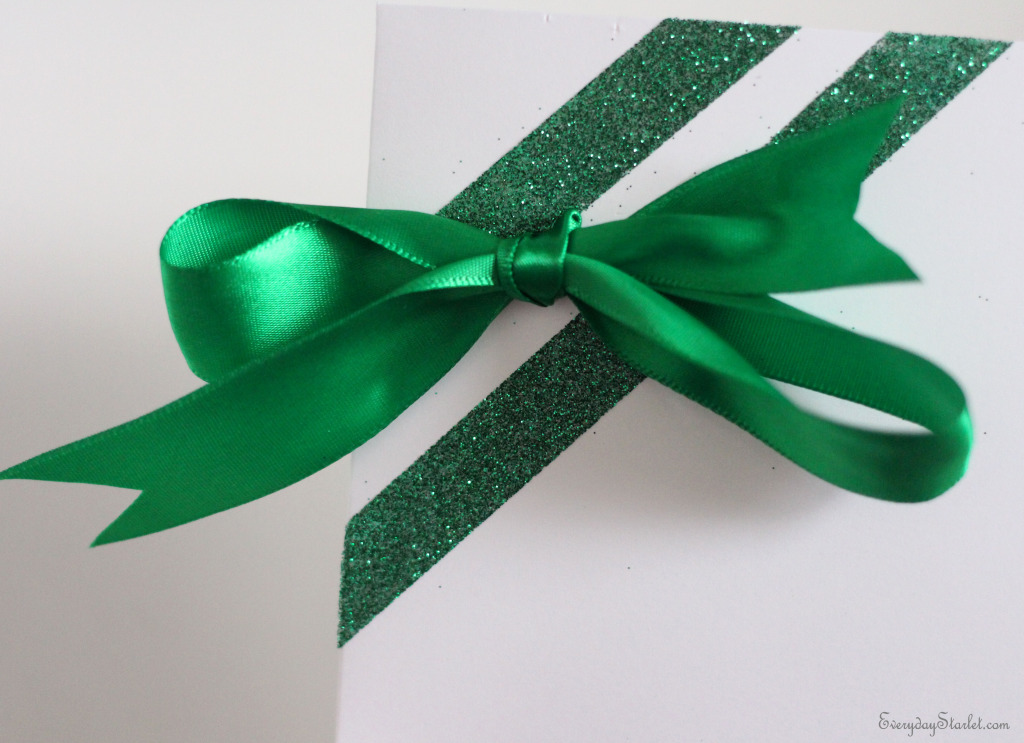 Then you can put whatever you want on the inside.  I used rubber stamps….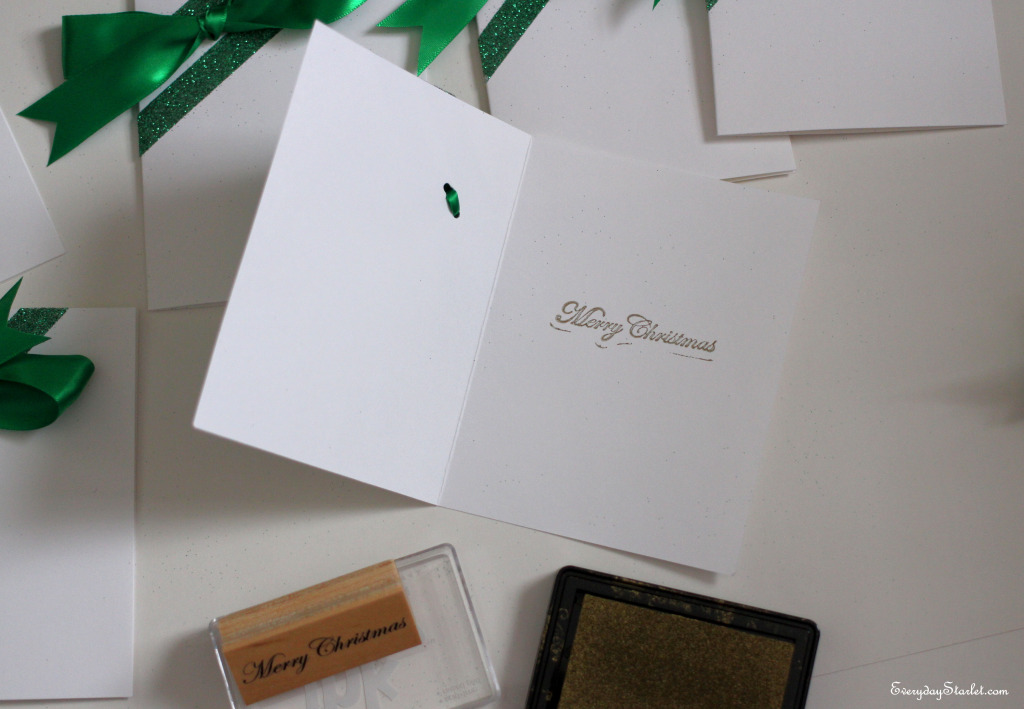 … and I added a red lip print stamp on the back for that Starlet touch.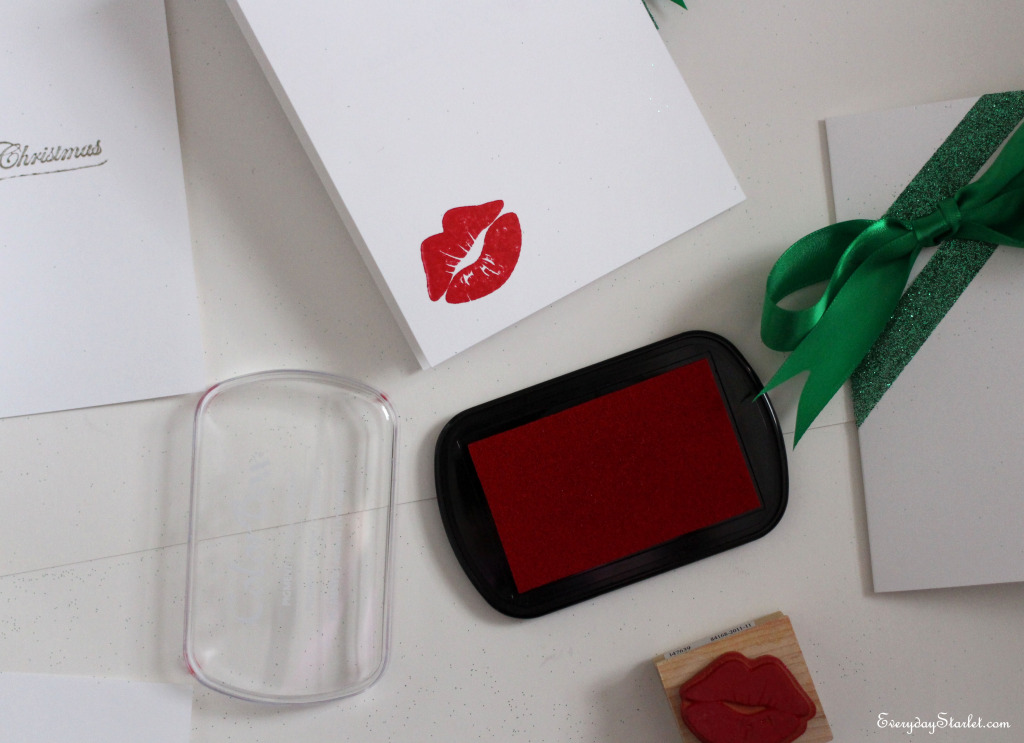 Note: The bigger the ribbon, the harder it will be to put in the envelope.  But I used a pretty big ribbon and mine fits fine.
Kisses
Sarah
Feel free to comment/like/share with all of your fabulous friends
And don't forget to sign up for the Everyday Starlet mailing list…
LIKE Everyday Starlet on Facebook, Subscribe to the YouTube Channel…
…and Follow ES on Twitter, Pinterest, and Instagram