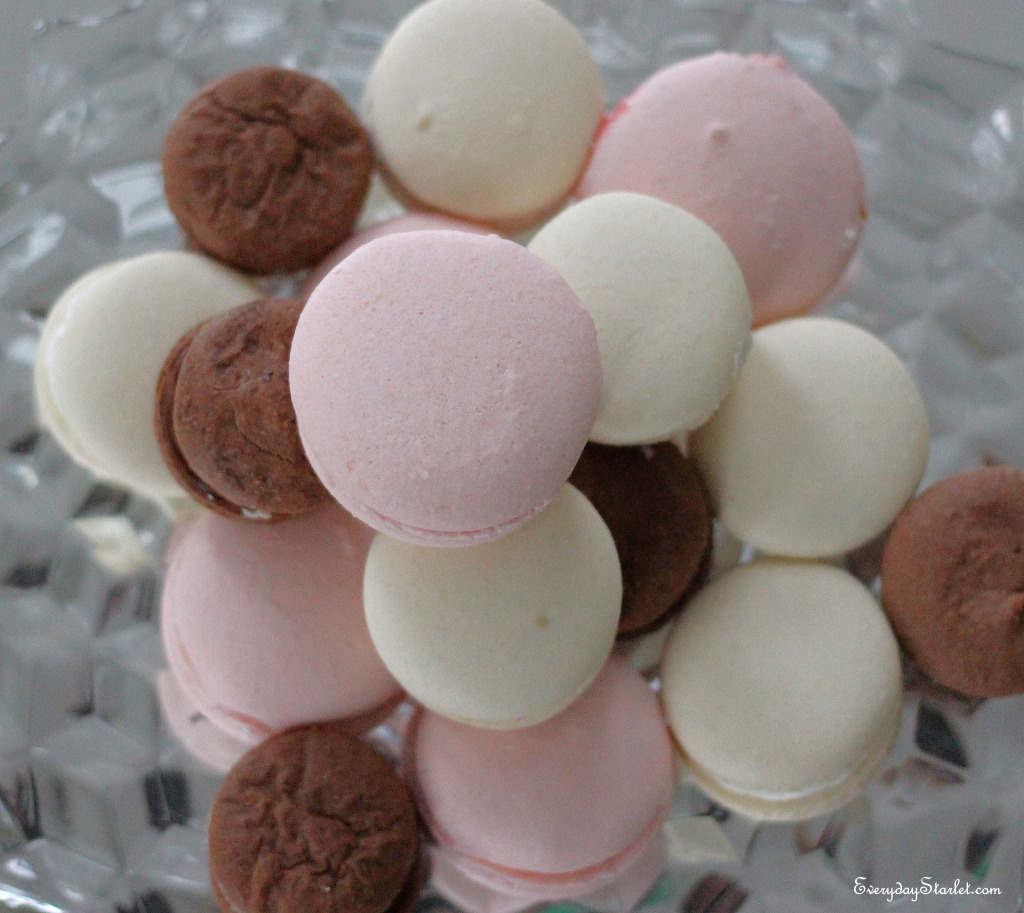 If you happen to have a birthday in December, then you know what I mean when I say, it's easy for us to get forgotten.  With all the holiday hoopla, people just don't want to think about anything else.  In my case, my birthday is Dec 7th, which, for those who know their history, is Pearl Harbor Day… a day that will live in infamy.  When I was in school, other kids got candy and cupcakes on there birthdays… I got historic videos about the attack on Pearl Harbor (kids today with Sept 11th birthdays know what I'm talking about).  Plus, living in New England, while summer birthday kids got pool parties, the only thing I could hope for is a birthday snow day so I could get a break from watching war documentaries all day.
Luckily, now that I'm a grown up, I can choose how I spend my birthday (which for the last few years has been on stage performing in a holiday play).  So I wanted to share a few pics from my birthday this past weekend… not to brag or show off, but to honor those with Dec Birthdays who get forgotten…
I celebrated with French Macarons from the Crown Bakery (instead of Birthday cake)… and a classic champagne cocktail (stay tuned for recipe later this month!)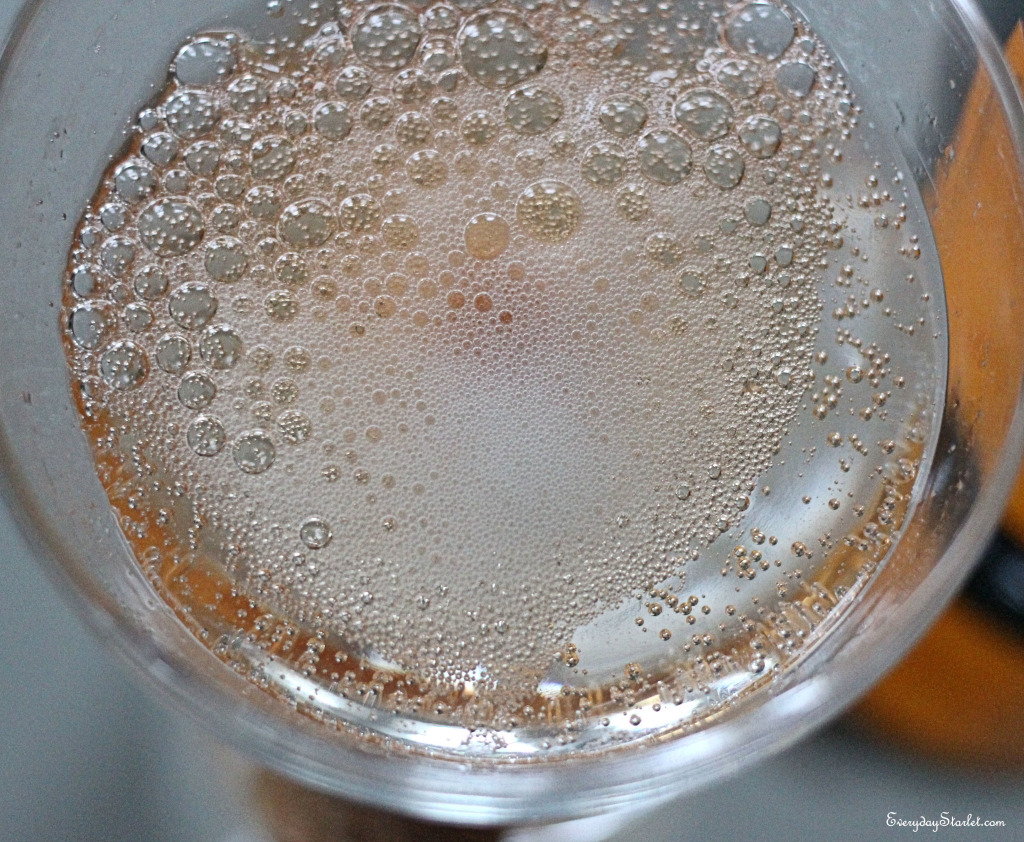 An early Birthday gift from Sephora….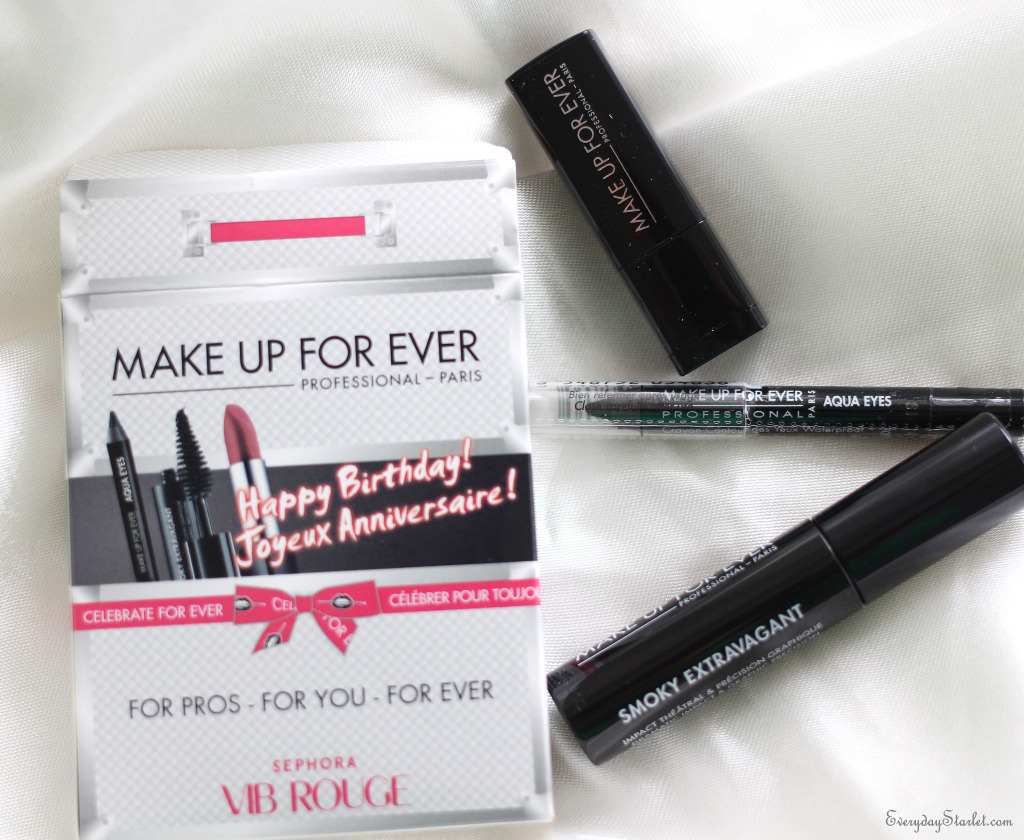 A B-Day gift to myself… a custom necklace from Trust jewelry….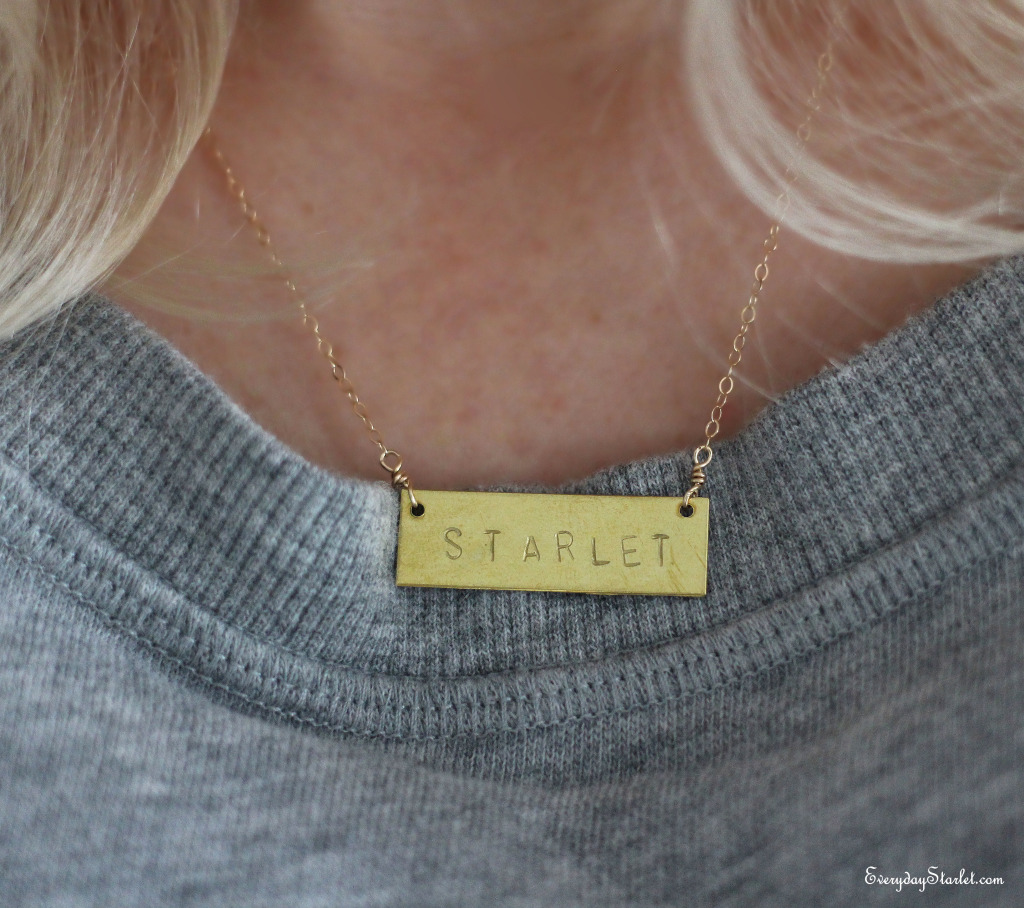 A gift from my dear friend Karen… now I know what the North Pole smells like… spoiler alert: it smells a lot like candy canes….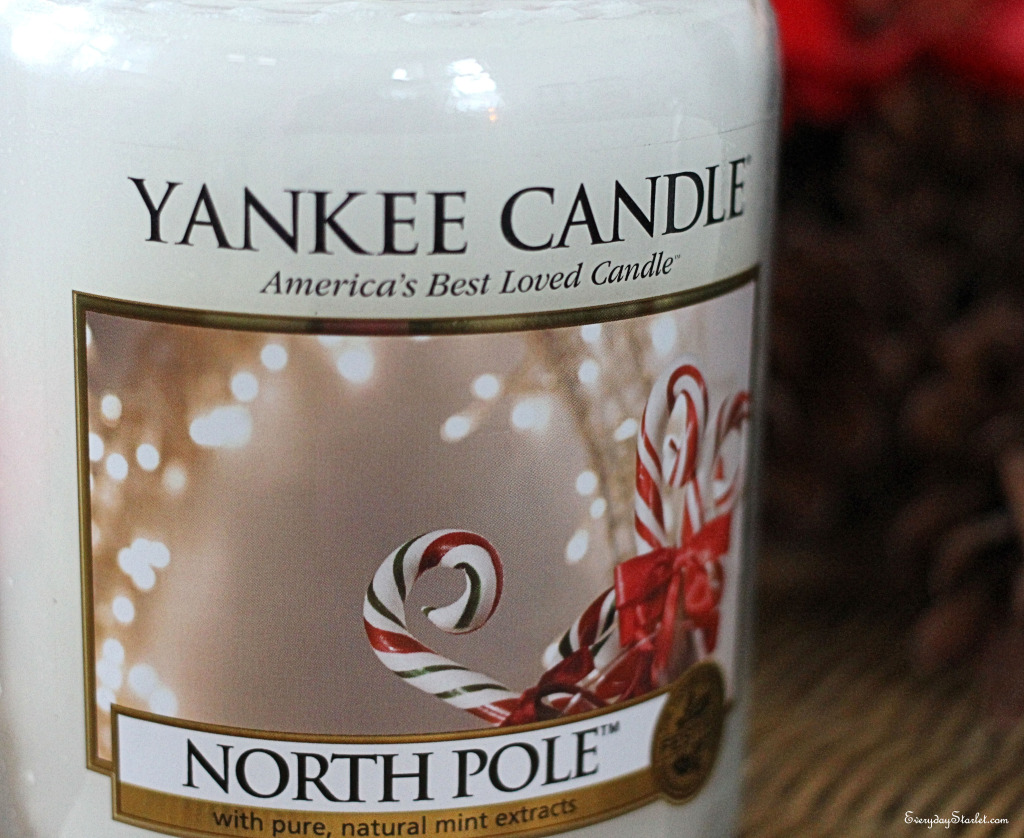 Flowers from my boyfriend's parents….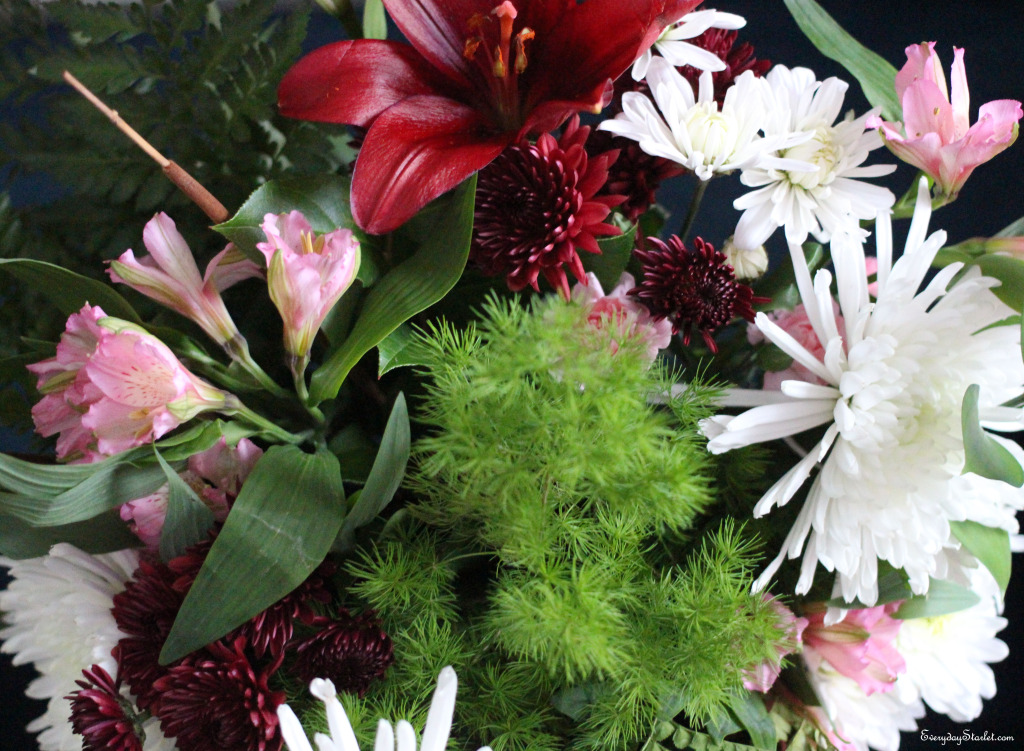 My BF, PET, knows how much I love humor books, so he gave me these from two of our favorite comedians…. Note: Everyday Starlet, Marilyn Monroe cherished gifts of books more than any other gift… she felt it showed that a man cared about her mind as well as her looks….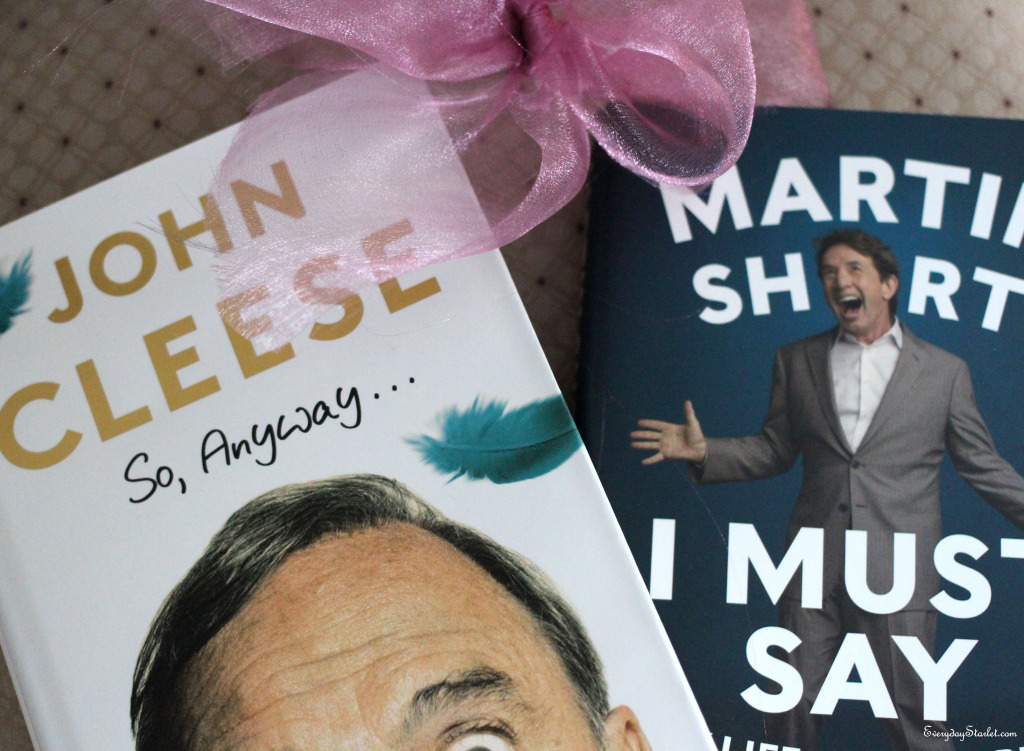 Dinner was a truffle risotto that was amazing…. recipe coming soon, so stay tuned….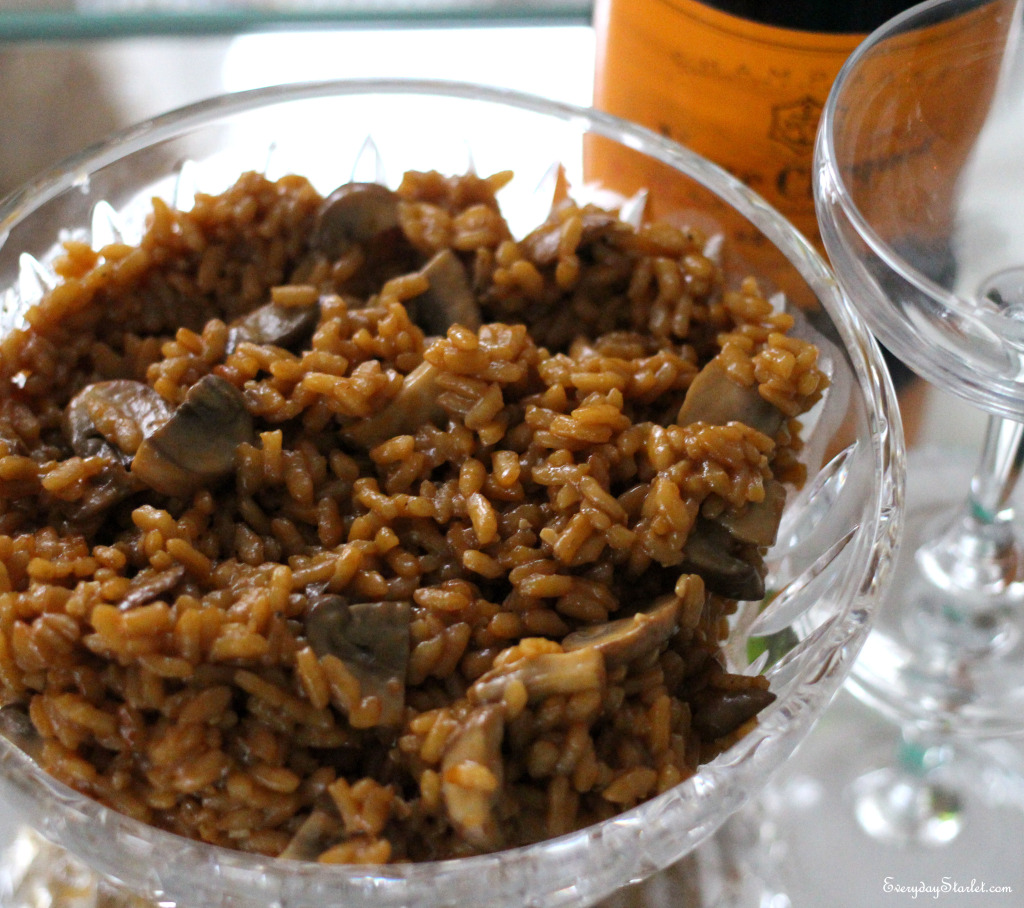 With gifts like Flowerbomb, Chloe, Kate Spade, and some rhinestone headphones… is there any doubt this was a girly birthday…..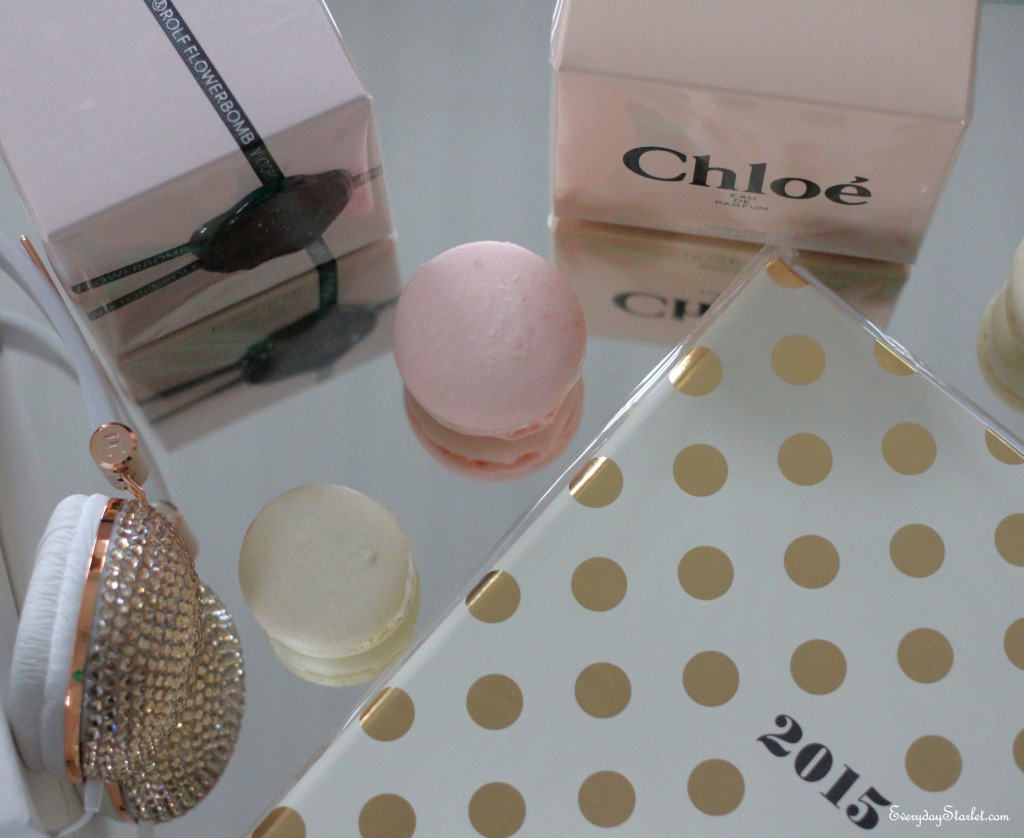 If you have a Dec birthday, post a comment, you deserve some attention… and if you don't, find someone who does and give them some birthday love!
Kisses
Sarah
Feel free to comment/like/share with all of your fabulous friends
And don't forget to sign up for the Everyday Starlet mailing list…
LIKE Everyday Starlet on Facebook, Subscribe to the YouTube Channel…
…and Follow ES on Twitter, Pinterest, and Instagram