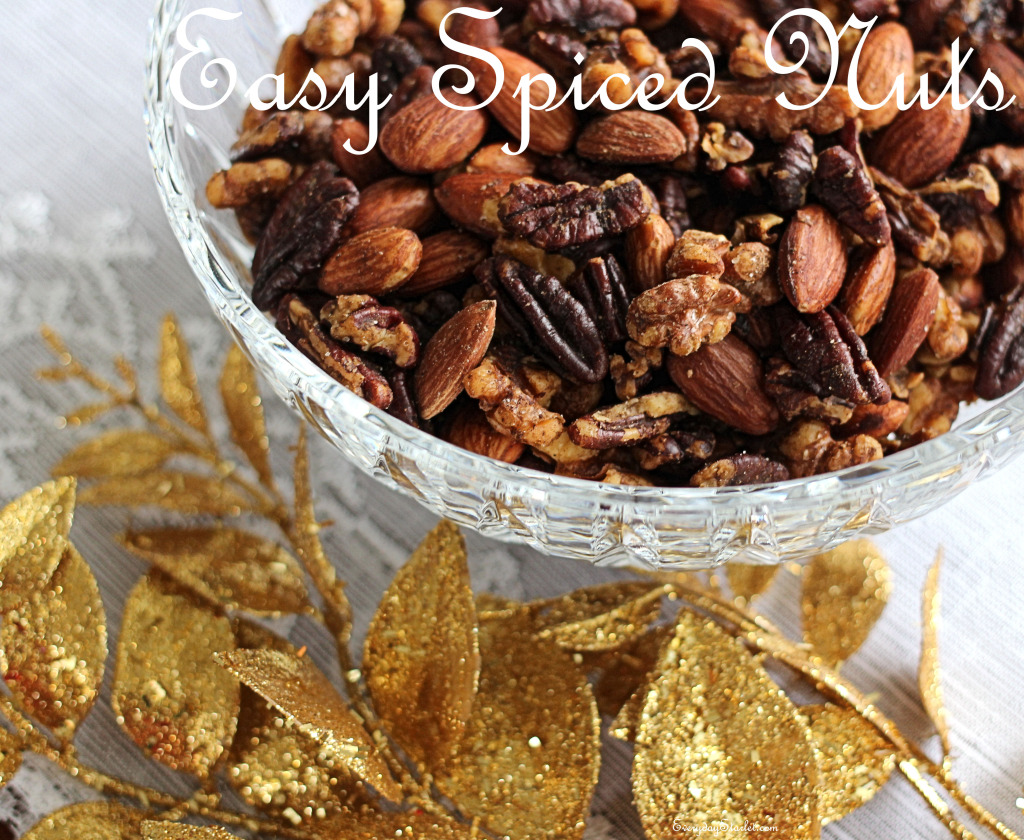 Holiday season is quickly approaching, and that means spending more time with friends and family.  Some gatherings are planned well in advance, but some end up as last minute affairs.  So it's always great this time of year to have a few quick and easy recipes for impromptu company.  These spiced nuts fit the bill.  The ingredients have a long shelf life so they are easy to have on hand, and they're super easy but obviously homemade, so you guests will feel special.  They have a kick but are not too spicy (you never know if your guests have a sensitive palate or not)… but you can experiment with other spices if you prefer (and any type of nuts you like as well).  The 5 spice powder has a very Fall/Holiday scent so it will make your house smell fabulous as well. 
Spiced Nuts
3 cups of your favorite nuts
2 Tsp. 5 Spice Powder
1/2 Tsp. Sea Salt
2 Tbsp. Olive Oil
Simply mix all if the ingredients together in a bowl (I will be honest, I eyeball all the amounts, so use your judgment… it's hard to go wrong).  Then lay out on a cookie sheet and bake in the oven until the nuts are toasted…. keep a very close eye on them as they can burn easily.  Let cool, place in a glamorous bowl, and enjoy!
Kisses
Sarah
Feel free to comment/like/share with all of your fabulous friends
And don't forget to sign up for the Everyday Starlet mailing list…
LIKE Everyday Starlet on Facebook, Subscribe to the YouTube Channel…
…and Follow ES on Twitter, Pinterest, and Instagram