Nail polish is such a great way to experiment with your look.  It's not permanent and can easily be changed with your mood.  That's why it's important for Everyday Starlet's to have a nail polish wardrobe made up of all your color essentials….
Basics
These are the colors that are timeless, go-with-everything colors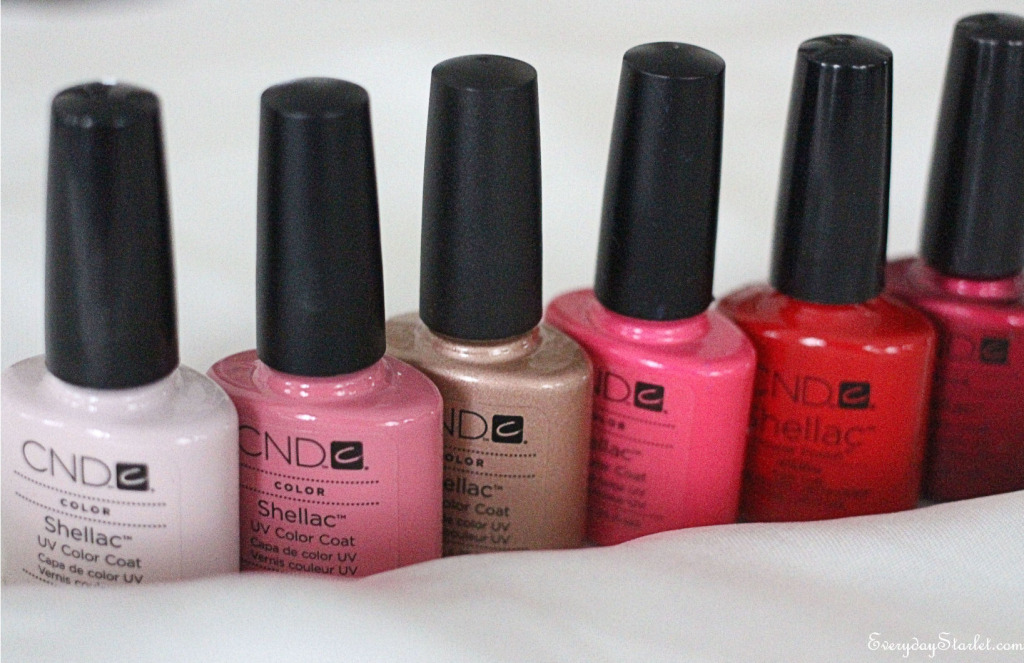 Nude
Rose
Gold
Hot Pink
Bright Red
Dark Red
Brights
These are fun colors that are not neutrals, but never go out of style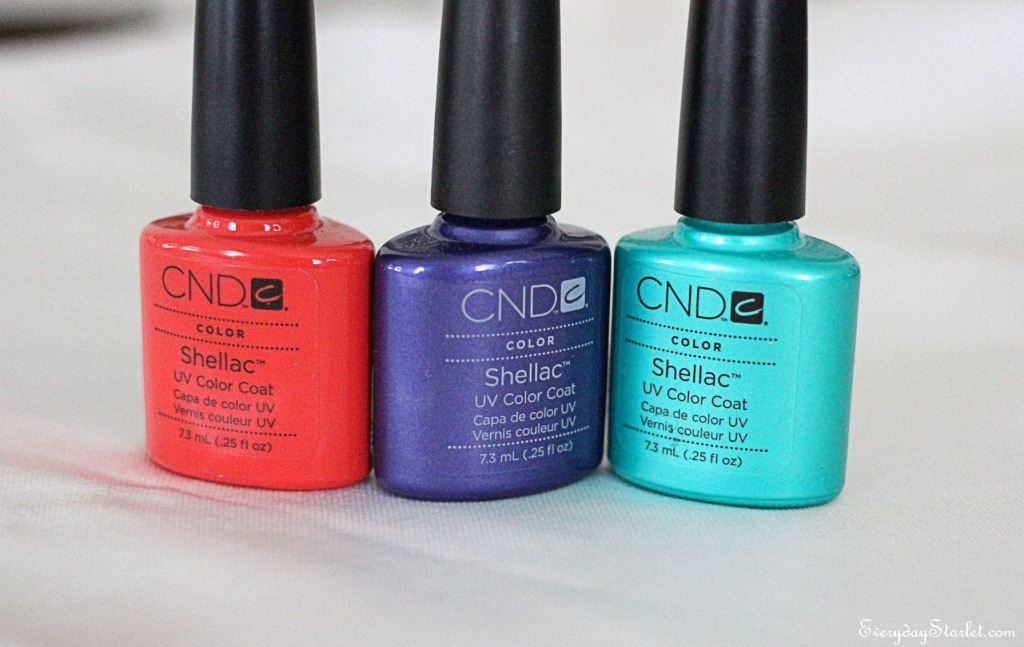 Orange/Coral
Purple
Peacock Green
Trends
Starlets do not blindly follow trends, but nail polish is the best place to experiment.  These are the hot colors for Fall 2014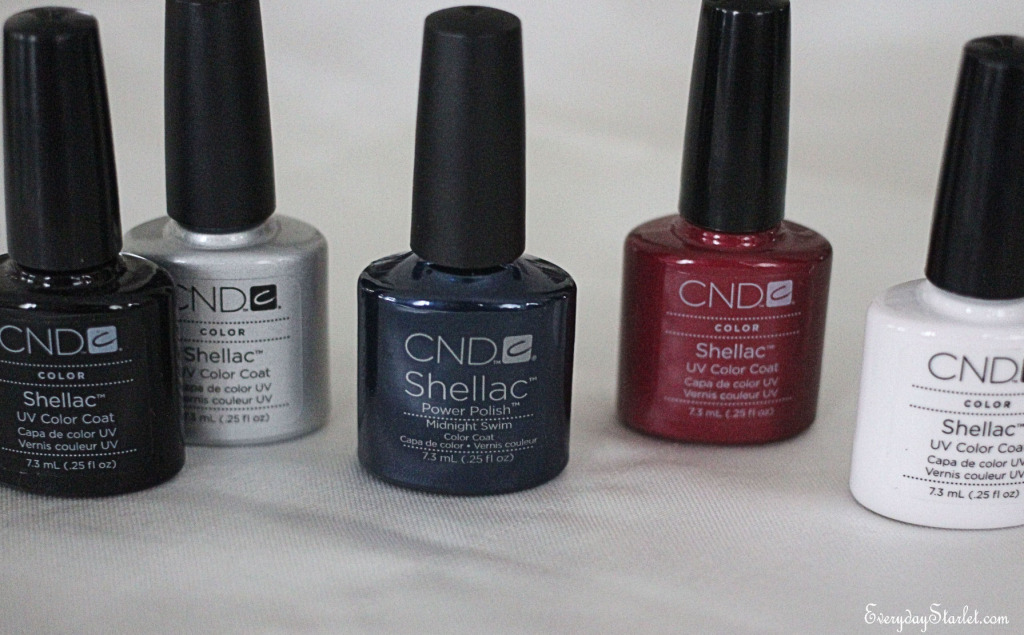 Black
Silver- can be layered with the black for a gun metal color
Navy
Wine
White- very 60's mod
All polishes are CND Shellac polishes, but you can pick your favorite brand.
Kisses,
Sarah
Feel free to comment/like/share with all of your fabulous friends
And don't forget to sign up for the Everyday Starlet mailing list…
LIKE Everyday Starlet on Facebook, Subscribe to the YouTube Channel…
…and Follow ES on Twitter, Pinterest, and Instagram