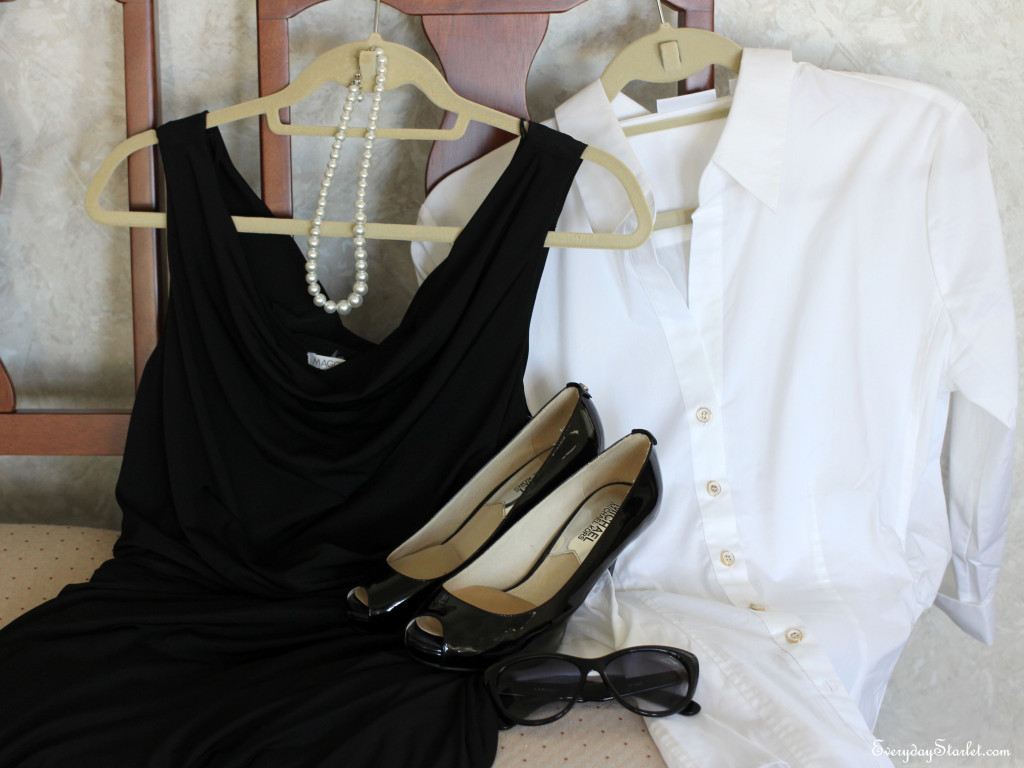 It's week 2 of our Starlet closet makeover.  Last week we cleaned and sorted all of our clothes.  This week we take inventory and stock up on basics.  Now a lot of people will tell you exactly what you need for basics in your wardrobe, I believe that your basics are more personal than that.  Which brings me to…
Step 1: Be realistic about your lifestyle
Take a look at your life and your schedule.  What do you do for work?  What are your hobbies?  If, for example, you're a fitness instructor who spends her free time mountain climbing, you're probably only going to need one or two business style dresses or suits for rare occasions.  However, if you work in an office and spend your free time socializing and networking at hot spots, you probably need several suits in different colors and styles and only a few casual outfits for the gym.  See where I'm going with this?
Now there are exceptions.  You obviously want to dress for your life, but you also want to have some clothes for the life you want.  It's like the old saying, "dress for the job you want, not the job you have."  If you dream of elegant dinner parties, but you spend your time running after kids all day, then the majority of your closet should be fabulous but comfortable clothes (they should be both, no sloppy outfits for a Starlet), and you can add one or two dressy pieces to inspire you.  Who knows… if you love an outfit enough, you'll probably figure out a way to wear it.
Step 2:  Make a list of what you need.
I have some lists of Starlet basics for clothing, accessories, undergarments, outerwear, and fitness to inspire you.
Step 3: Cross off that list what you already have.
Now you're armed with a list of basics.  So when you go shopping (more on that in a later post) you won't just end up buying more of what you already have, and you can focus on what you still need to complete your fabulous Starlet Wardrobe.
Kisses
Sarah
Feel free to comment/like/share with all of your fabulous friends
And don't forget to sign up for the Everyday Starlet mailing list…
LIKE Everyday Starlet on Facebook, Subscribe to the YouTube Channel…
…and Follow ES on Twitter, Pinterest, and Instagram