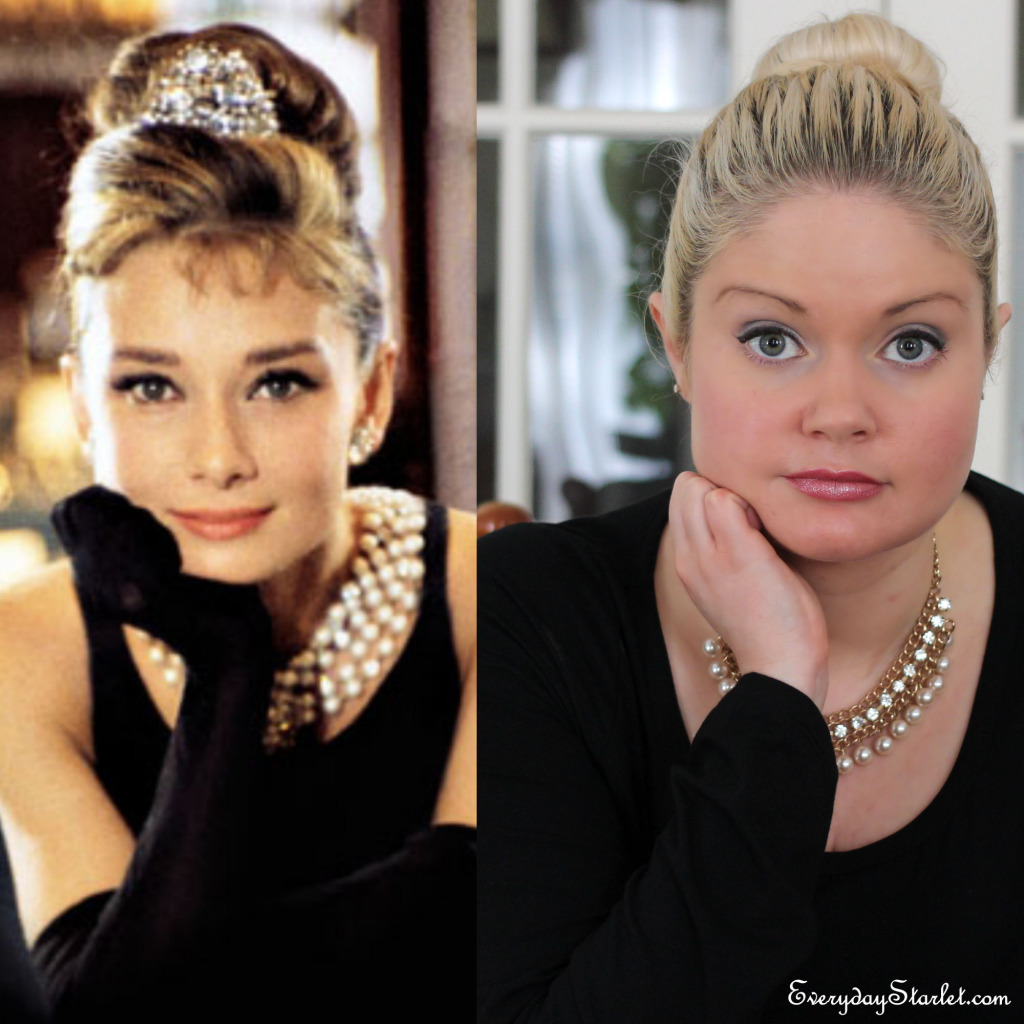 One of my favorite films of all time is Breakfast at Tiffany's.  It really changed the face of fashion, putting the Little Black Dress (or LBD for you fashionistas) on the map.  I took an modern LBD from Express and added a Forever 21 necklace, and a bun, and made a modern, updated look for today's Holly Golightly….
Kisses
Sarah
Feel free to comment/like/share with all of your fabulous friends
And don't forget to sign up for the Everyday Starlet mailing list…
LIKE Everyday Starlet on Facebook, Subscribe to the YouTube Channel…
…and Follow ES on Twitter, Pinterest, and Instagram
Thank you so much to Everything Audrey for awarding me as one of the Best Dressed as Holly Golightly!