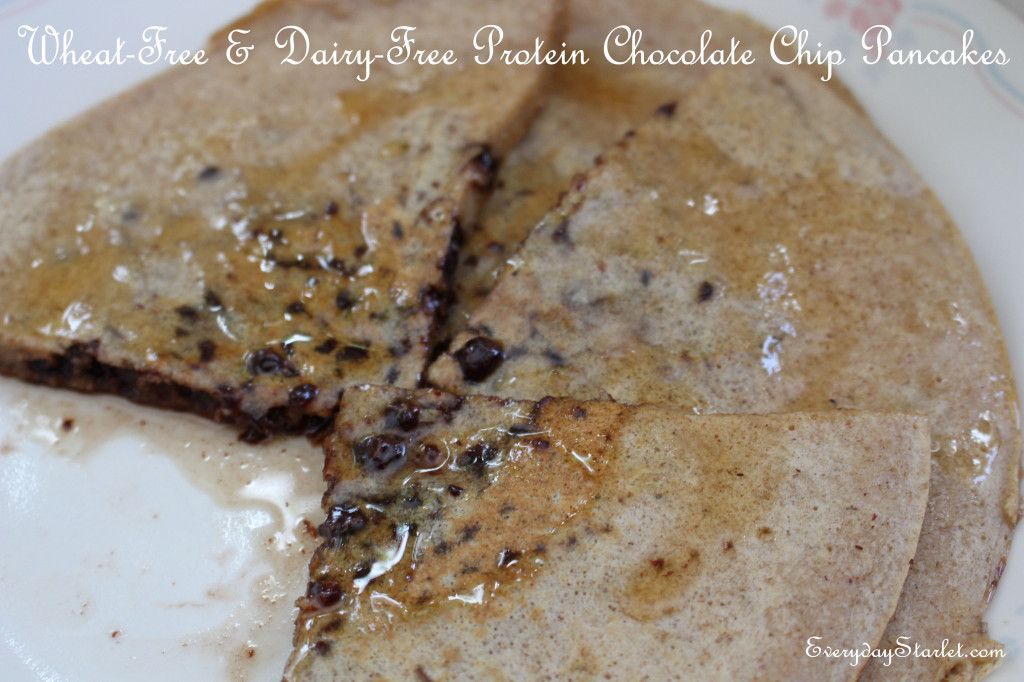 I'm always on a quest to get more protein in my diet.  I'm a carb addict, so the idea of disguising protein as a carb is definitely appealing.  I have tried flourless pancakes a few different ways, but I've found this recipe seems to be the most appealing to me, and its wheat and dairy free (note: if you are avoiding Gluten, check your Oatmeal and Vanilla to make sure it is Gluten Free, and if you are avoiding dairy, check your chocolate chips or omit them altogether).  They are not as light and fluffy as regular pancakes, but I feel so healthy after I eat these that it makes up for it.  They have become my go-to post workout snack.  I sometimes skip the chocolate chips… and I have also tried these with blueberries and they are just as yummy.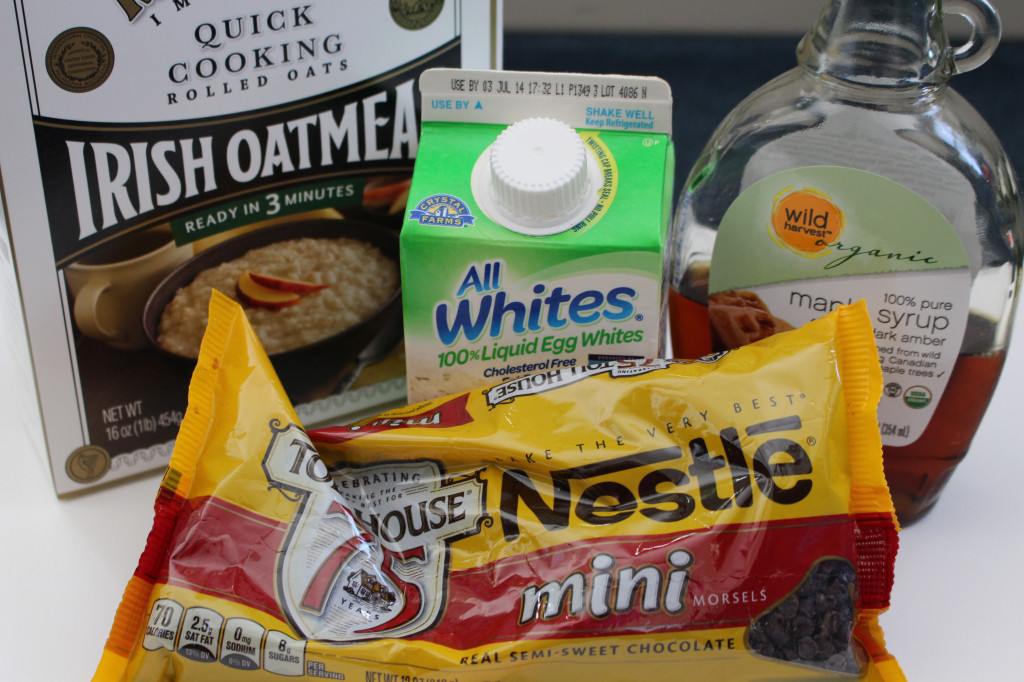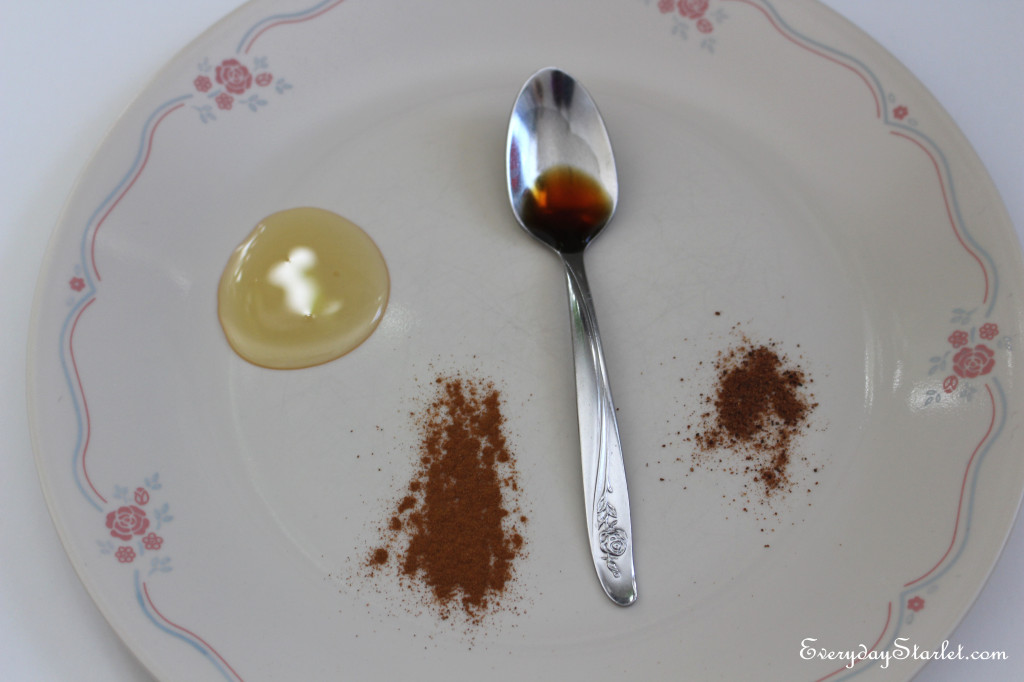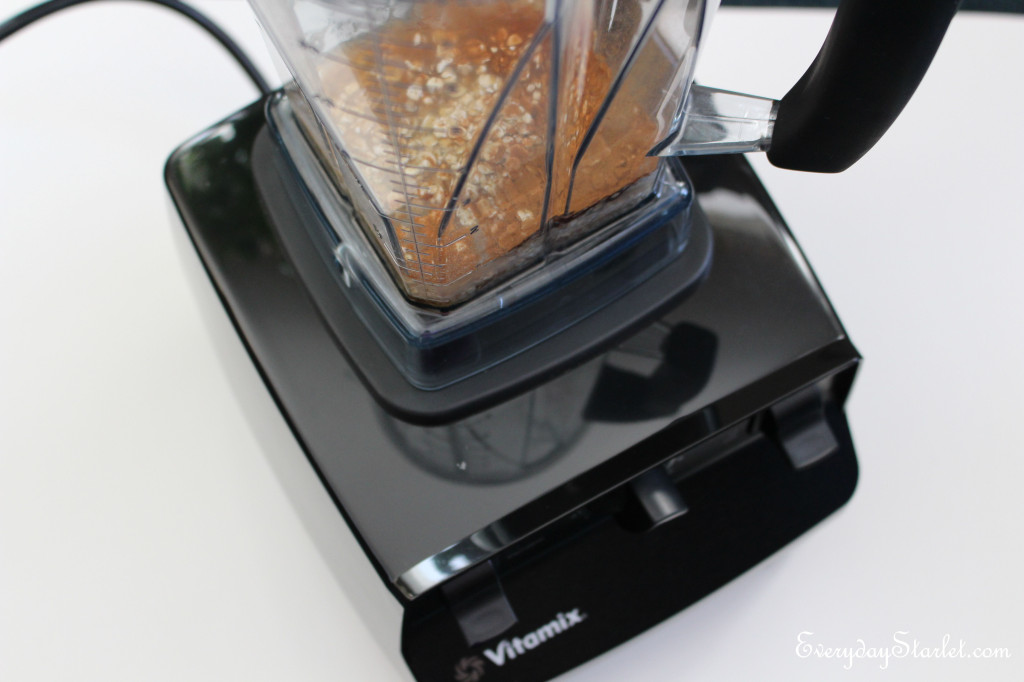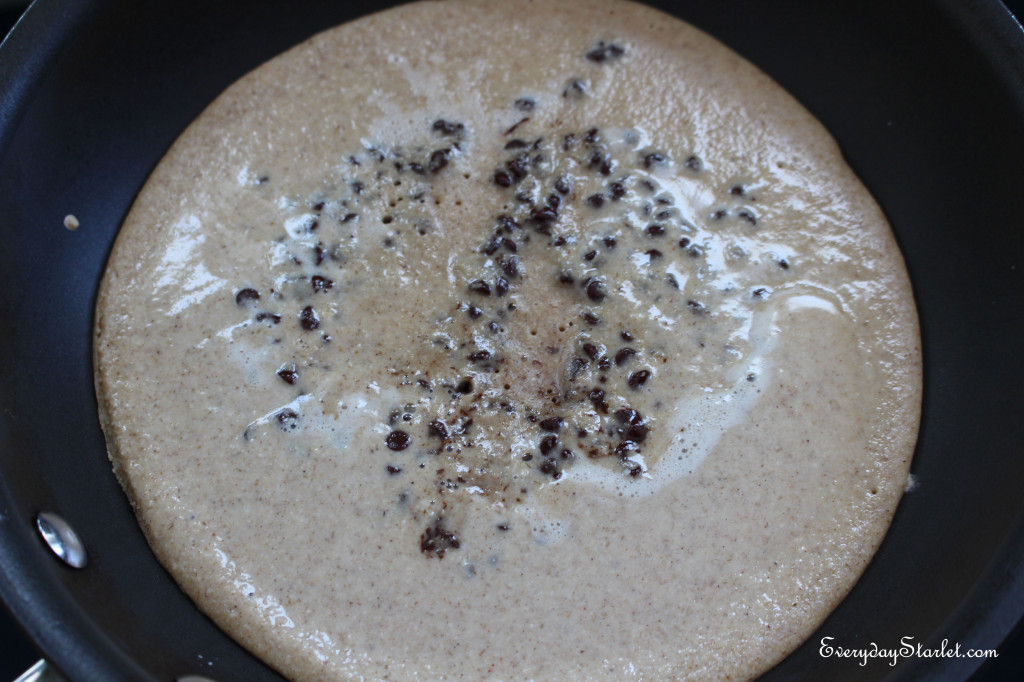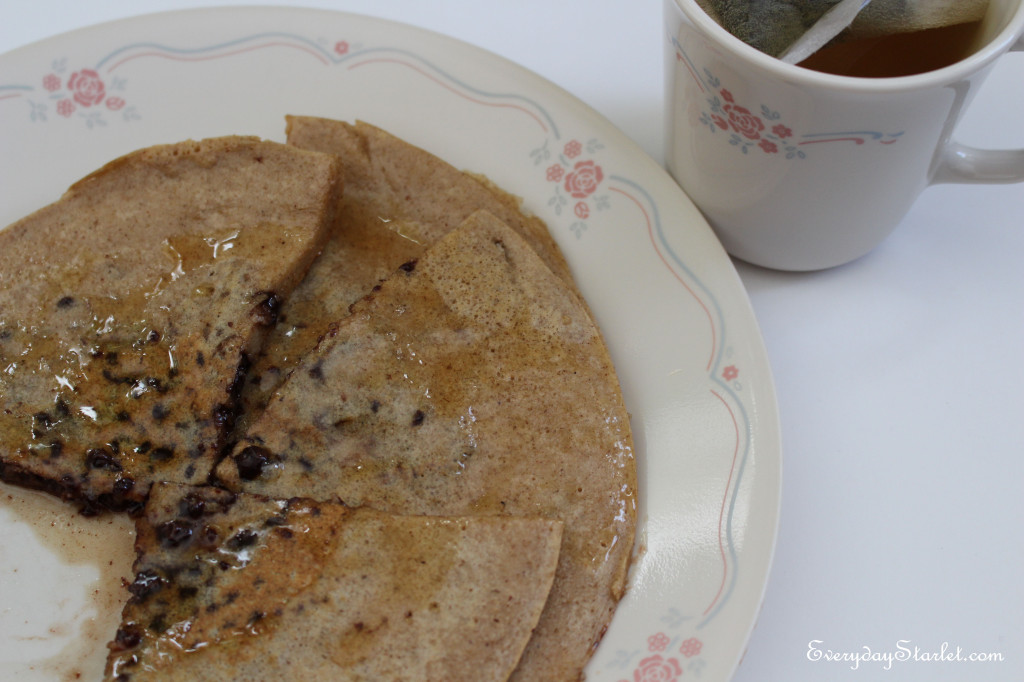 Wheat Free Protein Chocolate Chip Pancakes

¼ cup egg whites*

¼ cup oatmeal*

Dash of favorite seasonings: I use cinnamon, nutmeg, honey, and vanilla, but you can experiment with your favorite.

Sprinkling of chocolate chips or blueberries (optional)

*The amounts are approximate, I eyeball it, but this amount should make one large pancake.  These are filling, so one large pancake is a serving.

Add all the ingredients to a high powered blender (I love my Vitamix) and blend.  Sprinkle in chocolate chips (or blueberries).  Pour into a skillet over medium heat.  Cook until edges as set.  Flip, and cook the other side until cook through.

Serve with maple syrup or other garnish.
I really love to sip green tea with my pancakes.  It's so simple, but it makes me feel so luxurious.
Kisses
Sarah
Feel free to comment/like/share with all of your fabulous friends
And don't forget to sign up for the Everyday Starlet mailing list…
LIKE Everyday Starlet on Facebook, Subscribe to the YouTube Channel…
…and Follow ES on Twitter, Pinterest, and Instagram