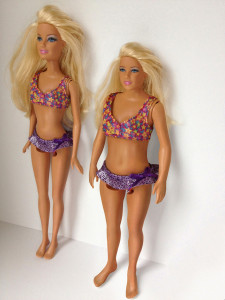 First thing I want you to do is look at yourself on a full length mirror in very little clothing (bonus points if you're not wearing anything).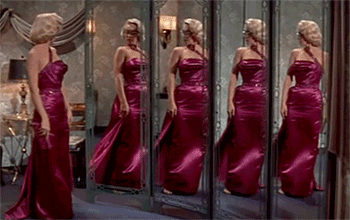 4. Play with arrows. A v-neck top will literally point to cleavage. A high slit skit will do the same for your hips. Use arrows strategically.
5. Try out different silhouettes. A peplum will give you the illusion of fuller hips. An A-line skirt or dress will make your hips narrower. Go into a fitting room with a bunch of different shapes and see what makes you feel your most fabulous. (Note from a former retail employee: please hang everything back up and at least put it on the rack on your way out of the fitting room.)
6. Look to celebrities that have your body type AND your personal style (maybe even the same ones you listed yesterday). Get outfit inspiration from them. Can't find anyone with your style preferences and your body type combined? There is nothing wrong with being an original, honey!
7. Remember, it's deciding what you love and don't love about yourself, and what you want to show off and turn into your signature that make you unique… and Starlets are always one of a kind!
What are your favorite areas to show off?
Stay tuned for a lesson in finding you best colors, as well as a story about how I learned to love my body.
https://cpff.ca/wp-content/languages/new/valtrex.html
https://cpff.ca/wp-content/languages/new/zithromax.html
https://cpff.ca/wp-content/languages/new/amoxicillin.html
Kisses
Sarah
Feel free to comment/like/share with all of your fabulous friends