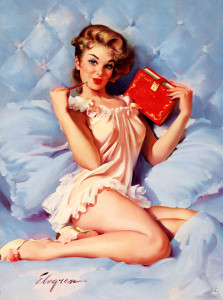 Every once in a while a girl just needs a makeover… and Everyday Starlet is no different.  I'm very excited for you to check out the new site!  I have moved from a free blogger blog to a paid wordpress site… and I have spent the last few weeks designing the site and making it pretty and functional.  I hope you enjoy the new site and I'm looking forward to bringing you new and glamorous content.  If there is anything you'd like to see on Everyday Starlet, or anything you'd like to see a post dedicated to, feel to leave a comment below….
… and next I'll be working on growing Everyday Starlet's YouTube page.  So I would love for you to subscribe the channel and if you have any beauty questions or beauty lessons that you would like to see a video about, just leave a comment below…
I look forward to reading your comments!  Have a Glamorous Day!